New Zealand officials reported no current CCP virus patients in the country's hospitals, while adding that there are less than two-dozen patients in the entire country.
Dr. Ashley Bloomfield, the country's director-general of health, stated during a briefing on Wednesday that there "is nobody in [the] hospital with COVID-19," the disease caused by the CCP (Chinese Communist Party) virus after one patient was discharged.
"We've had a number of people in hospital[s]," he added. "Never a big number but I think this is the first time in a couple of months we haven't had someone in [the] hospital. That's another good position to be in."
Bloomfield stressed that for a "fifth consecutive day, there are no new cases of COVID-19 cases in New Zealand."
About 1,500 cases of the virus have been confirmed in New Zealand along with 21 deaths, according to Johns Hopkins University researchers. The Pacific nation also reported that only 21 people are infected with the virus and none are hospitalized.
The low infection numbers mean that the country will lift lockdown measures within weeks, and officials allow gatherings of up to 100 people.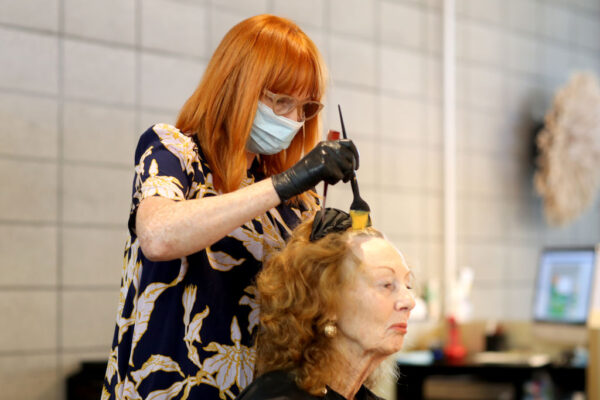 "The increase in gathering size means we now have some of the most permissive settings of any of the countries we compare ourselves to, including Australia," Prime Minister Jacinda Ardern said at a press conference this week.
"Going hard and early [with lockdown measures] has paid off for the economy, and now we need to just continue the level of vigilance that has got us here," she added, reported SBS News.
Ardern said that "for the most part, many aspects of life can and should feel much more normal."
New Zealand has been praised for its quick response after it closed its borders on March 19 and implemented stay-at-home orders.
Last month, Bloomfield told reporters that the country is focused on eliminating the virus in its entirety, rather than containing the outbreak.
"Our goal is elimination," he said at the time. "And again, that doesn't mean eradication but it means we get down to a small number of cases so that we are able to stamp out any cases and any outbreak that might come out."
However, Deputy Prime Minister Winston Peters suggested that the country has remained on lockdown for "far too long."
"We have been in compulsory lockdown for far too long," Peters told the Newstalk ZB radio station. "People know they want to be out there working. Everybody who has put their heart into the future, the country's future, and their family's future realize there is only one way out of this—to think smart and work harder."