New Zealand has filed a trade dispute against Canada's implementation of dairy tariff rate quotas, that sets how much dairy products are able to cross the border tariff-free.
The proceedings are being filed under the Comprehensive and Progressive Agreement for Trans-Pacific Partnership (CPTPP), the first of its kind.
Trade Minister Damien O'Connor said on May 12 that New Zealand believes Canada's quota to be inconsistent with its commitments outlined in the CPTPP.
"Our priority is to ensure that New Zealand exporters have meaningful access to the benefits negotiated under CPTPP, and that all parties fulfil the commitments they have made to each other under the agreement," O'Connor said.
New Zealand exporters are estimated to lose an estimated $68 million (US$43 million) under the Canadian quotas over the first two years before increasing year-on-year.
"New Zealand has an excellent relationship with Canada, who are one of our closest partners in the world," O'Connor said. "Occasionally even good friends disagree, and it's for that reason dispute settlement mechanisms in free trade agreements such as CPTPP exist to provide a neutral forum for settling such disputes when they arise."
Canada has seven days to respond to the request, after which the two countries will then enter formal consultations. If it remains unresolved, New Zealand can request a panel to adjudicate the dispute.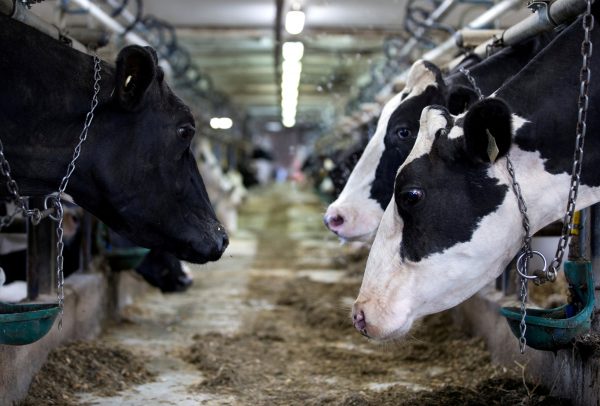 The Dairy Companies Association of New Zealand (DCANZ), whose members account around 98 percent of processed milk in the country, welcomed the announcement.
"Canada has adopted an approach to administering CPTPP quotas which breaks the rules of the agreement and has severely restricted use of the limited market access," DCANZ Chairman Malcolm Bailey said.
He noted that Canada's dairy industry is highly protected, with tariffs as high as 300 percent, while its administration fills the dairy quota with domestic processors.
"Canadian domestic processors sit on unused quota allocation because as competitors they have no interest in giving Canadian consumers or customers the option of accessing high quality, specialised, and more affordable dairy products from New Zealand," Bailey said.
The dispute settlement comes after the United States won its own trade dispute with Canada over dairy tariff quotas in January.
The U.S. argued that the Canadian interpretation of the trade rules under the U.S.-Mexico-Canada agreement had denied them fair access to the Canadian market.
The panel found that the Canadian practices were "inconsistent" with the trade obligations under the agreement between the three countries.