Consumer confidence in New Zealand has fallen sharply in the June quarter as household budgets get increasingly squeezed from financial pressure, according to Westpac bank.
The Westpac McDermott Miller consumer confidence index plunged to the lowest level since the survey began in 1988, down 13 points to 78.7. Readings above 100 indicate optimism (pdf).
"The combination of rising mortgage rates and increases in living costs has already taken a large bite out of disposable incomes," Westpac acting chief economist Michael Gordon said. "And with interest rates set to rise even further, many households will find the pressure on their finances becoming more intense over the coming months."
Many households indicated that their financial position had deteriorated during the recent months and they expect it to weaken further over the remainder of the year.
The biggest challenge Kiwis are facing is the rising cost of living, with prices for consumer goods and services rising across the board.
Food prices have risen 6.8 percent over the year, with fruit and vegetables running ahead at 10 percent. Average petrol prices at the pump have also reached over NZ$3 per litre (US$7.19 per gallon)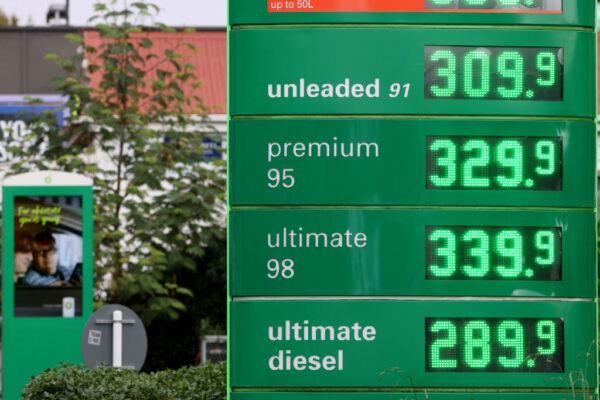 This pressure on household budgets has been compounded by aggressive cash rate hikes, intended to combat spiralling inflation.
The Reserve Bank of New Zealand has indicated that the official interest rate will likely rise more in the coming months, meaning higher mortgage rates.
Westpac senior economist Satish Ranchhod expects some borrowers to face rates that are two to three percent higher than what they currently pay.
While mortgage rates continue to go up, households are also seeing the value of their homes fall. According to the Real Estate Institute of New Zealand, house prices in May fell 7.7 percent from their peak in November 2021.
Westpac notes that the extent of the downturn in economic growth will have an "important bearing" on future interest rate hike decisions.
"If demand slows sharply—consistent with the drop in consumer confidence—increases in the cash rate are likely to fall short of what financial markets are expecting," Gordon said.
It follows recently released GDP figures that showed the New Zealand economy contracted by 0.2 percent over the first three months of the year.
Financial Minister Grant Robertson said the news of consumer confidence hitting the lowest level in over 30 years wasn't "entirely unexpected" as economic pressures were being prolonged by the war in Ukraine.
He believes the government has achieved the right balance between supporting Kiwis while not exacerbating inflation.
"We've been temporary, we've been targeted with our support," Robertson told reporters. "We continue to monitor it, obviously in the face of of the ongoing pressures. But in order to make sure that that New Zealanders are supported, I think we've done the right thing."
National's finance spokesperson Nicola Willis said the government needs a real economic plan that would target workforce shortages and reduce business costs.
"Instead, Labour is planning a jobs tax, a massive bureaucratic restructuring of the health system, and $38 billion (US$24 billion) more government spending over the next four years despite runaway inflation," she said.
"Labour urgently needs to deliver a plan to address the cost of living crisis and to grow the economy."