NEW YORK—In the last two years, the city's complaint hotline has received a record of more than 48,000 calls reporting rat sightings. But fear not—a diverse group of New Yorkers has found a natural way to combat the disease-laden rodents. Instead of rat poison, they let loose a pack of furry terriers into New York City alleyways.
A terrier smells a rat and leaps into a heap of garbage. A second terrier runs and dives in too. A rat scrambles out. A third terrier catches the rat and bites. The rat's limp body falls to the ground. The dog owner picks up the dead rat with gloves and drops it into a garbage can.
This appears to be a natural solution since rat-hunting is what terriers do best.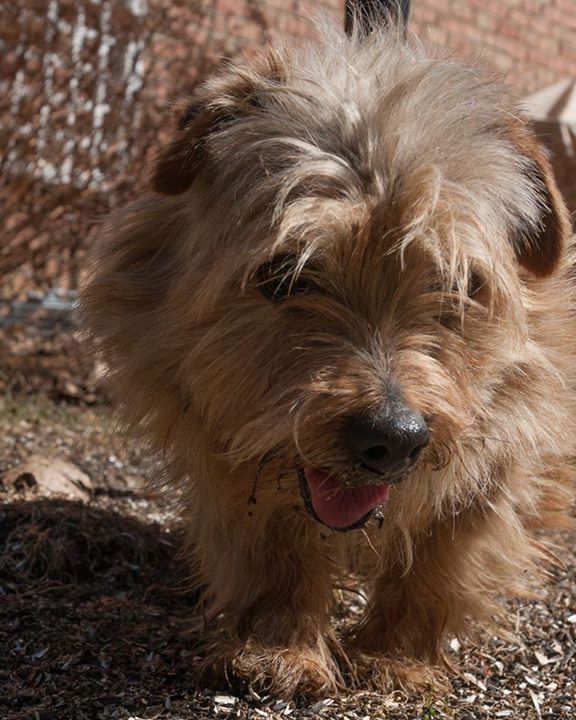 Knowing that terriers were originally bred in the United Kingdom to eradicate rats, foxes, and badgers, a group of New York and New Jersey residents formed The Ryder's Alley Trencher-fed Society," (also known as R.A.T.S.) in 1995.
The group consists of roughly 40 dog-owners whose day jobs vary from attorneys, to a research pharmacologist, a wine importer, and a curator of antiquities. At night, they are rat hunters. Their dogs vary from border terriers, Norfolk terriers, and fox terriers, to dachshunds, and each breed was nurtured to become specialized rat catchers.
The group keeps busy since there are many garbage dumps to visit.  According to advocacy group Transform Don't Trash NYC, the city generates 5.5 million tons of trash annually—which creates bountiful feasting sites for rodents.
And the dogs have been especially important to the city this year.
The garbage that was left festering on sidewalks during last winter's heavy snowfalls may be what caused the spike in rat sightings, said Caroline Bragdon, the city's health department scientist and resident rat expert.
In June, City Hall allocated $2.9 million toward eliminating the city's rats, an increase of over $2 million from the previous year. But it remains to be seen how impactful the spending will be since the city doesn't have an official count on how many rats there are.
"There's no way to do that," Bragdon said. "Scientists can estimate the number of rats in a fixed area, like a park, by counting burrows and multiplying it by 10. But larger estimates are just not accurate."
Using statistical analysis, a Columbia University doctoral student estimated that there were 2 million rats in the city last year. But scientists and city officials said it's impossible to calculate accurately.
For now, the dogs are here to help.
The Story Behind R.A.T.S.
In 1995, a state park superintendent asked Richard Reynolds to help him with his rat problem. His park was beset with rats and it was ruining people's picnics.
Reynolds, a business consultant who judges dog shows in his free time, brought terriers to the park.
The dogs were successful in scaring away the rat population in the park, hence the group R.A.T.S. came into being.
Since then, R.A.T.S. has had several similar requests.
The group has been featured on television shows such as "Somebody's Gotta Do It" on CNN; Larry the Cable Guy went hunting with them once.

Tourists and terrier-fanatics from Australia, New Zealand, and Egypt have joined them on their excursions too. "We get some visiting dignitaries," Reynolds said.
Some worry about the dogs' health, but Reynolds emphasized that the group has not encountered a sick dog in the last 20 years. "They're challenged by exposure to disease and they develop an immunity to it," he said.
When asked how many rats his group has killed over the last 20 years, Reynolds guffawed. "I haven't got the foggiest idea!" he said.
The group's end goal isn't necessarily to eradicate the rat population, but to preserve working terrier breeds.
"We don't keep track of what we kill," Reynolds said. "We're not out there to kill rats. It's all about the dogs."
The catch varies depending on the experience of the dogs. During each outing, they try to bring along a new dog to train.
In the last 20 years, there's only been one night when they killed no rats. On the best nights, they have killed 70 rats, although those are rare.
"We don't kill enough to have any profound effect on the rat population in New York," Reynolds said. "But it's had an impact on the given areas that we hunt."
The group has cut back on rat populations in the Theater Alley, Riders Alley, and other nooks in Lower Manhattan.

R.A.T.S. is always looking for new places to hunt and encourages New York and New Jersey residents who have a rat problem to contact them through Facebook or email.
They don't charge a penny, and always send a representative to scout the location.
They prefer to hunt in alleys, courtyards, or less traveled streets. "The safety of dogs is our primary concern," Reynolds said.
CORRECTION: An earlier version of the article incorrectly stated that one of the dog owners' profession was an antique curator. He is a curator of antiquities. Epoch Times regrets the error.
The Associated Press contributed to this report.