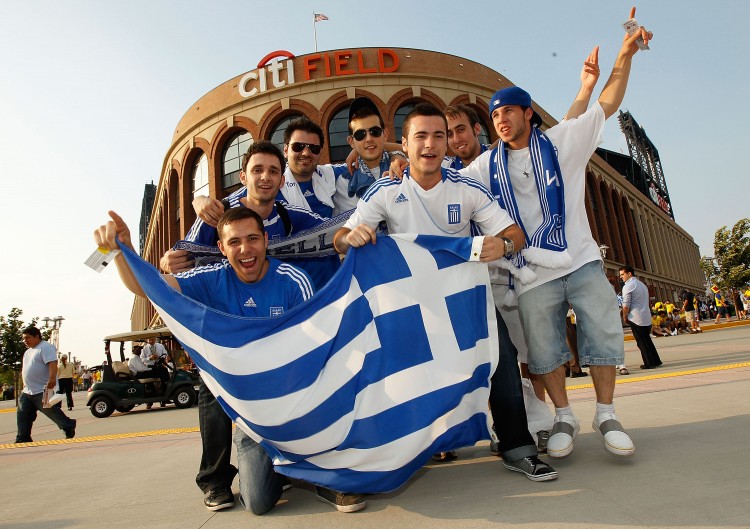 NEW YORK—Greek New Yorkers celebrated 191 years of independence from the Ottoman Empire with a grand parade along Fifth Avenue from 64th Street to 79th Street on Sunday afternoon.
The 74th annual celebration in New York began with the raising of the Greek flag at Bowling Green on Friday, and continued with a banquet at the Stathakion Center in Astoria and other festivities throughout the weekend.
Billboards in Times Square advertise Greece's tourist attractions. Private donations from Greeks all over the world adding up to $20,000 raised in 20 days paid for the ads, according to a Business Wire and Up Greek Tourism press release.
Tourism currently accounts for 18 percent of the country's GDP and a fifth of its jobs. Greece receives about 16 million tourists a year, nearly 4 million more than its population.
A Greek food and wine tasting expo on March 29 is the next of the scheduled Greek events in the city. The Hermes Expo will feature business-to-business meetings from 3 p.m. to 5 p.m., followed by the food and wine tasting from 5 p.m. to 8 p.m. at the Radisson Hotel at Broadway and 32nd Street. Attendees must RSVP to www.hermesexpo.com and pay an entrance fee of $10.