New York opened a drive-through coronavirus testing center on Friday in New Rochelle, the center of one of the largest clusters of the new illness in the nation.
"It's not only faster and easier, it's also smarter and safer. Because you're not exposing people to a person who may be positive," Gov. Andrew Cuomo said at a press conference at the center.
Residents in the area call ahead, book an appointment, and drive to the facility, which has six lanes. The facility can handle about 200 cars a day.
The center is the first of its kind on the east coast, according to Cuomo's office. Other drive-through testing facilities have opened in Washington state and Colorado, with plans to offer such testing at hospitals in Connecticut.
The two-pronged approach to slowing the spread of the new virus includes reducing concentrations of people and widespread testing, Cuomo said.
"You want to find the positive cases, because you want to be able to isolate those positive cases, and then find out who that person may have been in touch with so you can get them the assistance that they needed."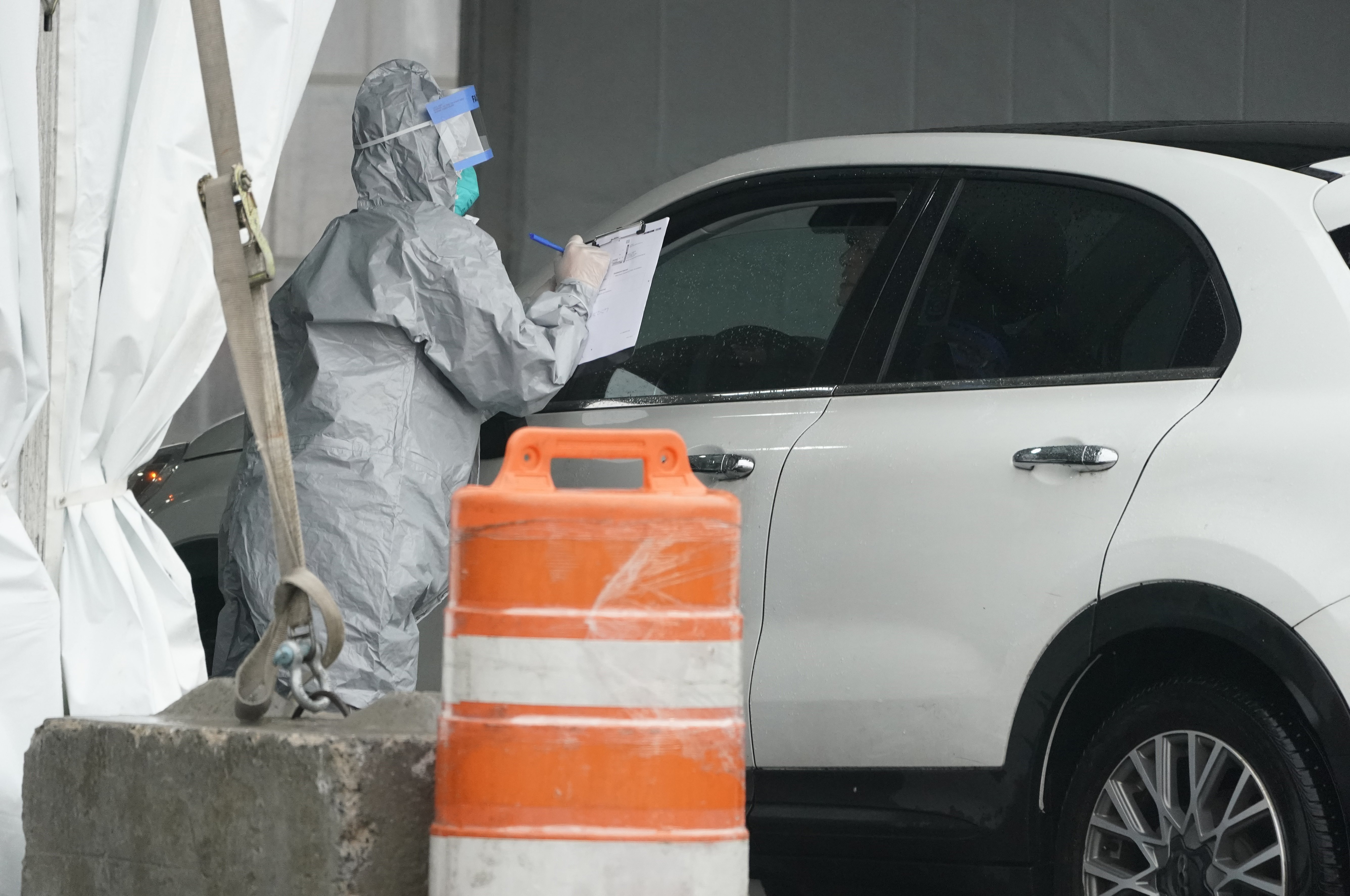 Cuomo earlier this week implemented a containment zone in part of New Rochelle to try to contain the outbreak in the town, which sits in Westchester County just outside New York City. Schools, businesses, and houses of worship were closed and residents were asked to largely stay at home, apart from picking up meals from a station manned by the National Guard.
New Rochelle residents who are under quarantine would be the first tested at the new drive-through.
New York banned mass gatherings, or those with 500 or more people in attendance, on Thursday. And events, gatherings, or places of business with less than 500 individuals in attendance are being required to cut capacity by 50 percent.
The state has hundreds of cases, with the majority in Westchester County. New York City also has a high number of cases, prompting Mayor Bill de Blasio to declare a state of emergency on Thursday.
"We have 95 confirmed cases of COVID-19. We know that's going to grow quickly. We are taking new precautions that every New Yorker will feel in their daily lives," he said in a statement.
Measures include a ban on gatherings of 500 or more people and restrictions on smaller gatherings.
The illness primarily affects elderly people and those with underlying conditions, Cuomo emphasized, echoing health experts. For around 80 percent of patients, the new illness resolves without medical intervention. The others require hospitalization. Some of them require intensive care.
People who become sick are asked to stay home and contact their healthcare provider or health authorities.
Ways to avoid the virus, which cases the COVID-19 disease, include frequently cleaning hands, regularly disinfecting highly-touched objects and surfaces, and avoiding sick people.