New York on March 26 officially launched an application that can be used as a COVID-19 vaccine passport.
Dubbed the "Excelsior Pass," the pass can be used to quickly and securely present digital proof of COVID-19 vaccination or negative test results.
Officials compared the application to a mobile airline boarding pass, and they envision it being used at major stadiums and arenas, weddings, and small businesses.
"New Yorkers have proven they can follow public health guidance to beat back COVID, and the innovative Excelsior Pass is another tool in our new toolbox to fight the virus while allowing more sectors of the economy to reopen safely and keeping personal information secure," New York Gov. Andrew Cuomo, a Democrat, said in a statement.
COVID-19 is the disease caused by the CCP (Chinese Communist Party) virus.
Officials say the pass is the first of its kind in the nation.
Sports fans in New York City recently helped test the pass, which was developed by the state and IBM.
Madison Square Garden and the Times Union Center, as well as the City University of New York, will be utilizing the pass for upcoming events.
"We were proud to be part of the Excelsior Pass pilot and look forward to participating in the program," James Dolan, executive chairman and CEO of MSG Entertainment, said in a statement.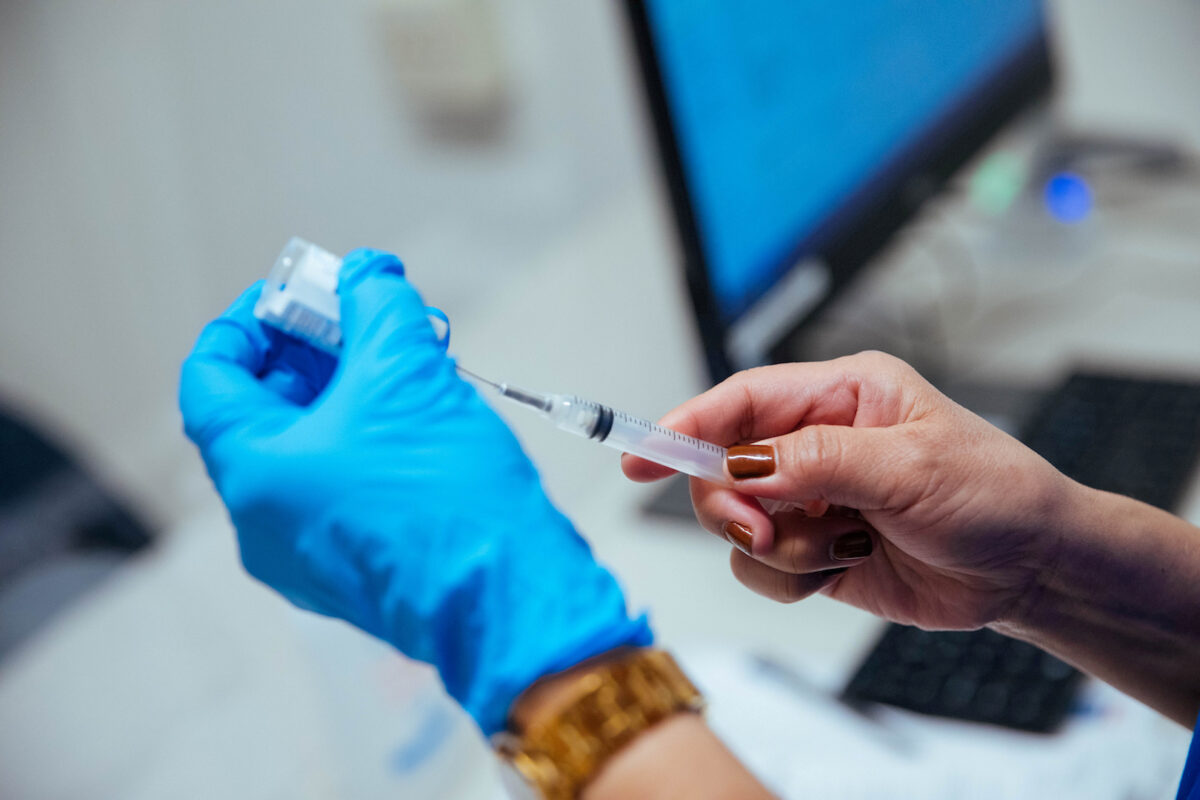 The vaccination aspect of the pass is good for 30 days, after which people must obtain a new pass. The testing piece is valid until midnight on the third day after a PCR. If it's an antigen test, the pass is valid for just six hours from the time of a test.
The program retains a person's name, birth date, pass type, and pass expiration date. Blockchain and encryption, among other privacy technologies, are woven throughout the app to help protect data, developers said. Applicants must submit information such as the day they received their COVID-19 vaccine.
IBM general manager Steve LaFleche said in a statement that the app "places security and privacy at its core."
By rolling out the tool, New York "is modeling for the rest of the country how new, technology-enabled approaches can help safely reinvigorate economies while also striving to protect public health," he said.
While the pass has received praise from a number of officials, others have expressed concern about it.
Albert Fox Cahn, executive director of the Surveillance Technology Oversight Project, told Gothamist that the app's terms don't clearly state how data is kept safe.
"I have more detailed technical documentation about the privacy impact of nearly every app on my phone than I do for this health pass," Cahn said. "IBM and the governor are using lots of buzzwords, but they're not explaining their cryptographic model. They're not explaining the security, implementation. And on top of it, the pass itself is incredibly revealing, disclosing not only people's health status and name but their date of birth."