A New York man was arrested and charged with sex trafficking after allegedly forcing at least one woman into prostitution.
Officials said that Ishi Woney, 24, forced a woman into sex acts for payment and was also involved with missing girl Corinna Slusser, who turned 20 in October.
"Woney engaged in a vile form of exploitation, using force and other coercion to compel young women to engage in paid sex for his enrichment. We will continue to work with the FBI and NYPD to protect prospective victims of human trafficking and arrest and prosecute their predators," U.S. Attorney Geoffrey Berman said in a statement.
Woney engaged in sex trafficking by using force, fraud, and coercion to compel at least one female victim to engage in sex acts for money. Woney transported the unnamed female victim to multiple states to engage in prostitution and bought online advertisements advertising prostitution, some of which featured the female victim and some of which featured Slusser.
Slusser remains missing. Her mother told the New York Post, "I hope this [arrest] leads to other things. I want my daughter found."
Slusser was last seen in Queens, New York on Sept. 20, 2017. In the complaint (pdf) filed against Woney, officials said she traveled to New York City from her hometown in Pennsylvania and that in early September she reserved a room at a hotel in the Bronx that's known as "a location of substantial sex trafficking activity." Woney met her at the hotel.
Between Sept. 10 and Sept. 20, the pair exchanged 806 text messages. During that time, a picture sent by Woney to a Facebook account associated with Slusser showed the female victim, Slusser, and Woney in a hotel room.
But Woney had a falling out with Slusser because the female victim was apparently jealous of his relationship with her and they were last seen together on or about Sept. 20, officials said. On that day, Woney was present with Slusser at a hotel in Queens where another male reserved and paid for a room where Slusser was planning to stay that night.
Slusser is described as a white female with blonde hair and blue eyes, weighing 140 pounds and standing 5 feet, 7 inches tall.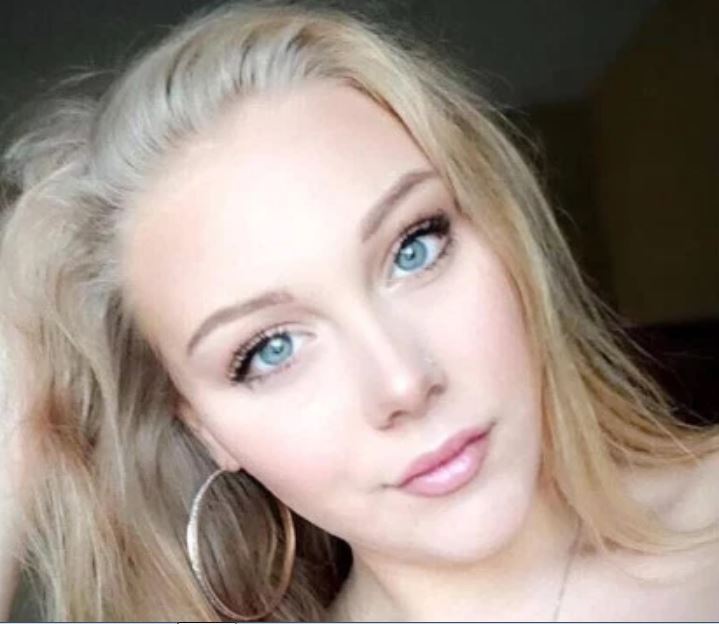 An undercover officer successfully met with the female victim at a hotel in October, where she agreed to a sex act for $200. The officer then called in other officers, who interviewed the female victim. She described Woney as her pimp.
Woney faces life in prison for sex trafficking.
From NTD.tv