New York Gov. Andrew Cuomo is signing an executive order authorizing businesses to deny entrance to people who aren't wearing masks or face coverings.
"I've been working to communicate this message about masks and how effective they are. They are deceptively effective. They are amazingly effective," the Democrat said at a press conference in the Brooklyn borough of New York City on Thursday.
Wearing masks is encouraged by federal health officials to help slow the spread of the CCP (Chinese Communist Party) virus. Masks should be worn in situations and places where social distancing, or maintaining six feet from non-household members, is difficult, according to the Centers for Disease Control and Prevention.
Cuomo last month signed an order mandating New Yorkers have a covering with them out in public.
The order says people must don them in situations where they can't maintain social distancing, with busy streets and grocery stores used as examples during the press briefing where the order was announced.
New York City Mayor Bill de Blasio, also a Democrat, last month said residents should wear masks when outside the home and when near other people.
"When you put on that face covering, you're protecting everyone else," he said, citing research that indicates people infected with the CCP virus but not showing symptoms can still spread it.
Cuomo said the new order will give the store owners the right to say, "if you're not wearing a mask, you cannot come in."
"That store owner has a right to protect themselves. That store owner has a right to protect the other patrons in that store. You don't want to wear a mask? Fine. But you don't have a right to then go into that store if that store owner doesn't want you to," he said at the briefing.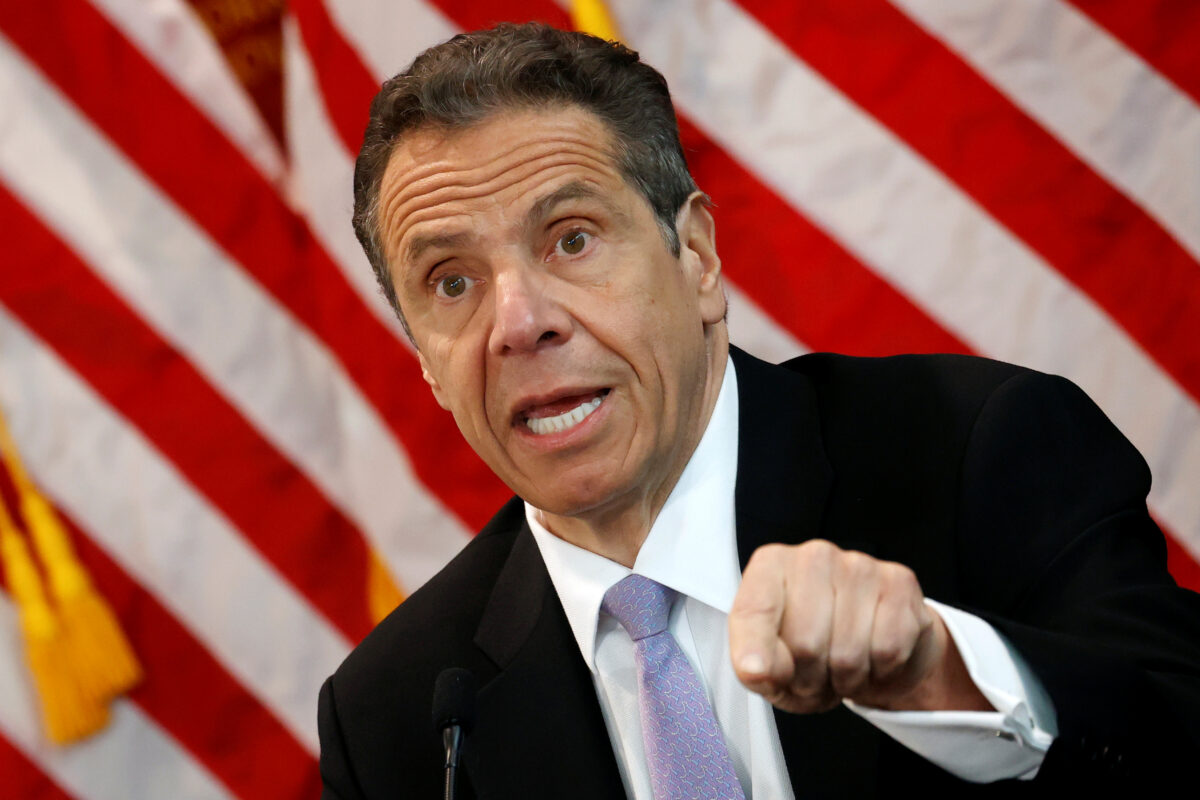 Law Could be Repealed
The state legislature recently passed legislation that would repeal a statue that dated back nearly 200 years making it a criminal violation for groups to wear masks in public.
New York Attorney General Letitia James wrote a letter to Cuomo and legislative leaders on May 11 asking them to suspend or repeal the statue.
"Wearing masks in public remains necessary for the health and safety of New Yorkers. But there was a clear conflict of law, and repealing this outdated provision is commonsense policy," James said in a statement.
State Sen. Jamaal Bailey, a Democrat, said in a statement that "no one should face increased scrutiny and potential criminal liability solely due to a conflict in the law."
State Assemblymember Dan Quart, also a Democrat, added: "Not only is the continued criminalization of face coverings confusing for all New Yorkers, it exposes men of color to police harassment. If we are to stop the spread of COVID-19, we must ensure that everyone feels safe wearing a mask in public, without the threat of arrest, prosecution, or worse."
The legislation passed the Senate and Assembly. It's waiting to be signed by Cuomo.