Rob Astorino is no stranger to politics. The former two-term Westchester County Executive was the Republican nominee for governor of New York in 2014, and of the three challengers to incumbent Gov. Andrew Cuomo in 2010, 2014, and 2018, Astorino gave him the toughest race—losing by a margin of 13.4 percent.
Following Cuomo's resignation in 2021 amid a string of sexual harassment allegations, Astorino is running again this year.
"New York is crumbling, and the fact that 320,000 people now call themselves ex-New Yorkers, from last year alone, means that they are deciding to leave this state because it's completely broken and unlivable," Astorino told The Epoch Times.
"It's the little things, like the quality of life, that matter; but also the big things like taxes, jobs, public safety, education—all of these things, now more than ever."
Astorino is a two-term county executive from deep-blue Westchester County who speaks Spanish and has performed well in capturing the minority and Democrat vote.
Astorino believes that the Cuomo administration's response to the CCP (Chinese Communist Party) virus was a "failed" one and he is opposed to vaccine passports.
"The forced COVID vaccination for kids, especially, is completely unwarranted," Astorino said.
He believes that the exodus from New York to other states is related to heavy-handed COVID-19 restrictions that caused people to lose their jobs and small businesses to close down.
"Forcing mandates on small businesses, vaccine passports, all of these things are counterproductive," he said.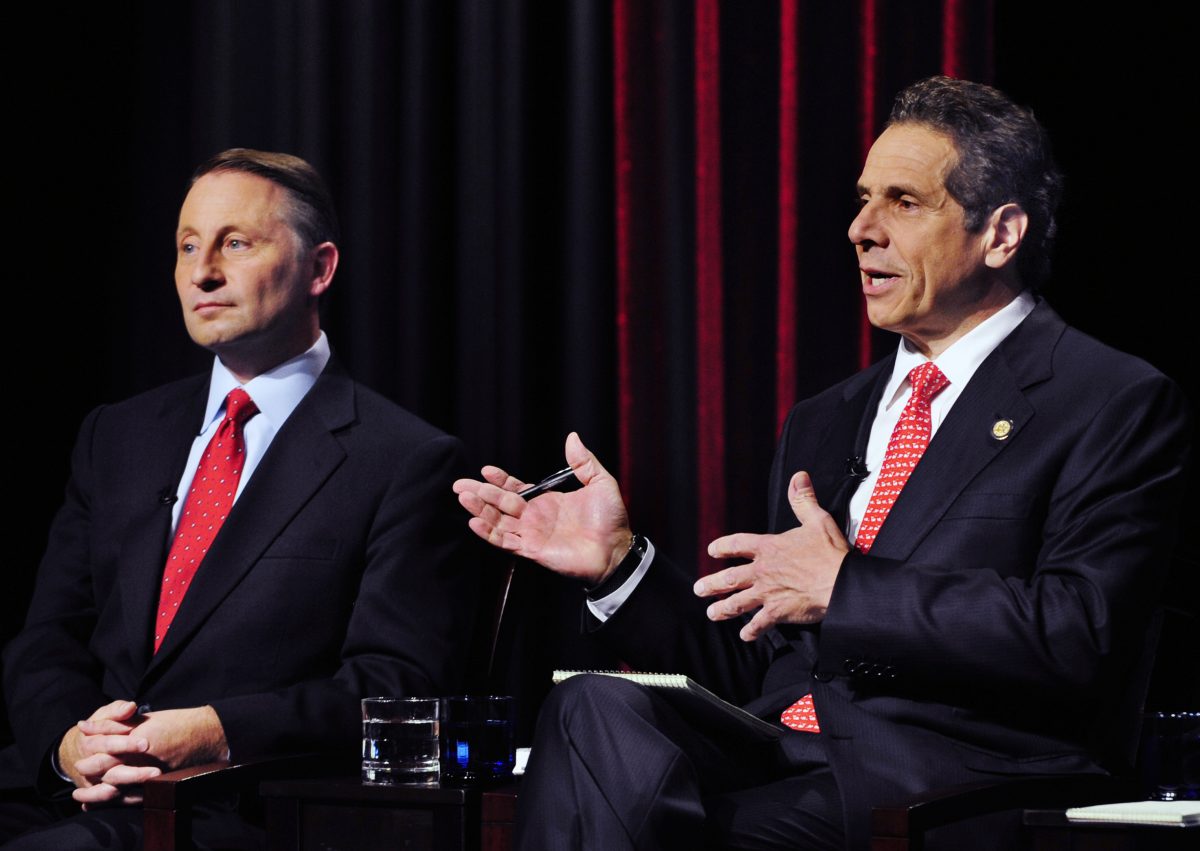 The candidate vowed to significantly cut taxes, asserting that New York's high taxes are the single biggest barrier for the state to start economically recovering.
"I will cut taxes dramatically. That is the only way New York State will get back on its feet and be competitive with the 49 other states," Astorino said.
"Right now, New York is getting its clock cleaned by everyone, including states like New Jersey and Connecticut. And there's no reason for that. New York's taxes are sky-high. The super-wealthy can afford that, but the vast majority of the middle class and working families are getting crushed, and that's why they are trying to sell their house and move somewhere else where taxes are reasonable and jobs are plentiful. And we have neither right now here in New York."
Astorino said that enacting a no-cash bail law and ending stop-and-frisk policies have contributed to the city's crime spike.
He is pro-life and says police need to be respected, further trained, and funded rather than being "demoralized," adding that he opposes the Black Lives Matter movement.
"I'm totally opposed to the organization called Black Lives Matter, which has been disruptive," he said. "It is detrimental to this country, and yet they were given a complete path [to do] all that they did in our cities and the lies they put forward."
"If you commit a crime, you're going to be treated fairly, but justice will be swift," he added.
In terms of environmentalism, he took a pragmatic approach.
"We need to be good stewards of the earth. But I also think we need to find a balance between good environmental policies and moving forward with the economy," he said. "You can't destroy the economy in the name of the environment."
Democrat Gov. Kathy Hochul, who recently replaced Cuomo, holds a firm lead in the Democratic primary race.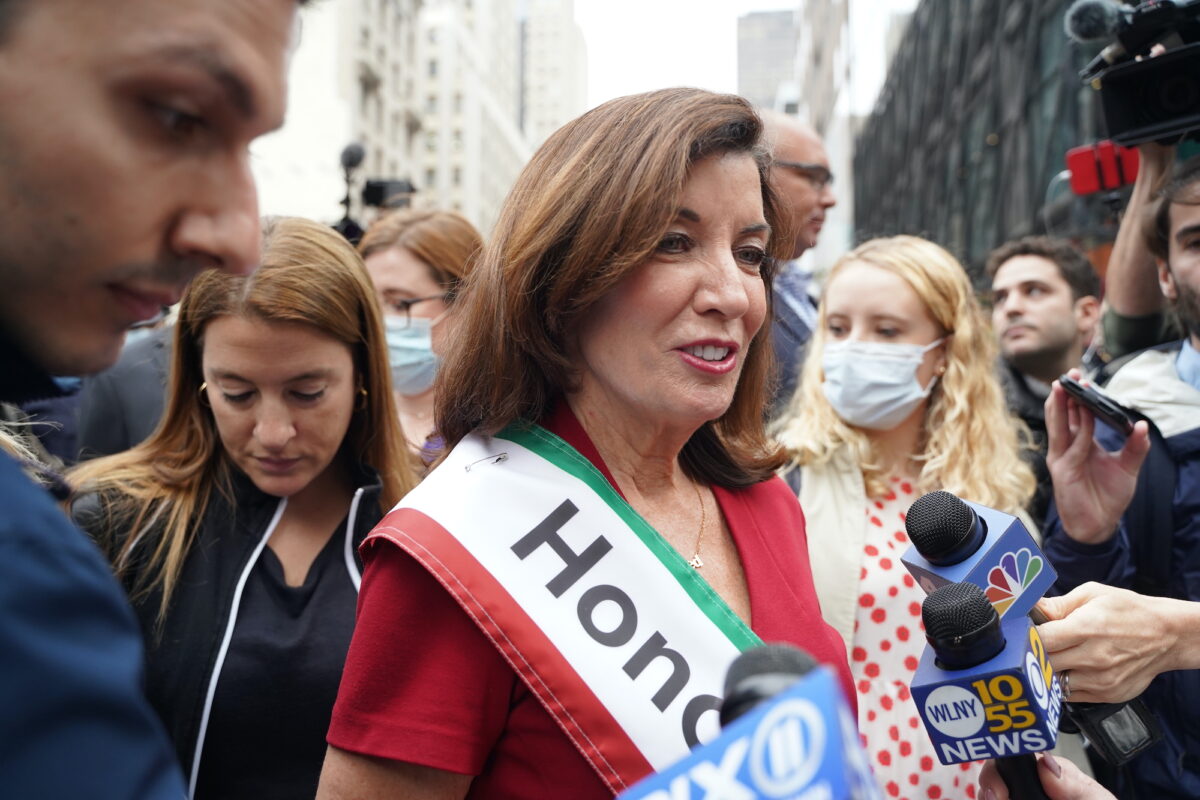 "As New York State's 57th Governor, I look forward to working together to rebuild our communities and continue to move our great state forward," Hochul told The Epoch Times via email.
"Over the past seven years, I have traveled throughout the state and continue to be inspired by the strength, diversity, and perseverance of New Yorkers. I promise to do everything I can, every single day, to create a stronger, safer future for you, our families, and our communities and to make government a force for good once again," she added.