Video of a fight that turned into homicide at the 90th Street subway station in Queens was circulated social media on Feb. 3.
One man was pronounced dead on the scene, and officials believe that they now have the shooter in custody. In a live press conference, it was been revealed that the shooter, 26, is an MS-13 gang member, CBS reported.
MS-13, or Mara Salvatrucha, is a notoriously violent gang that is known for its obscene methods of killing, including beheadings.
"What we know here now [is] that the individual we have in custody is an individual that is known to us," New York City Police Department (NYPD) Chief of Detectives Dermot Shea said. "He is in our criminal group database as an MS-13 gang member."
At around 12:43 p.m., the NYPD responded to reports of gunfire at the station. When they arrived, they found Abel Mosso, 20, with gunshot wounds to the head. Mosso is also affiliated with a gang: the 18th Street Gang.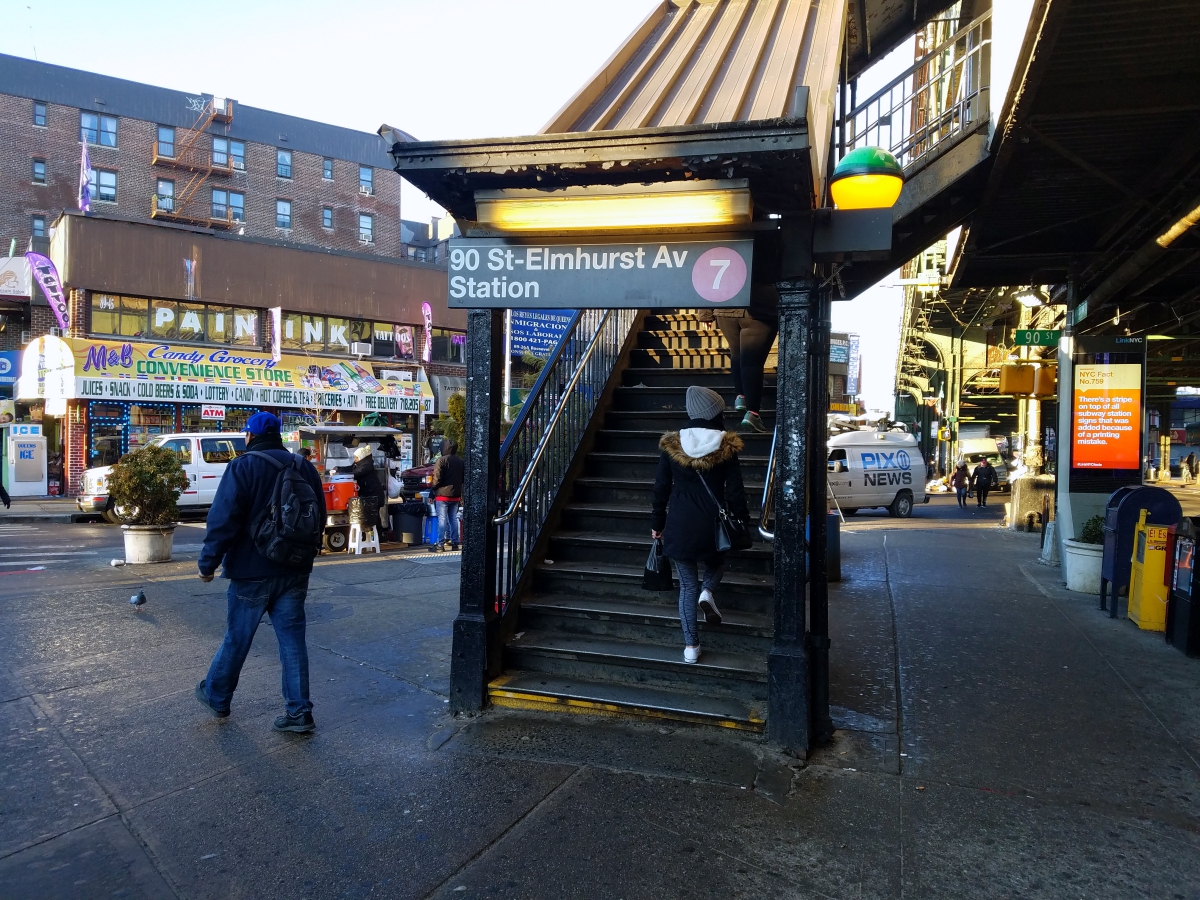 After the emergency medical services arrived, Mosso was pronounced dead at the scene.
Shea stated that the fight seen in a widely circulated video of the incident started on the 7 train and spilled onto the platform at the 90th Street station. Thereafter, the MS-13 gang member shot the victim multiple times in the face, according to the press conference.
One Suspect Down, One to Go
During the press conference, the NYPD also released a picture of a second suspect who was seen to be involved in the shooting. The name of the suspect who is currently detained by authorities has not been disclosed.
Person of interest in fatal shooting at 90th St/ Elmhurst Ave. 7 train subway station in Jackson Heights, Queens. pic.twitter.com/MfqvDKIzGi

— CeFaan Kim (@CeFaanKim) February 3, 2019
The video of the incident starts with a scuffle outside of the 7 train's doors. At first glance, it's a confusing mess with bodies atop bodies. Then, a woman's screaming drowns other noises in the video and civilians are seen trying to intervene by peeling off layer after layer of people from the frenzy. But they fail to do so.
Ultimately, the suspect with the scarf detaches himself from the mess, only he seems to have something in his hand that another person leaps after. Gunfire is then heard.
Everyone flees onto the train as six shots are fired. Because the camera person fled, the suspect who shot and killed Mosso was not recorded.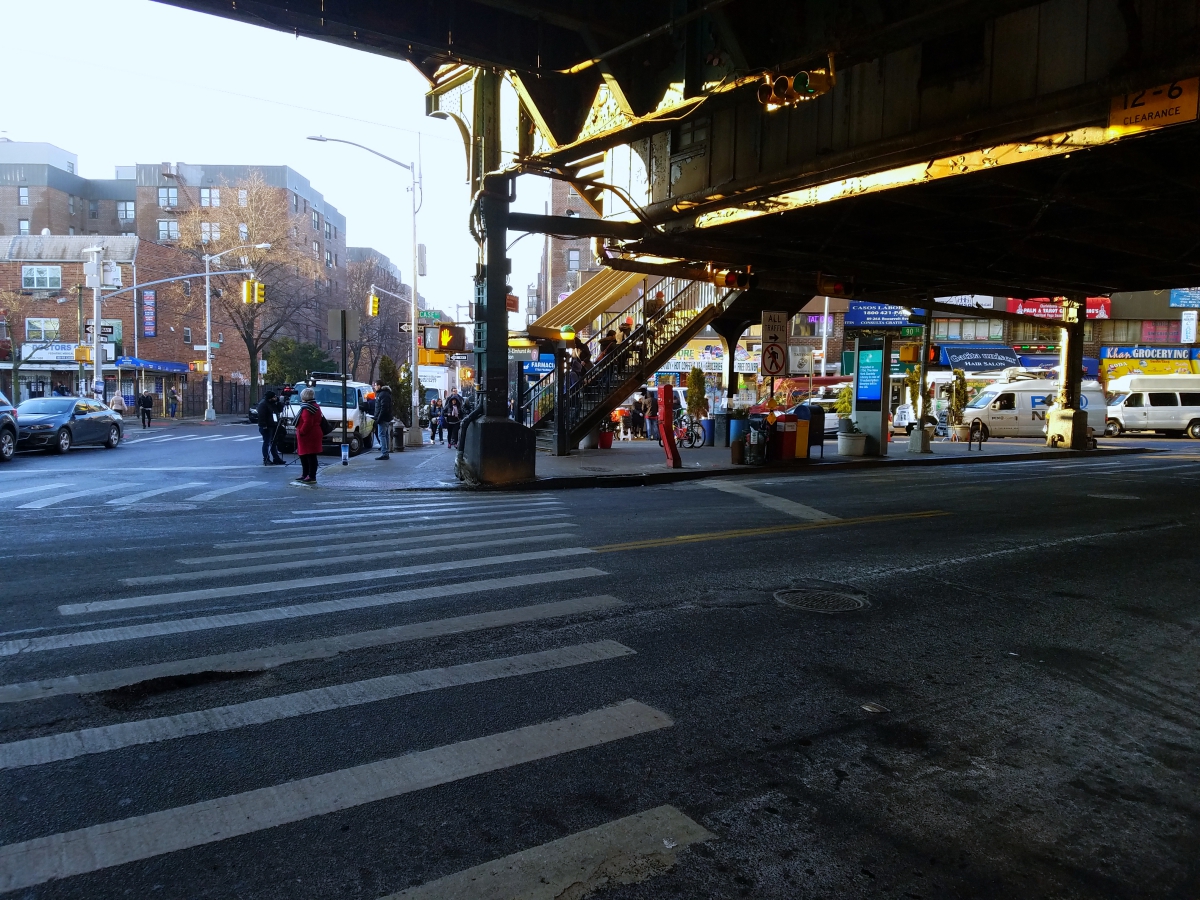 Due to the investigation, the subway station was closed but reopened the day after the incident. According to Shea, subway crimes are mostly grand larceny but this crime was an anomaly.
MS-13 Committing Crimes in Queens
Shea emphasized the recent number of crimes suspected or verifiably committed by MS-13 members in Queens recently: including an incident in Far Rockaway and another that took place a few days later in Nassau County.
In an interview with The Epoch Times, Robert J. Bunker said, "MS-13 has created a brand—like Los Zetas in Mexico—based on its reputation for engaging in unspeakable acts of brutality using machete and knife attacks against those that cross it."
Bunker is an adjunct research professor at the Strategic Studies Institute of the U.S. Army War College.
"There's been a number of cases specifically targeting them by our investigators and we'll continue to target any group that does violence in New York City," said Shea.
Were you on the 7 train today? Investigating a shooting at the Elmhurst Ave Station earlier today. It was a crowded platform and train. Every detail matters, every call is important. If you saw something or have any info? Call @NYPDTips 800-577-TIPS (8477) Let our Detectives know pic.twitter.com/MSbesIIAIj

— Chief Dermot F. Shea (@NYPDDetectives) February 4, 2019
Watch Next:
What is MS-13?