On Jan. 9, New York City Mayor Bill de Blasio, announced a bill, that if passed, would allow the city government to force businesses to give 10 days of paid time off (PTO) to employees. Currently, no state or federal law requires businesses to give employees PTO.
Joined with 32BJ—a national worker's union—the mayor said that because of technology's development, workers are working harder, and for this reason, they need time off. He added that sometimes, people just need a break. Full-time and part-time workers would be guaranteed PTO.
The bill resembles the first bill signed into law by the mayor—a government regulation that requires businesses to provide paid sick leave (PSL). Referencing The Heritage Foundation's article on mandated PSL, the mayor argued that the law would not damage the economy.
Mandatory PSL would have many of the "same labor market effects as raising taxes on workers," a problem not covered in the announcement.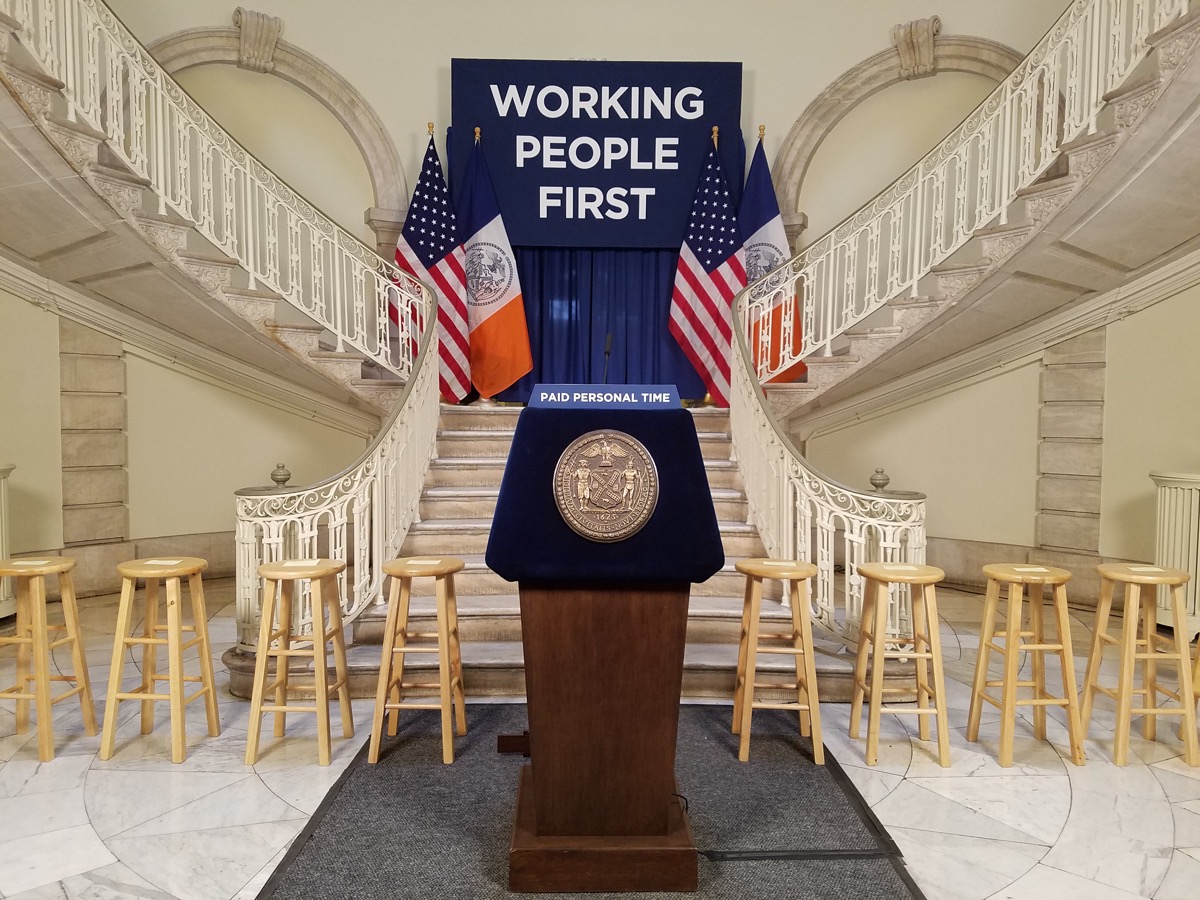 The Cost of Mandated PTO
Passing this bill would mean more government regulation for businesses, and those with at least five employees would be affected. A question was asked about the effect this law would have on struggling, small businesses: the mayor responded that his primary concern is the worker.
"In the end, it benefits everyone, and businesses will be able to absorb it because we've seen them do it before effectively," he said. "Small businesses are hurting in the city, there's no question about it … there's a lot we have been doing and will be doing, but this bluntly is a priority for this city."
Michael R. Long, chairman of the Conservative Party of New York, said in an interview with The Epoch Times that the bill "will hurt those businesses that are on the edge of trying to make it." "For those businesses that can handle it, it only is going to drive up the cost for consumers."
From 50 years of experience as a local businessman, now retired, Long said that dealing with mandates, or regulations in New York, drives up cost intensely for businesses, ultimately running people out of it.
"Small businesses are hurting in this city. There's no question about it," Mayor Bill de Blasio, announcing a proposal to require businesses to give 10 days off for workers in New York City. But, he added: "The priority here has to be working people" pic.twitter.com/NuQFzzpbsF

— Matthew Chayes (@chayesmatthew) January 9, 2019
 Concerns, and Those Not Covered
The mayor was also asked if he is concerned that an employer may fire his employee because he can't afford to give 10 days of PTO. He said it was a great question, but he hopes that that will not be the case.
To use the paid time off, the employee must be employed for 120 days, and for every 30 hours worked, the employee will gain 1 hour that will count toward the paid time off. Additionally, an employee must work for the employer at least 80 hours within the year to use the PTO. The bill does not apply to employees who have contracts with unions and freelancers.
There will be a complete legislative process, which means that New Yorkers will have a chance to share their concerns before the City Council votes on the bill.