New York's attorney general on Jan. 19 accused the Trump Organization of committing fraud and asked a court to compel former President Donald Trump and several family members to answer questions under oath.
An investigation has uncovered "facts and evidence indicating that the annual financial statements, tax submissions, and other documents under investigation contain material misstatements and omissions" and Trump, Donald Trump Jr., and Ivanka Trump should be forced to testify to help determine who's responsible, New York Attorney General Letitia James, a Democrat, said in court documents.
The Trump Organization has provided more than 930,000 documents at the former president's direction and about 12 current and former employees have already testified to James's office, although Trump himself has so far declined to comply with subpoenas for documents and testimony, prompting the filings.
Trump is the beneficial owner of the Trump Organization; Trump Jr. manages the business with his brother, and Ivanka Trump was an executive vice president for the organization through at least 2016.
Among the problems identified, according to investigators: misleading asset valuations that misstated facts such as the size of Trump's penthouse in the Trump Tower, and misleading valuations of properties that include a set of lots in Westchester County, New York.
"For more than two years, the Trump Organization has used delay tactics and litigation in an attempt to thwart a legitimate investigation into its financial dealings," James, who was elected in 2018 after repeatedly promising to investigate Trump during her campaign, said in a statement.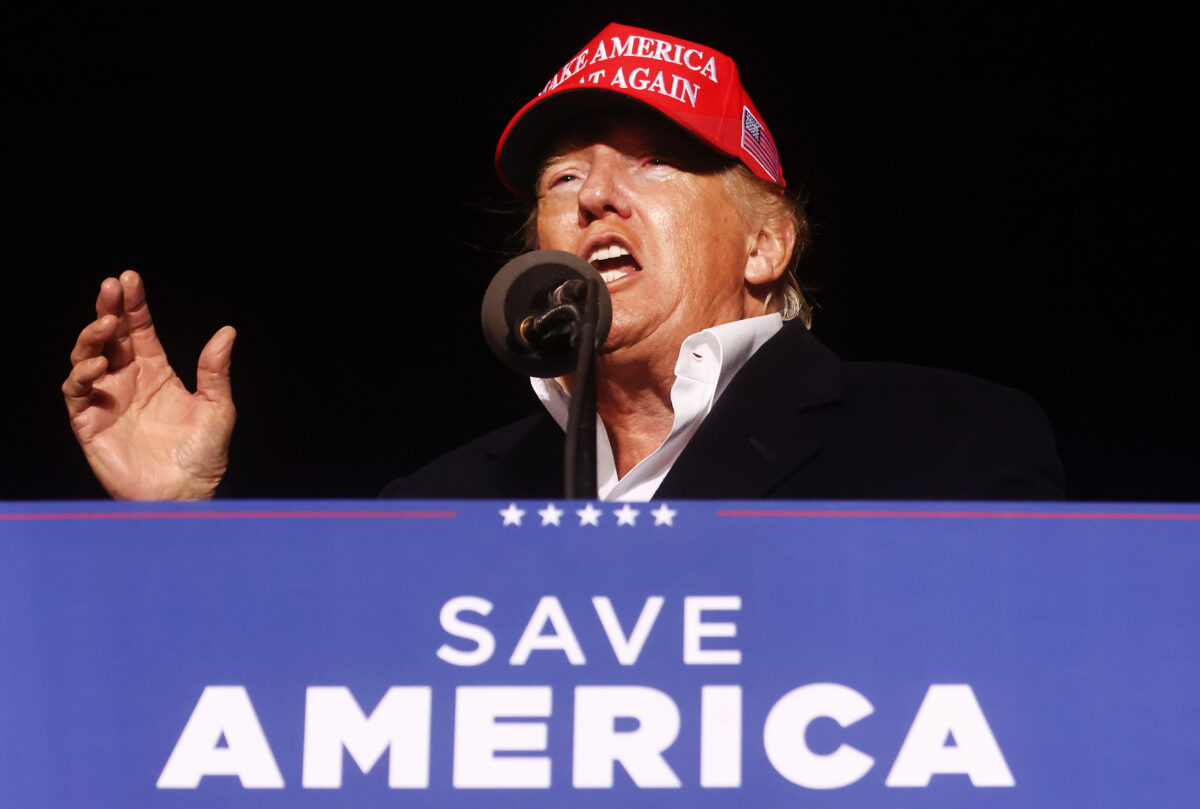 "Thus far in our investigation, we have uncovered significant evidence that suggests Donald J. Trump and the Trump Organization falsely and fraudulently valued multiple assets and misrepresented those values to financial institutions for economic benefit. The Trumps must comply with our lawful subpoenas for documents and testimony because no one in this country can pick and choose if and how the law applies to them. We will not be deterred in our efforts to continue this investigation and ensure that no one is above the law."
The documents were filed in James v. Trump Organization in New York Supreme Court.
Lawyers for the Trumps earlier this month urged the court to block the subpoenas, describing them as "unprecedented and unconstitutional."
A Trump Organization spokesperson said in response to the new filings that James is the one who is misleading the public.
"She defrauded New Yorkers by basing her entire candidacy on a promise to get Trump at all costs without having seen a shred of evidence and in violation of every conceivable ethical rule. Three years later, she is now faced with the stark reality that she has no case. So, in response to Trump suing her and filing multiple ethical complaints, and on the heels of her failed governor's race, she has no choice but to mislead the public yet again by misrepresenting the facts and ignoring her own inflammatory comments," the spokesperson said.
"Her allegations are baseless and will be vigorously defended."