The Australian state of New South Wales (NSW) could soon be paying higher salaries to top teachers and keep the state's most outstanding educators in the classroom under new plans.
NSW Education Minister Sarah Mitchell said creating a stronger career path that rewarded teacher excellence was key to improving the education system.
"NSW has some of the best teachers in the world, but they often leave the classroom and move into management roles to secure higher pay and career progression," Mitchell said in a statement.
"This model is not 'performance pay,' this is about expanding the career options for teachers and keeping our best in the classroom."
It comes after a new parliamentary inquiry focusing on the brain drain of NSW teachers leaving the profession or being unattracted to the job.
Some reasons for quitting include not enough pay and overwhelming levels of administration work.
In NSW, graduate teachers start with an annual salary of around $74,000 (US$52,000), out-earning many graduates in other professions.
Currently, the annual salary of teachers accredited with "highly accomplished" or "lead teacher" reaches a ceiling of $117,000. But if they take on additional responsibilities, such as assistant principal, they can earn over $125,000 a year, but the position removes them from the classroom.
"There is not a profession in the world where every day you literally shape the lives of the next generation, and it's incredibly rewarding," Mitchell told reporters.
"But what I hear too often is that they feel that they do hit a bit of a ceiling when it comes to their salary."
The education minister said many teachers moved into administrative or became principals for better income.
"We also need to find opportunities for people to be able to stay in the classroom and do what they love and to be rewarded for their excellence," she said.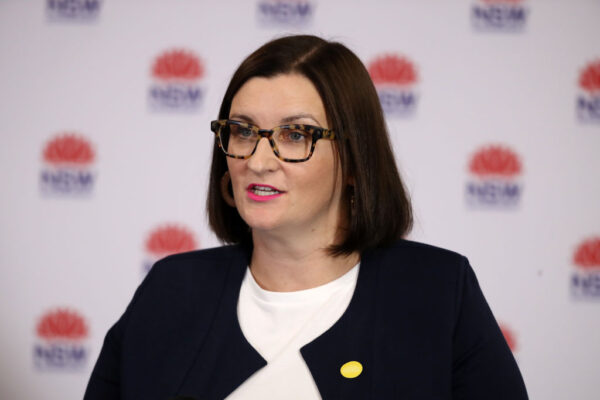 Long Existing Teacher Shortages
A previous report, commissioned by the NSW Teachers Federation Union projected that public schools needed to hire at least 11,000 additional teachers by 2031 to meet the demand of surging kindergarten enrolments.
It noted existing teacher shortages were also likely to become more acute, particularly in STEM fields and rural schools.
In July, Mitchell wrote in The Australian that NSW had hired over 4,400 teachers since the beginning of the year and expected another 3,000 more by the end of the year.
The new plan also aligns with the solution previous put forward by education expert Glenn Fahey from the Centre of Independent Studies.
Fahey previously told The Epoch Times that the teacher union's demands for a general pay increase of five to seven percent was simply asking for "more pay for less work and less accountability."
He said the solution to teacher workload issues was prioritising "top dollar" for high-performing educators.
"If the unions are serious about recognising the profession, they should engage in a constructive dialogue about how to reward top teachers and improve the practice of underperforming teachers," he said.
The union has long been advocating for higher pay increases, arguing that inflation and increasing workloads have driven countless teachers away from the profession.
Nina Nguyen contributed to this report.