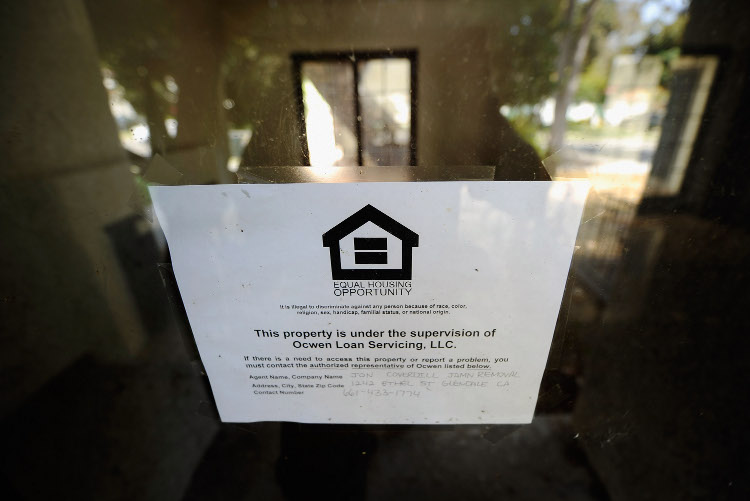 Picking apart the subprime mortgage crisis, one industry was found particularly plagued with consumer protection problems—the mortgage servicers.
The Consumer Financial Protection Bureau (CFPB) recently proposed a new set of rules for mortgage service companies, designed to help homeowners better manage their loans.
"For too long, mortgage servicers have not been held accountable to their customers, and the result has been profoundly punishing to homeowners in distress," said CFPB director Richard Cordray in a statement. "It's time to put the 'service' back in mortgage servicing."
For better or worse, mortgage servicers can play a big role in homeowner finances. But consumers rarely choose their mortgage service company, leaving servicers little incentive to meet their needs. The CFPB says this lack of customer care can have disastrous results, and may even lead to foreclosure.
Servicers are required to handle several aspects of customer mortgages, from monthly payments and loan modifications, to delinquencies and foreclosures. But the CFPB found that many of the services companies are expected to provide can often go overlooked.
In determining new rules, the Bureau interviewed homeowners across the country on their servicer experience. They found that while some foreclosures were inevitable, many could have been avoided if borrowers simply had been given the critical information their servicer was supposed to provide. In other cases, borrowers told the Bureau that they had difficulty getting any answers from their servicers at all.
The CFPB says that the mortgage service industry has been having problems since even before the financial crisis. But with the United States facing a record number of home foreclosures, the issue became difficult to ignore. In a report examining 14 of the nation's major servicers, several financial watchdogs concluded that servicers were "emphasiz[ing] speed and cost-efficiency over quality and accuracy" in their foreclosure processes.
The new rules being considered by the CFPB target two major industry problems—transparency and accountability. One way the Bureau hopes to achieve these goals is through rules that emphasize clear monthly mortgage statements. Whether it's an early warning for a rate change, or detailed options on how to avoid an impending foreclosure, the CFPB is looking to provide consumers with clear and timely information about changes to their mortgages so they can avoid costly surprises.
Servicer changes are in the works, but the Bureau still needs time to hammer out the details. The industry is expected to weigh in on the costs and benefits of the proposal analysis, and a report summarizing the results of CFPB interviews are forthcoming. The Bureau plans to formally propose rules this summer and finalize them in January 2013.