WASHINGTON—A new report warns that China has rebranded its Confucius Institutes (CI) in U.S. universities. Out of the 118 CIs in the United States, about 105 have closed or announced closures. However, at least 38 colleges have replaced their closed CI programs with similar alternatives, according to the report by the National Association of Scholars (NAS), a conservative research and advocacy organization.
CIs are funded by the Chinese Communist Party (CCP), which picks and pays for textbooks and selects and pays Chinese nationals who come to the United States to teach Chinese language, culture, and history.
Li Changchun, a standing member of the CCP's Politburo, said in April 2007 that CIs were "an important part of China's overseas propaganda setup." A 2018 report by the U.S.–China Economic and Security Review Commission said CIs had "longstanding and formal ties" to the CCP's United Front Work Department, an agency responsible for coordinating the CCP's influence operations.
In February 2019, the Senate Permanent Subcommittee on Investigations found that the CCP had invested more than $158 million in U.S.-based CIs since 2006.
In August 2020, the U.S. State Department designated the Confucius Institute U.S. Center (CIUS) as a Chinese foreign mission. Then-Secretary of State Mike Pompeo described CIUS as "an entity advancing Beijing's global propaganda and malign influence campaign on U.S. campuses and K-12 classrooms."
Story of 'Success' and 'Warning'
The CI story was a "story of success" and a "story of warning," said Rachelle Peterson, a NAS senior research fellow, at the report launch event at the conservative think tank Heritage Foundation on June 21. Peterson authored the new and the 2017 reports that facilitated the U.S. policy change.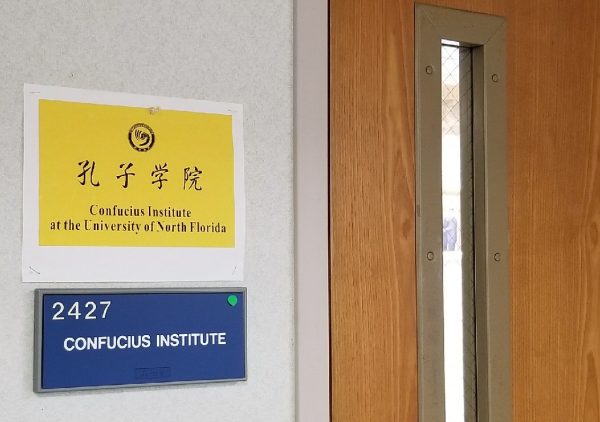 In the new report, titled "After Confucius Institutes: China's Enduring Influence on American Higher Education," she compared CIs to scaffolds that would serve no use to the CCP anymore after the building—the influence operations—had been constructed.
When these U.S. higher education institutes decided to shut down their CIs, the most common reason they gave was that they would replace their CI with a new program, the report found. In other words, they were ditching the CI name but retaining the investments. And only five of them said that they were concerned about the Chinese regime's influence on other colleges but assured that their campuses had been perfectly safe.
According to the report, the CCP's response to CI shutdowns in the United States changed from shock and anger to "regret," eventually making offers to support alternative programs. In closing their CI, some universities had to pay penalties to the CCP. For example, Kennesaw State University in Georgia paid back at least $31,000, and the University of Maryland refunded China $900,000, an amount China initially provided for a CI renovation.
The report also reveals that some U.S. nonprofit organizations have acted as middlemen in the CI rebranding, hence playing a key role in keeping CIs alive.
NAS's recommendations to the federal government include limiting federal funding to colleges that maintain a CI or similar program and commissioning a study on Confucius Classrooms, the K–12 equivalent to CIs in universities. The report also advocated stricter transparency requirements in the Higher Education Act for U.S. universities to disclose foreign investments.