Hong Kong film superstar Chow Yun-fat has once again voiced his opinion about the Umbrella Movement.
Chow, who is best known in the West for his role as Li Mu Bai in Ang Lee's "Crouching Tiger, Hidden Dragon" (2000), is a vocal supporter of the mainly student-led pro-democracy Occupy Central movement, and the Chinese communist regime has recently taken the trouble to blacklist Chow for his stance.

By censoring Chow, Beijing is undoubtedly seeking to silence Chow by cutting into his income, but the 59-year-old movie star has taken it in his stride, telling Hong Kong's Next Magazine that he will "just make less then."
Beijing also cannot completely shut up Chow because he is easily accessible and very obliging to Hong Kong journalists, who frequently bump into him on the streets because Chow is one of those celebrities who do not own cars and instead take public transportation.
On Thursday, Oct. 30, a journalist from Hong Kong publication Ming Bao ran into Chow and asked the affable actor to share some thoughts about the current state of the pro-democracy occupation.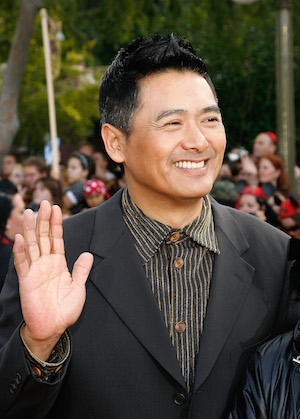 In the brief interview, the L.A. Times "Coolest Actor in the World" in 1995 hoped that the government and students can seat down, properly negotiate differences and demands through constructive discussion, and come up with the most satisfactory resolution for all sides.
Chow added that the students should carefully rethink their next step, and might even have to end the demonstrations to realize their eventual goal.
Presently, the student and citizen activists and the Hong Kong government are in a stalemate on the issue of introducing universal suffrage for the 2017 Hong Kong Chief Executive election.
MORE: Hong Kong Umbrella Movement FAQ: What is Occupy Central and Why it Matters
The students are demanding genuine universal suffrage, and are fully prepared to hold out in the streets of Mong Kok, Causeway Bay, and Admiralty for more than a year if the Hong Kong government and the Chinese regime aren't prepared to introduce democratic reform.

Recently, student leaders from the Hong Kong Federation of Students suggested that they might have to bypass their government and discuss their concerns directly with China premier Li Keqiang.
Meanwhile, the Hong Kong government headed by hugely unpopular Chief Executive Leung Chun-ying is backing Beijing's Aug. 31 decision to retain the status quo of nominating and electing the region's top leader in 2017. Basically, two or three candidates are put forth by the Chinese regime for a small group of pro-Beijing lawmakers to vote in.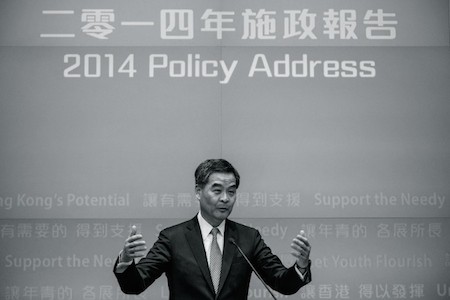 The Hong Kong government came under international scrutiny for its handling of Occupy Central right from it onset on Sept. 28. Police fired 87 canisters of tear gas into the peaceful, nonviolent crowd at Admiralty that day, and have since been condemned.
Because the protesters used umbrellas to ward off the tear gas, the pro-democracy demonstration was dubbed the Umbrella Movement from that day.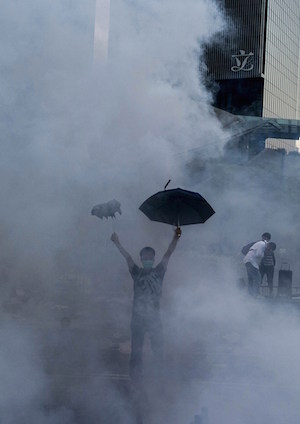 A number of big-name Hong Kong stars criticized the Hong Kong government for resorting to an extreme crowd-dispersion tactic, and Chow Yun-fat was one of them.
"When the government uses violent measures on students, it's a turn-off for the people of Hong Kong," he said.
"I don't wish to see anyone getting hurt… it was a peaceful demonstration, and there was no need for any violence or tear gas.
"I've met the residents, the students — they are very brave and it's touching to see that they're fighting for what they want.
"The students are reasonable.
"If the government can come up with a solution that the citizens or students are satisfied with, I believe the crisis will end," Chow concluded.