NEWPORT BEACH, Calif.—The city of Newport Beach has onboarded Paul Blank as its newest harbormaster, just in time for the busy summertime season.
On average, more than 6.9 million visitors make their way annually to Newport's beaches, bay, and recreational harbor.
In advance of Memorial Day weekend, Blank got right to work, partnering with the Newport Beach Police Department to coordinate efforts should contingency issues arise over the holiday.
"One big priority as I take on this role is a better connection between the harbor department and the Newport Beach Police and lifeguard departments," Blank told The Epoch Times.
"We are excited to welcome everyone to Newport Harbor, and are prepared and ready for the busy summer months ahead."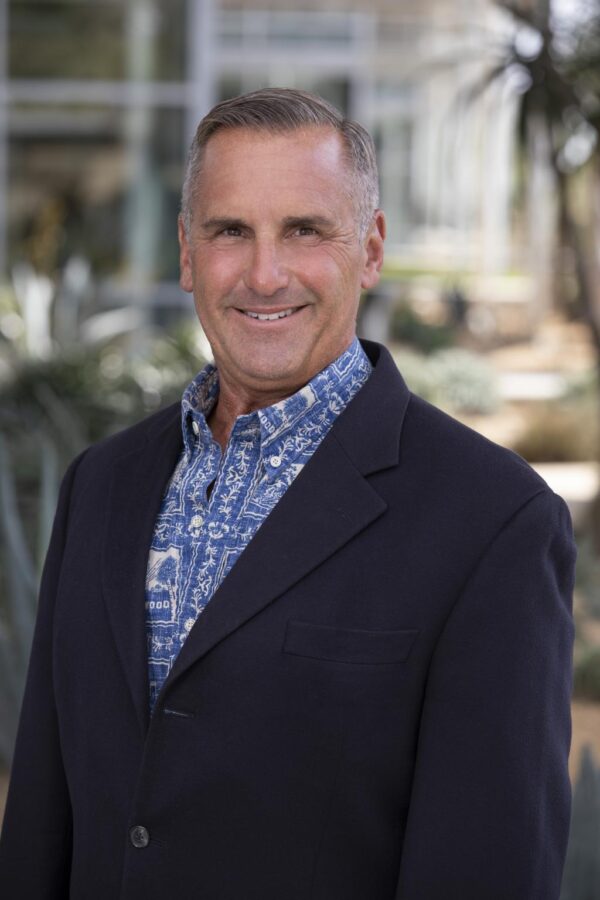 Prior to becoming harbormaster, Blank served two four-year terms on the city's harbor commission until terming out in 2020. The commission advises the city council on policies and programs for Newport Harbor.
As harbormaster, Blank will manage day-to-day operations of the harbor department and oversee a staff of one full-time employee and 17 part-time employees. The harbor department staff serve as "ambassadors" of Newport Harbor, providing education and assistance to residents and visiting boaters and the public at large.
The harbor department also coordinates between resource agencies, regulatory agencies, and private organizations, as well as civic associations and coordination with other city resources such as public works and community development.
Blank will spearhead approval, conditional approval, or disapproval of applications related to the uses and activities requiring a permit to be issued.
The department also conducts regular inspections of public and private facilities and structures located on or over the waterways of the harbor or ocean, as well as other water where the tide ebbs and flows within the city.
The department also coordinates the use of anchorages and mooring fields and manages the city's guest marina at Marina Park, among other responsibilities.
Of ongoing concern in the harbor is juveniles jumping from bridges such as the Lido and 38th Street bridges. In the past few weeks, enforcement staff have written about 10 citations and given jumpers warnings about the dangers, as well as encouraging them to find fun in other areas of the harbor and beaches.
"We don't want to kill all their fun," Blank said. "The kids we cited knew they weren't supposed to be jumping and were actually very respectful to our officers who in turn encouraged them to keep having fun—just not climbing and jumping from our bridges."
Another concern the department will be addressing is the plethora of unlicensed businesses around the harbor that resulted in part from the pandemic closures. From unlicensed electric boat rides to sportfishing excursions, Blank will lead a renewed enforcement effort that will mitigate congestion, unwanted noise, and address safety issues.
Blank replaces former harbormaster Kurt Borsting who held the position for almost 2 1/2 years before retiring in March. He's the third harbormaster hired for the job in the three years since the position was created in 2017.
A majority of the waterways that make up Newport Harbor are considered tidelands and are owned by the State of California. In 1978, state legislators assigned most of the tidelands to the city, which acts as "landlord" on behalf of the state, to administer state rules such as setting slip and mooring rental rates.
Touted as one of the finest small boat harbors in the country, Newport Harbor is home to more than 9,000 recreational and commercial vessels, as well as a vibrant ecological reserve.
The Back Bay ecological reserve, located in Upper Newport Bay, is made up of nearly 800 acres and is one of the few remaining estuaries (where fresh and saltwater meet) in Southern California. The reserve is home to approximately 200 species of birds and other wildlife.
According to Visit Newport Beach, the harbor is a significant element of the city's economic structure, resulting in nearly $12 million in annual revenue.
A longtime resident of Newport Beach, Blank is a skilled boater who has served in leadership positions with the Balboa Yacht Club, Corona del Mar Residents Association, and Catalina Island Conservancy.