New Jersey Gov. Phil Murphy, a Democrat, announced that the state would allocate $2.1 million in aid to help illegal aliens who are facing deportation fight the process.
Murphy, in his first year as governor and a former U.S. ambassador to Germany under former President Barack Obama, made the announcement on Nov. 19.
"Families who came to New Jersey for a better life do not deserve to be torn apart by the federal government's cruel and discriminatory policies," he said in a statement.
The funding will include an allocation of $925,000 to Legal Services of New Jersey to represent illegal aliens facing deportation in court and another $925,000 to American Friends Service Committee for its direct representation services.
Law school clinics at Rutgers University and Seton Hall University will each receive $125,000.
Murphy's office claimed that illegal aliens contributed hundreds of millions of dollars in taxes and that they would pay even more if they received legal status. It also claimed that the allocation would save New Jersey taxpayers money in the end, stating: "A program of representation reduces the high taxpayer costs associated with prolonged detention, and by streamlining the legal process, a representation program lessens the need for foster care and other programs that serve the U.S. citizen children whose parents are detained or deported."
"Legal representation would also lead to fewer families losing their sources of income and prevent more employers from shouldering the costs of turnover and hiring new employees after losing their workforce to deportation," his office added.
Republican state Sen. Kristin Corrado said that the way the funding was restricted would lock out other low-income people in New Jersey.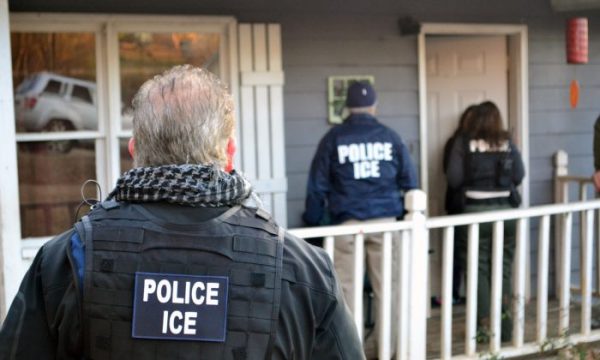 "When Legal Services already turns away many people who are desperate for help due to resource limitations, we shouldn't limit how new funding can be used," she said in a statement.
"We shouldn't say that deportation cases are more important than supporting victims of domestic abuse or workers who were hurt on the job. If we're going to entrust LSNJ with state funds, we should trust their judgment to properly allocate the scarce resources we provide across the variety of our residents' needs."
According to researchers from Yale University, there are up to 29 million illegal aliens in the United States. According to the Pew Research Center, most illegal immigrants live in California, Texas, Florida, Illinois, New York, or New Jersey; and New Jersey was one of six states where the population of illegal aliens increased from 2009 to 2014.
According to the center, some 500,000 illegal aliens lived in New Jersey as of 2014, the fourth-highest figure in the nation behind California, Florida, and Illinois. Chia-Chia Wang, the director of organizing and advocacy at the American Friends Service Committee, told The Associated Press after Murphy's announcement that there are roughly 1,200 illegal aliens currently detained in New Jersey, and that representing the aliens costs about $15 million a year.
From NTD News