A Democratic lawmaker from New Jersey said he doubts he will vote for the impeachment inquiry resolution that has been proposed this week.
Rep. Jeff Van Drew (D-N.J.), in previous comments, said that he has not seen anything impeachable and suggested that he might not vote in favor of it.
"I would imagine that I'm not voting for it," Van Drew told a reporter on Tuesday after being asked about the resolution proposed by Democratic leaders.
"Obviously he's going to be impeached here, and it will go to the Senate. I believe that in the Senate, he will be vindicated. So we will have the same president and the same candidate who has now been vindicated," Van Drew also told CBS News on Tuesday.
He added: "I'm not sure that's what everybody wants as a result … And I also think we've spent a lot of money and a lot of time and haven't been able to get a lot of things done."
According to Fox News, Democratic Reps. Kendra Horn from Oklahoma, Joe Cunningham from South Carolina, and Anthony Brindisi from New York have said they are skeptical of the impeachment inquiry.

Van Drew's remarks came after House Speaker Nancy Pelosi (D-Calif.) and other lawmakers signaled they would vote for a resolution on the impeachment inquiry this week.
The Democrats on Tuesday unveiled the resolution's text, laying out the groundwork for public hearings and testimonials.
The unveiled measure directs "certain committees to continue their ongoing investigations as part of the existing House of Representatives inquiry into whether sufficient grounds exist for the House of Representatives to exercise its Constitutional power to impeach Donald John Trump, President of the United States of America, and for other purposes."
The House Rules Committee will look at the bill on Wednesday before bringing it to a full House vote on Thursday, according to reports.
Late on Tuesday, the White House issued a response to the resolution, calling it an "illegitimate sham."
A statement from the Trump administration said Pelosi's plan shows that the "Democrats' impeachment has been an illegitimate sham from the start as it lacked any proper authorization by a House vote."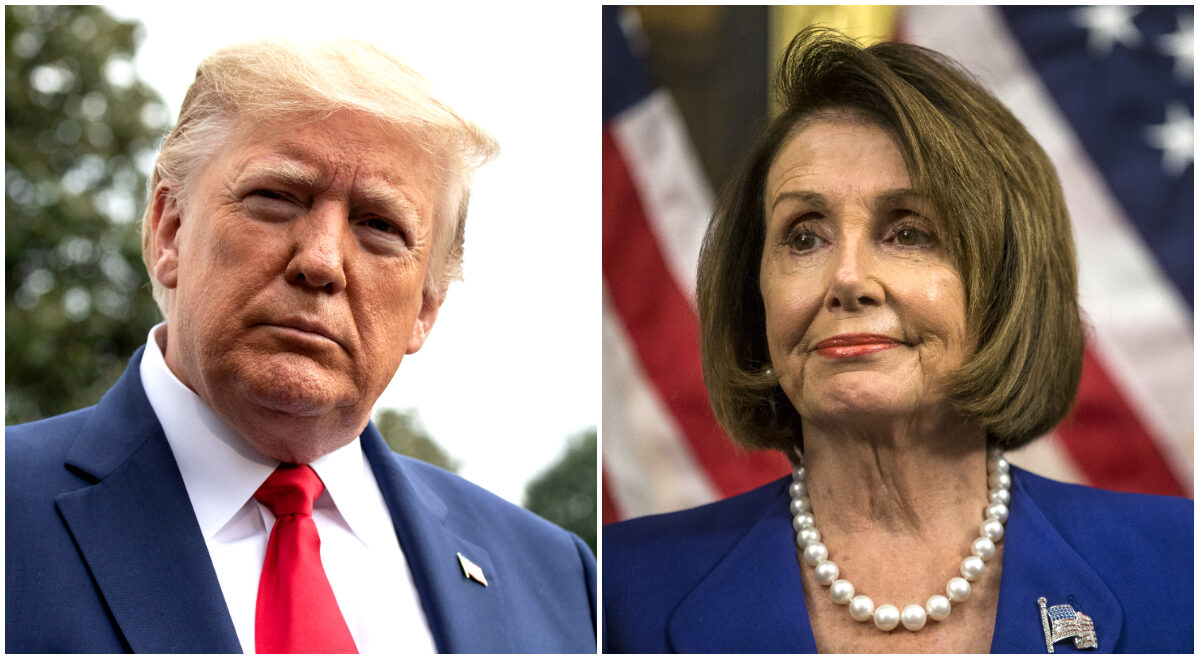 Rep. Adam Schiff (D-Calif.), the head of the House Intelligence Committee, was singled out in the note as someone who "repeatedly lies to the American people."
"The White House is barred from participating at all, until after Chairman Schiff conducts two rounds of one-sided hearings to generate a biased report for the Judiciary Committee. Even then, the White House's rights remain undefined, unclear, and uncertain—because those rules still haven't been written," the statement said.
Several weeks ago, President Donald Trump praised Van Drew for opposing the inquiry efforts.
"Thank you. Just another Witch Hunt by Nancy Pelosi and the Do Nothing Democrats!" Trump wrote on Twitter on Sept. 29.
Van Drew's district in southern New Jersey voted for Trump over Hillary Clinton during the 2016 election.
"Let the people impeach," Van Drew said on Fox News in September. "We are going to have an election very shortly."