John Sims, from Tucson, Arizona, was not expecting that the purchase of his new house would come with an extraordinary Cold War-era artifact. But when the friend he'd gotten the home from said that it might have a fallout shelter in the backyard, he was compelled to dig deeper.
Upon finalizing the sale in 2015, Sims, a fire department captain, replied by jokingly asking for a shovel. "I'll dig it up right now," he said, as per the Arizona Daily Star.
Then Sims got his hands on the original planning for the house, which showed there was indeed something more in his yard.


It took him months of shoveling various locations around his garden in the hot summer before he found anything. John paid a professional to check with metal detectors where the best places to dig would be.
After weeks of unsuccessful excavation, he was close to abandoning the project entirely. Until at last, he found a metal cap, which turned out to be the entrance to the fallout shelter, which, based on the information he had, had been built in 1961 by a company called Whitaker Pools.
Upon first discovering the lid, he confessed that he "was hoping it wasn't a septic tank." Understandable.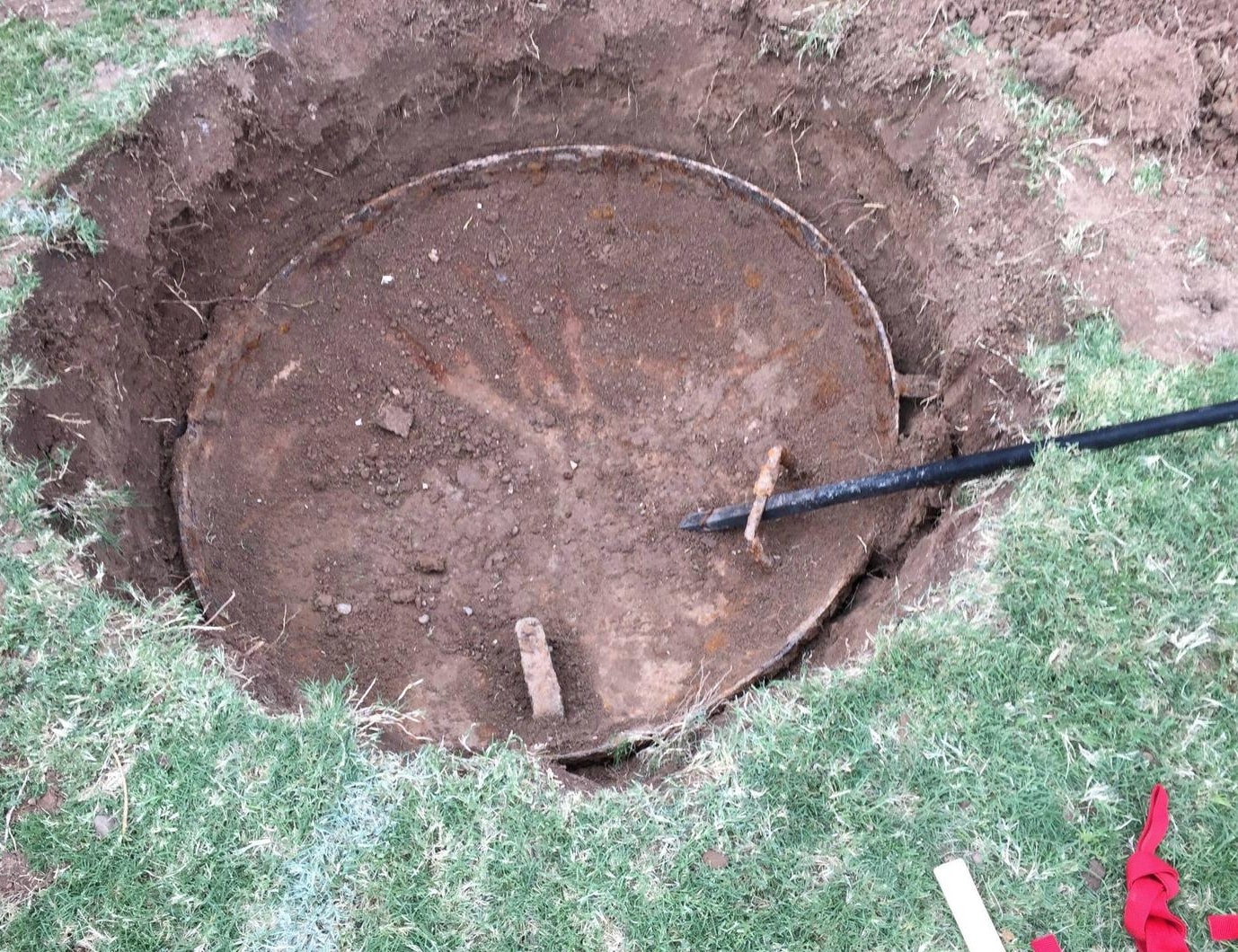 When he began explorating the 3-foot-underground shelter, as a firefighter, Sims was wary about dangers lurking in the air and the possibility of becoming stuck in the confined space.
"I know too much about confined space, and I was alone at home," he said per the Arizona Daily Star. "Especially if the lid fell back in, there was no way I could lift it from underneath it."
The bunker consisted of a cylindrical concrete stairwell with a steel descending spiral staircase leading into a small concrete enclosed chamber with a fiberglass dome roof.
"I was really hoping it was going to be a little microcosm … a time capsule full of civil-defense boxes, radiation detectors, and cots and stuff like that," he said.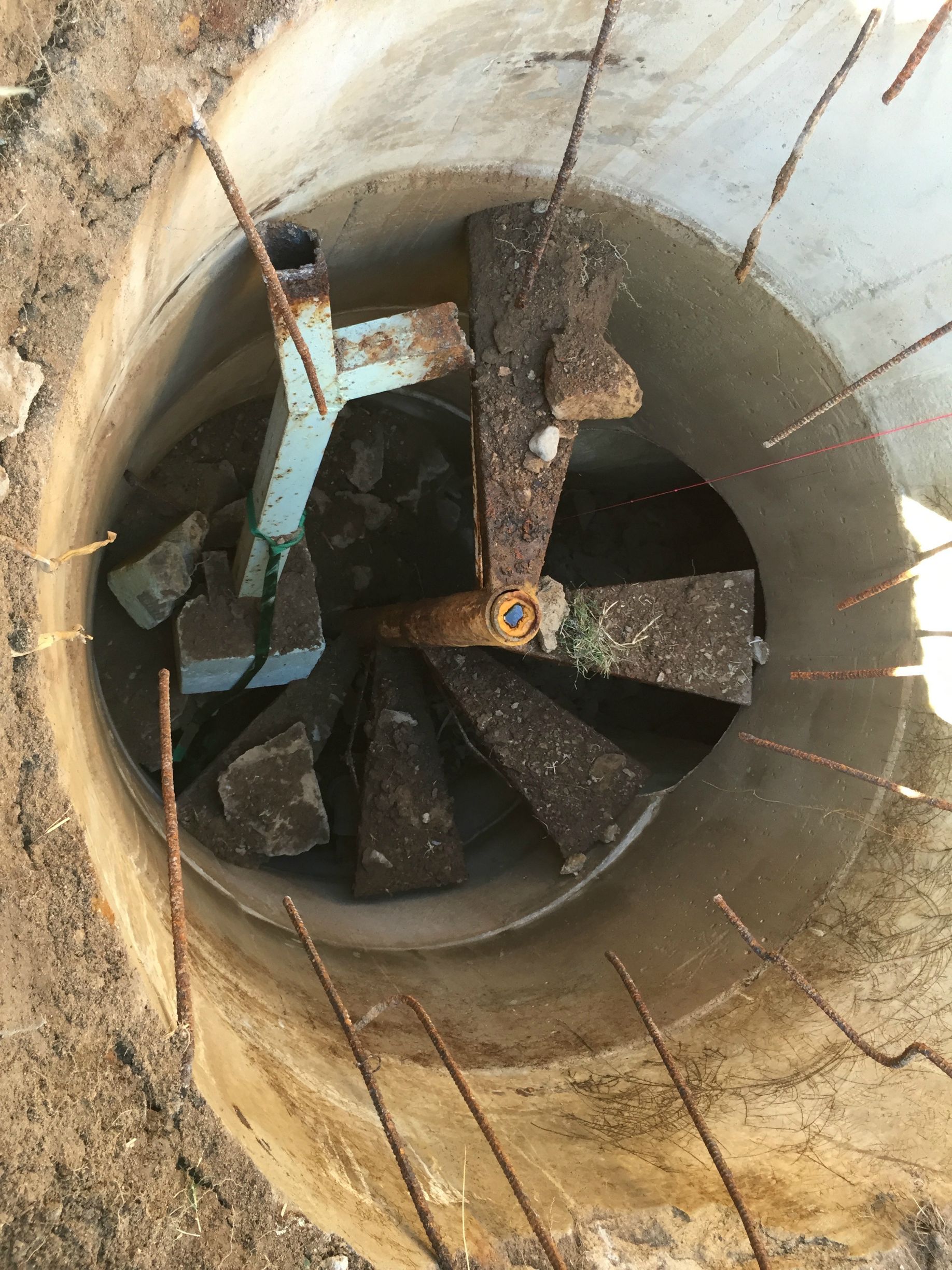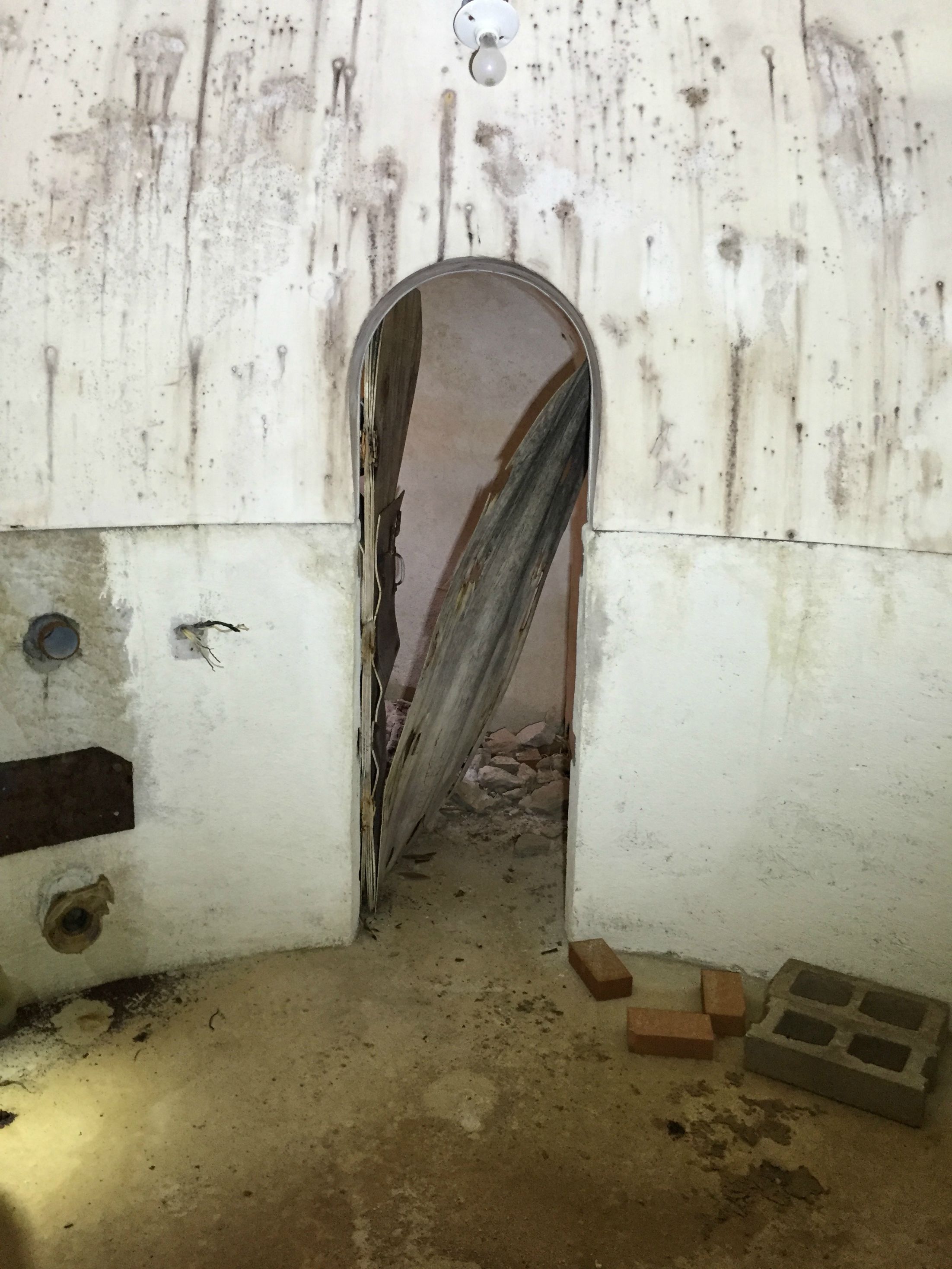 He stated on a Reddit post—which garnered over 500 comments from other interested users—that he planned on restoring the shelter back to its "former glory" and that he would like to fill it with items from that historical era, such as civil defense water jugs. He posted several updates on his Reddit of his efforts to rebuild the fallout shelter. 
He first disposed of the rubble accumulated at the base of the stairwell then poured concrete to rebuild the demolished hatchway before fully restoring the staircase in 2017. The staircase was his main priority as a way of getting in and out of the small confinement.
Sims begins to reconstruct the demolished fallout shelter hatchway by installing new rebar into the old concrete surface and building new concrete forms to pour a new entrance.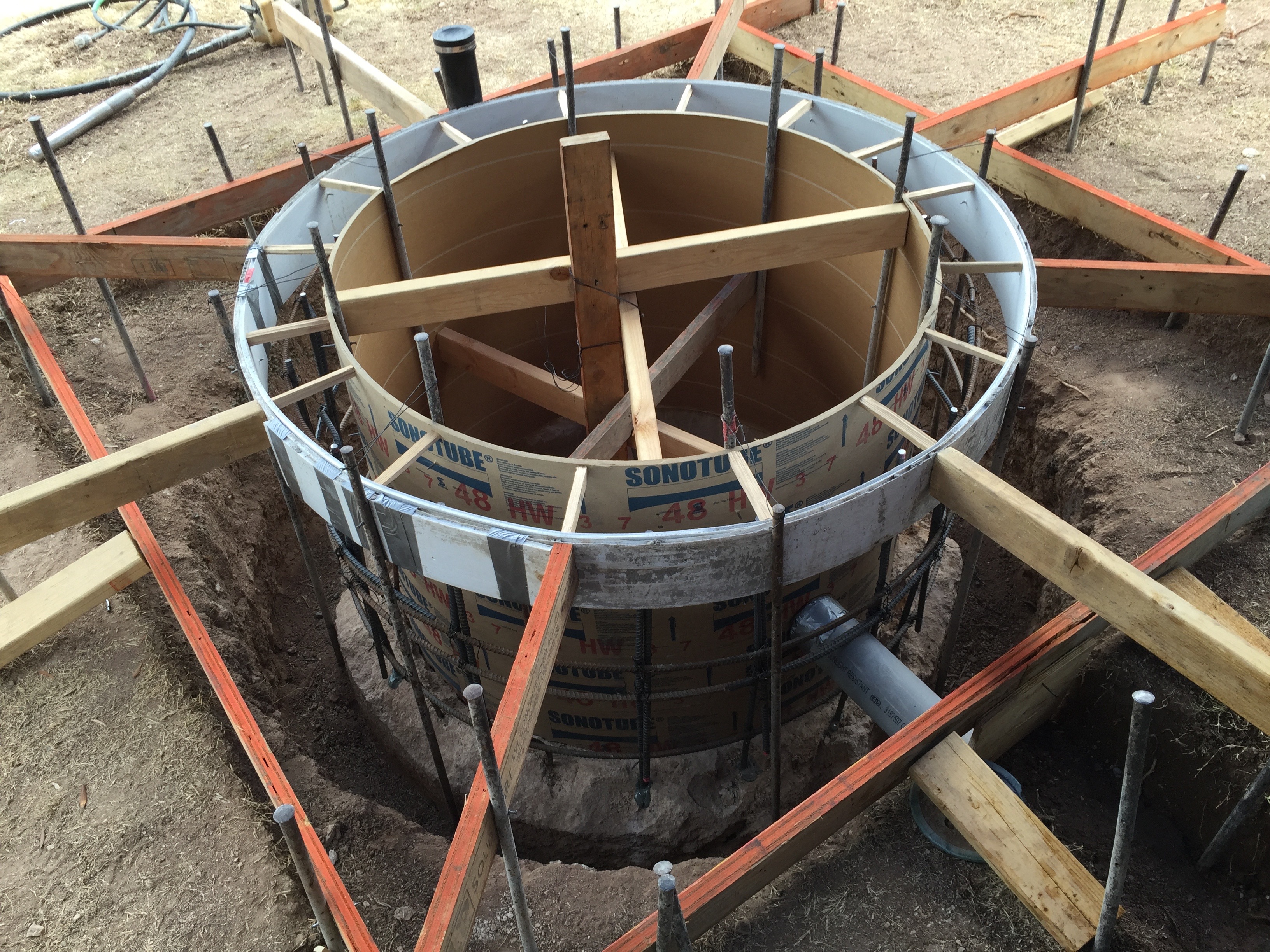 Sims also acquired several artifacts from that era, such as tins of survival rations and radiation detectors, that he wanted to place in the fallout shelter so that he could turn it into a valuable historical asset. 
According to John, Whitaker Pools built around 15–20 of these shelters around the Tucson area. It was a civil defense effort in response to the Cuban Missile Crisis, which was a very uncertain period in U.S. history. But as the threat diminished, people started abandoning and forgetting about them. 
Obsolete though it may be, John Sims certainly found it worthwhile enough to rebuild what is certainly a unique historical relic with a fascinating story behind it—and that's obviously worth something to one man.

An approximation of John Sims's fallout shelter bunker hatch constructed out of rebar and concrete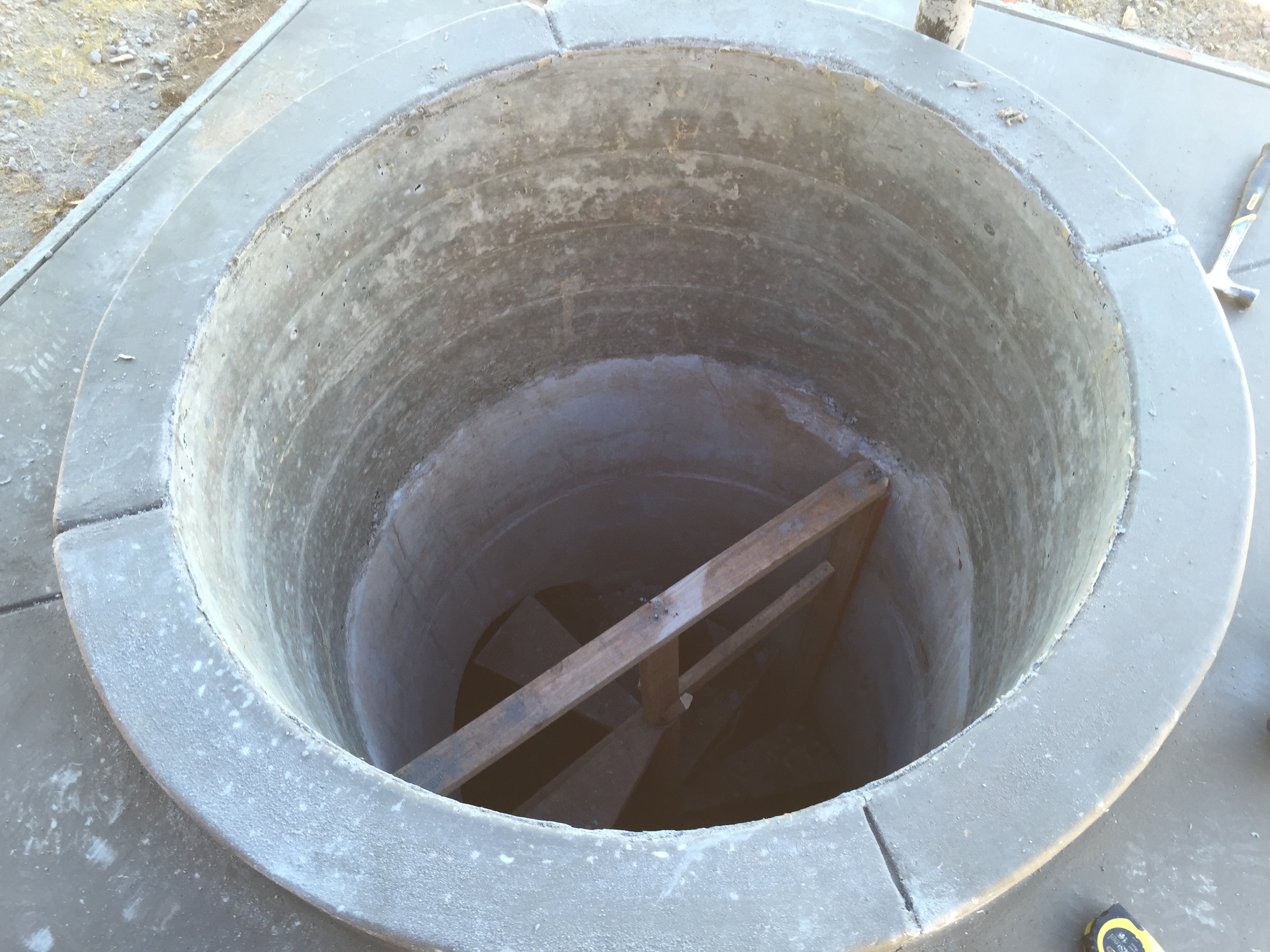 A DCV-777-2 radiation detection kit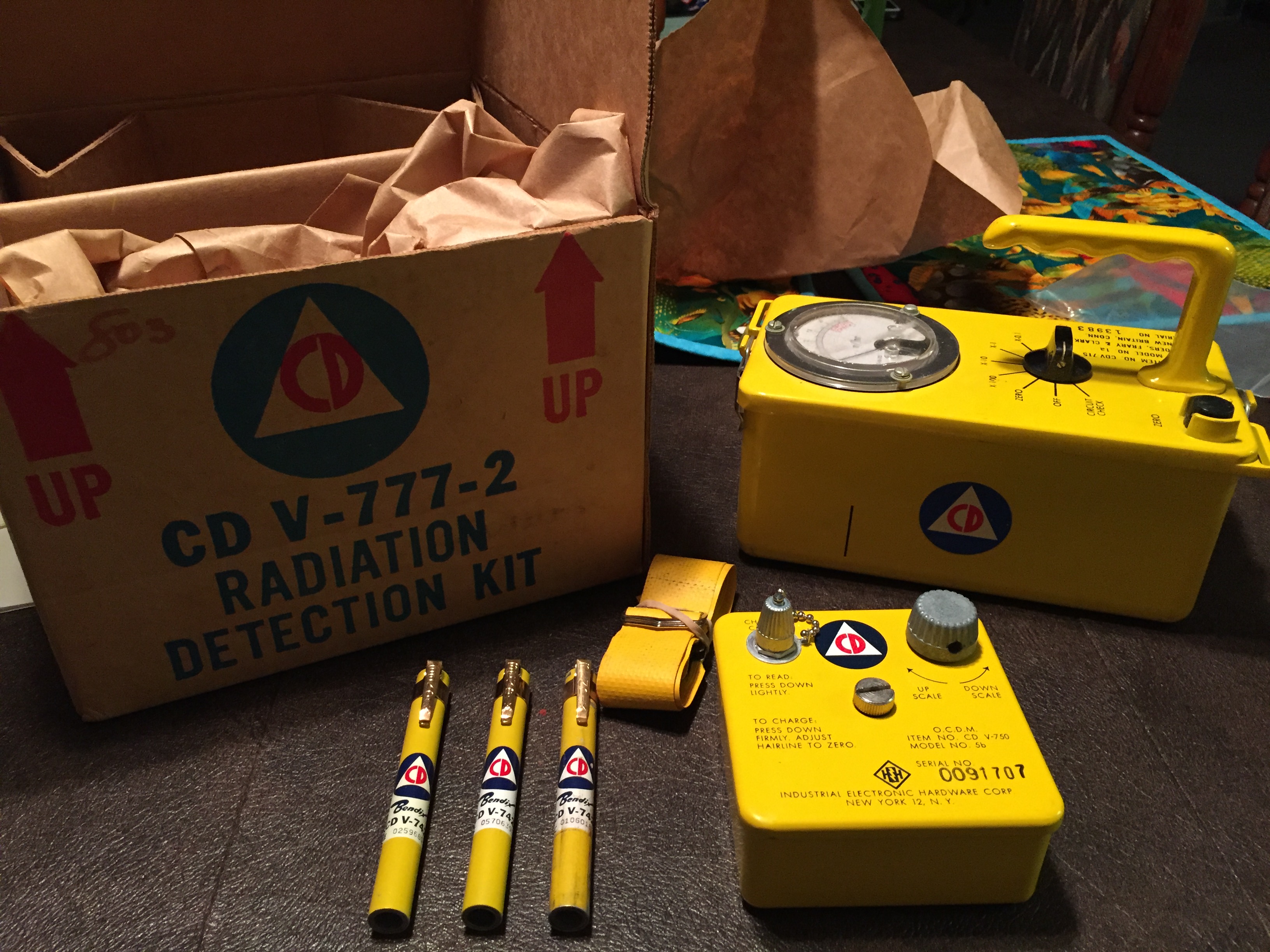 Crackers and candies obtained from a local high school fallout shelter when they were cleaning it out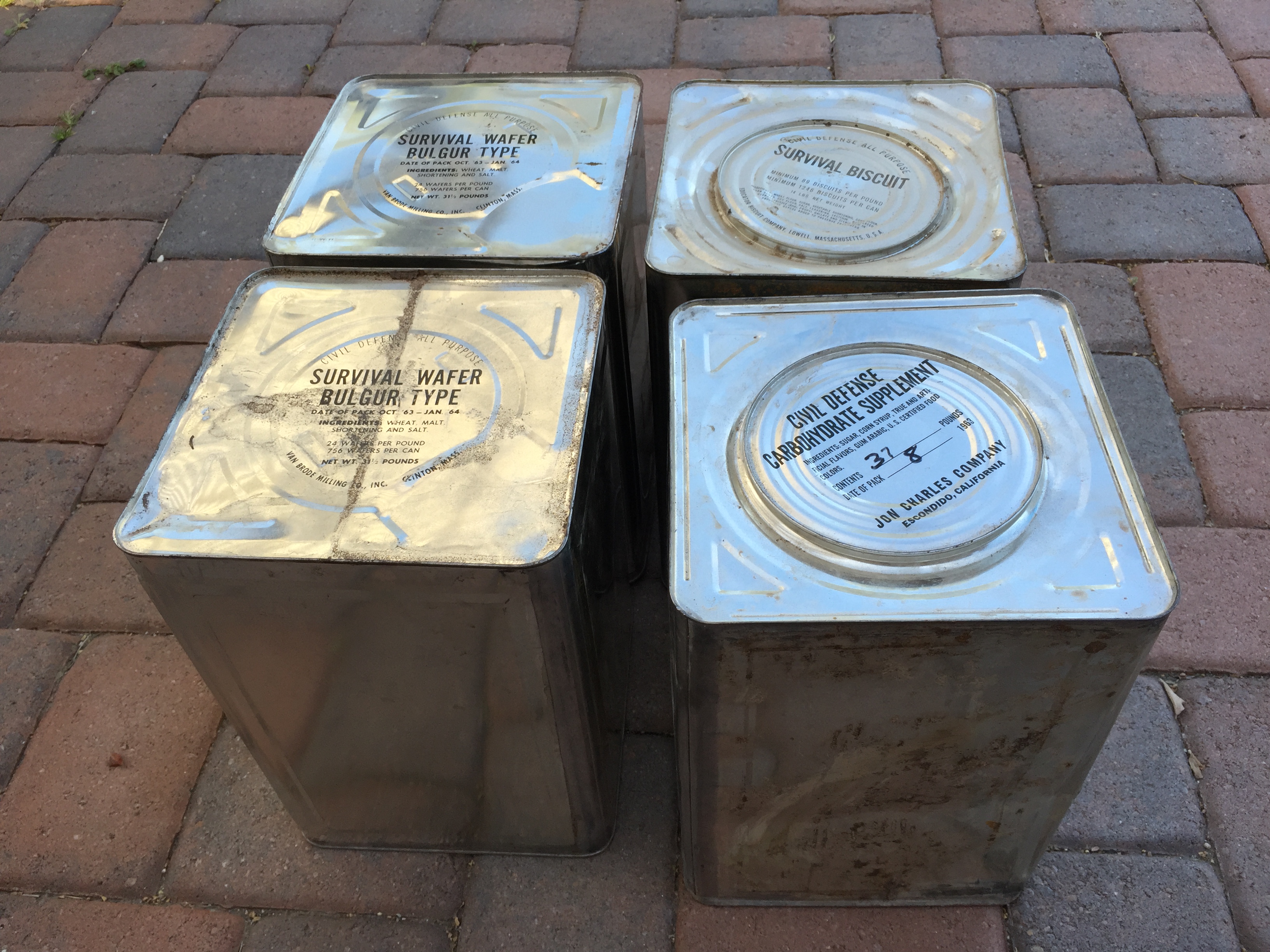 USCG Emergency Drinking water