The Democratic National Committee (DNC) axed one half of its debate qualifying requirements, paving the way for former New York City Mayor Michael Bloomberg to appear on a debate stage for the first time.
Bloomberg, 77, announced his campaign in November 2019. He's been self-funding his campaign, preventing him from meeting one of the thresholds to appear in debates.
The DNC sets the requirements, which had two parts: polling and donations. Candidates were required to meet an escalating percentage in polls and to have an increasing number of unique donors.
But the committee said on Friday that candidates don't need to meet any donor requirements to qualify for the Feb. 19 debate in Las Vegas, Nevada.
"Now that the grassroots support is actually captured in real voting, the criteria will no longer require a donor threshold," Adrienne Watson, a DNC spokesperson, said in a statement sent to news outlets. "The donor threshold was appropriate for the opening stages of the race, when candidates were building their organizations, and there were no metrics available outside of polling to distinguish those making progress from those who weren't."
The polling requirement is still in place. Candidates will need to get 10 percent or more in four polls released between Jan. 15 and Feb. 18. Another way to qualify is to earn at least 12 percent in two polls conducted in the early voting states of Nevada and South Carolina.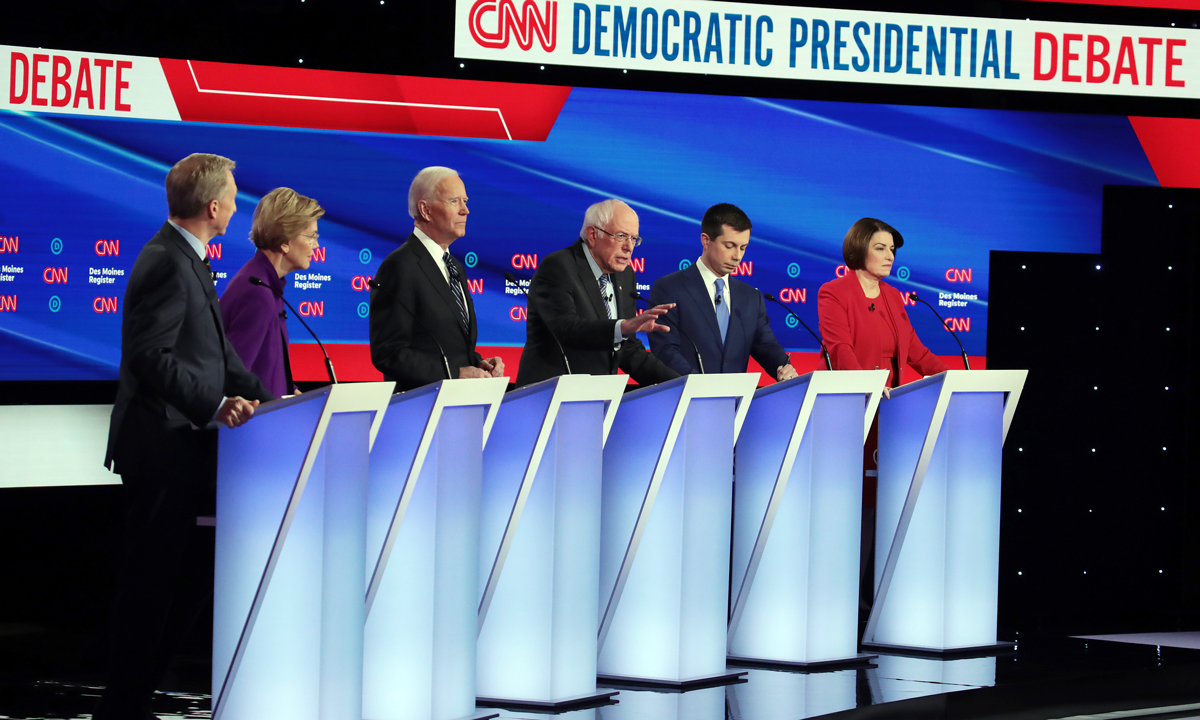 Bloomberg's campaign didn't immediately return a request for comment. A campaign spokesperson told The Epoch Times by email earlier in the week that the previous requirements made Bloomberg ineligible for qualification. "If the rules change and we meet the eligibility criteria, we will participate," the spokesperson said.
Bloomberg himself hadn't criticized the previous DNC requirements but some others had on his behalf. Bloomberg News, the outlet owned by Bloomberg, quoted Sen. Amy Klobuchar (D-Minn.) and Adam Green, co-founder of the Progressive Change Campaign Committee, as saying Bloomberg should be on stage.
"Imagine a world where he hypothetically buys 30 percent of the polls and is the front-runner," Green said. "How would it ever make sense not to have him on the debate stage to get scrutiny and talk to voters?"
The thresholds drew scorn from a slew of candidates throughout the race, primarily those who missed one or more debates. Those candidates, including Rep. Tulsi Gabbard (D-Hawaii), primarily targeted the polling requirement.
The Democratic field has slowly winnowed over time and is down to 11 candidates after former Rep. John Delaney (D-Md.) dropped out on Friday. The last debate featured just six candidates: former Vice President Joe Biden, former South Bend, Indiana Mayor Pete Buttigieg, Klobuchar, Sen. Bernie Sanders (I-Vt.), billionaire activist Tom Steyer, and Sen. Elizabeth Warren (D-Mass.).