The largest amount of astronomical chemical data ever collected on the Milky Way will soon provide answers about the history of the universe says an Australian-led project at the Australian Astronomical Observatory at Siding Spring in rural New South Wales.
Astronomers from the ARC Centre of Excellence in All Sky Astrophysics in 3 Dimensions (ASTRO 3D) working on the Galactic Archaeology with HERMES (GALAH) project have released data from their investigation into star formation, chemical enrichment, migration and mergers in the Milky Way.
The project, which investigated and mapped the movements of 600,000 stars, took astronomers more than 30 million individual measurements and 387 nights of telescope time.
The  (GALAH) project is "a bit like a galactic version of the game Cluedo", world-leading astronomer from ASTRO 3D and the Australian National University Sven Buder said in a media release.
"The chemical information we've gathered is rather like stellar DNA – we can use it to tell where each star has come from. We can also determine their ages and movements, and furnish a deeper understanding of how the Milky Way evolved," Bruder said.
And, just like in Cluedo, the information can be used to get to the bottom of mysterious events.
"For instance, while we are mainly surveilling our solar neighbourhood, we have found more than 20,000 stars which do not have the same chemical composition or age our Sun and its neighbours," he said.
Bruder explains this helped establish that around eight billion years ago, the shape of the Milky Way changed drastically when it collided with another, smaller galaxy, which contained millions of stars.
Using the stellar DNA data the team were then able to identify some of the prime suspects involved in the collision as these stars were so different from our home galaxy that they could only have evolved from somewhere different.
So far, the team has been able to identify up to 30 chemical elements in each star.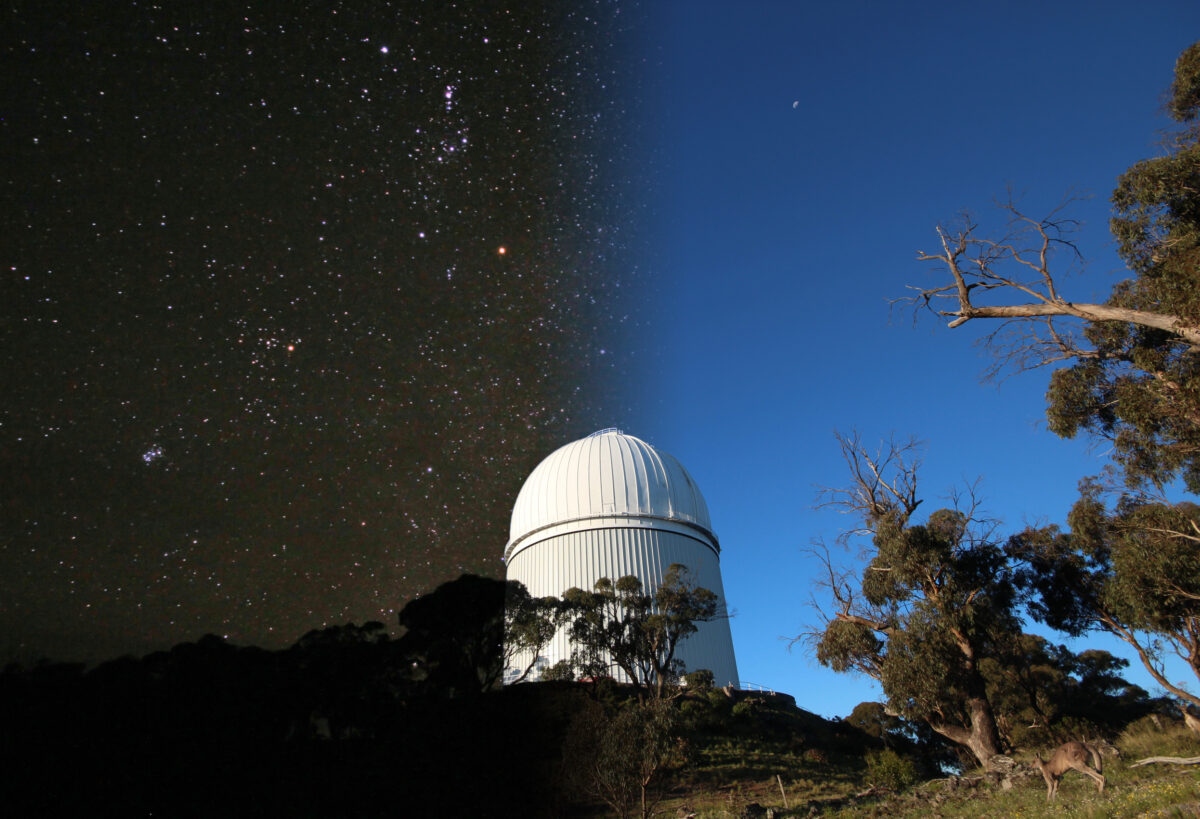 The data from the recent GALAH study will be available free online for astronomers around the world to study.
"Making large datasets like GALAH DR3 widely available is really important for astronomical research," Associate Professor Sarah Martell from ASTRO 3D and the University of New South Wales said.
"Since the start of the GALAH project, we have focused on building a dataset that can answer our questions about the history of the Milky Way, and also many others. I'm excited to see what our international colleagues will do with GALAH DR3."
The project's previous data release took place in 2018.  It has since fuelled a raft of significant discoveries regarding the evolution of the Milky Way, the existence of exo-planets, and hidden star clusters.
Globally more than 100 scientists in Australia, Italy, the UK, Slovenia, the U.S., Hungary, Sweden, the Netherlands, and Germany are currently collaborating on the GALAH project.
Epoch Times Reporter Victoria Kelly-Clark contributed to this article.