Another area of China has been ordered to "wartime" status after some COVID-19 cases were reported.
The northeastern cities of Dongning and Suifenhe, in Heilongjiang Province adjacent to Russia, banned some transportation services and road travel while residents were ordered to take nucleic acid tests for the disease.
The entirety of Dongning was placed under lockdown, with no one allowed to enter or leave. All residential compounds were sealed off.
Meanwhile, the Suifenhe Center for Disease Control and Prevention (CDC) announced on Dec. 10 that all of the city's roughly 70,000 residents must be tested for COVID-19 within three days.
On Dec. 10, Heilongjiang's deputy governor, Sun Dongsheng, ordered both cities to enter "wartime" mode.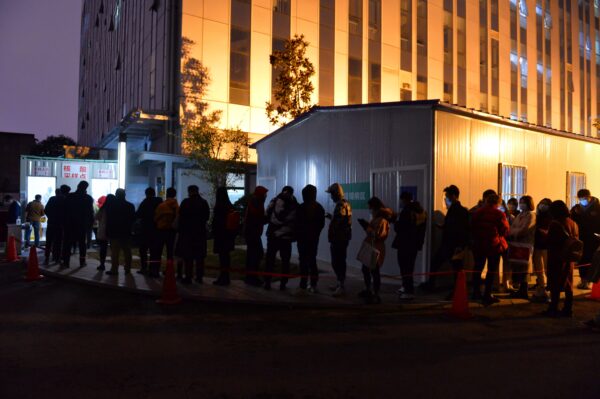 Suifenhe
At 9 p.m. local time on Dec. 10, the Suifenhe People's Hospital was crowded with people lining up to be tested for COVID-19, according to videos taken by residents and uploaded online.
Doctors told one videographer that they would be working overnight, as the city government has required that they process all testing by the following day. One Suifenhe netizen said medical staff from nearby Mudanjiang had arrived and helped local staff to perform testing.
Authorities also converted four local hotels to quarantine centers to house suspected patients and asked all residents to stay home.
A local restaurant employee told The Epoch Times that the city government banned all dine-in services, while the owner of a grain and cooking oil store in Funing township said that only grocery stores and pharmacies were allowed to operate.
Suifenhe residents also shared videos that showed a local train station giving refunds to passengers who bought tickets, after authorities canceled all train travel.
Parents also picked up their children from school after the city announced that all schools would be closed. Roads connecting the city to outer areas were also blocked, while people dressed in protective suits searched for possible close contacts in different residential compounds.
Dongning
Dongning was in a state of panic on Dec. 10 after the lockdown was announced.
A store owner told The Epoch Times that a government official had called to tell her to close her store immediately and wait for instructions about where to take a nucleic acid test.
An employee at Dongyu Hotel said local officials had ordered the venue only to serve local residents.
"People without a local ID are not allowed to check into our hotel now," the employee said.
A video shared with The Epoch Times showed dozens of vehicles stuck at the entrance to highways, barred from leaving the city. Long lines formed at supermarkets as residents prepared to stock up for the lockdown.
Infections
The true scale of the new outbreak isn't known, as local authorities have routinely concealed information and underreported cases.
The Suifenhe CDC said on Dec. 10 that the latest outbreak is linked to a 39-year-old man surnamed Xue, who works as a cargo loader at the local port. His coworkers also were tested for COVID-19, but the CDC didn't disclose their results.
Meanwhile, a 40-year-old man surnamed Kong is believed to be patient zero in Dongning. He was sent to the city by his Shenzhen-based employer to install disinfecting equipment for the city's customs department.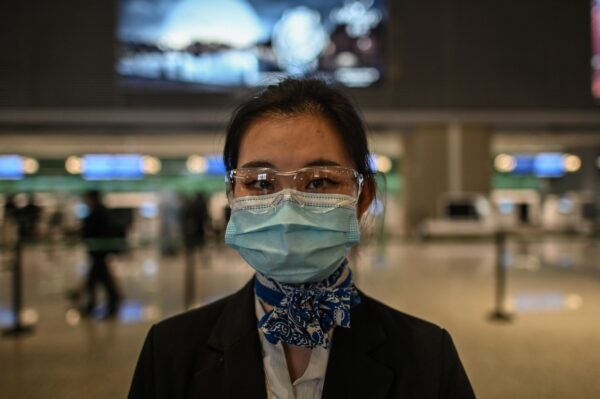 Outbreak in China
Earlier this week, Chengdu city in southwestern China also entered "wartime" status after a local cluster.
Chengdu authorities mandated testing for some residents, and announced four new domestic infections on Dec. 10.
Meanwhile, the city of Manzhouli in Inner Mongolia has continually announced new cases—though only in the single digits. Inner Mongolian authorities previously reported false COVID-19 data, according to internal government documents that The Epoch Times obtained.