Israeli Prime Minister Benjamin Netanyahu and President Donald Trump are discussing what to do about the nuclear deal Iran reached with the United States and world powers in 2015.
Describing it as the "terrible nuclear deal with Iran," Netanyahu said he was looking forward to discuss with Trump on how to address it together.
The Israeli Prime Minister has been a fierce critic of the deal, saying previously that it would guarantee Iran getting a nuclear weapon. In a speech before congress in 2015, he described it as a "very bad deal" that "could well threaten the survival of my country."
Under the agreement, officially called the Joint Comprehensive Plan of Action (JCPOA), key restrictions will ease after 10 years. A leaked document obtained by the AP last year, shows that by 2027 Iran is allowed to run thousands of advanced uranium centrifuges, which would allow it to create a nuclear weapon within a period of six months.
The Obama administration said at the time that the deal was needed to avoid Iran from developing a nuclear weapon in the short term. Critics however, have pointed to the fact that the lifting of sanctions as part of the deal, as well as the easing of the restrictions in 10 years, will not prevent Iran from developing such a weapon.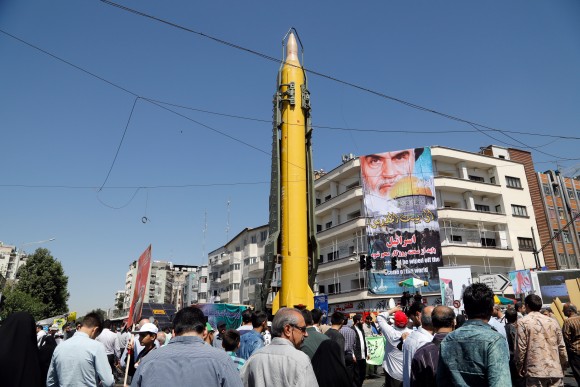 U.S. ambassador to the UN Nikki Haley said earlier this month that while the deal limits Iran's nuclear enrichment, its development of missile technology is part of a separate U.N. resolution. This means that Iran can violate U.N. Security Council Resolution 2231, which governs its missile technology among other things, without the violation having any bearing on the nuclear deal.
Haley said at the American Enterprise Institute on Sept. 5 that the lifting of sanctions and transfer of billions of dollars is allowing Iran to invest in its missile technology. Iran has conducted multiple ballistic missile tests since the nuclear agreement was signed. In July this year, Iran launched a rocket towards space.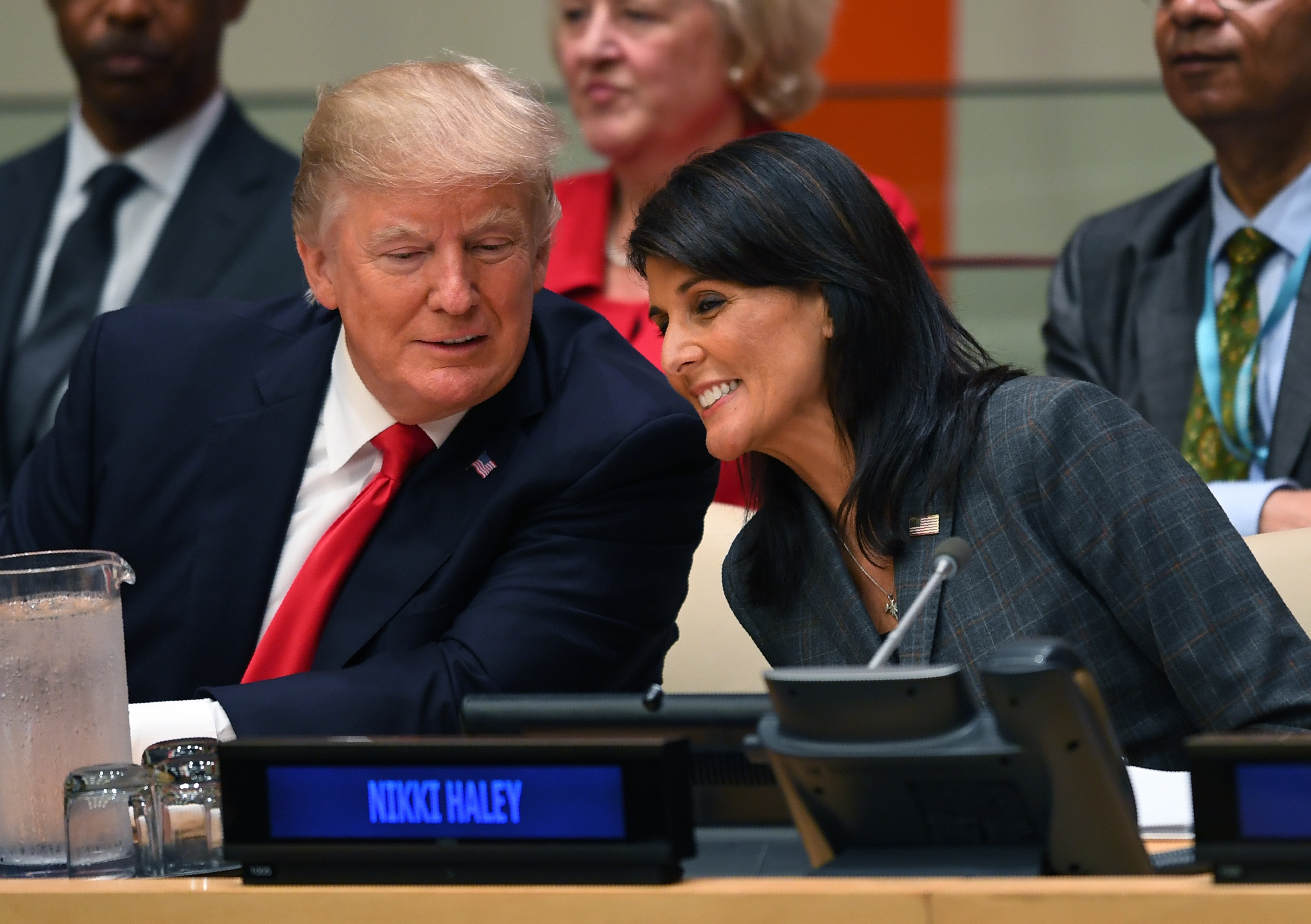 According to Haley, Iranian compliance should be looked at in a more holistic way. Among other things, the UN ambassador has raised concerns that the UN's nuclear watchdog is unable to investigate Iranian military sites, even though Iran is known to have used such sites previously for nuclear activity.
President Trump has consistently opposed the agreement, describing it as a bad deal. Under the Corker-Cardin law, the president is required to report to Congress every 90 days to recertify Iran's compliance with the deal.
When asked by reporters on Monday whether he plans to stay in the Iranian nuclear deal, Trump said, "You'll see very soon. You'll be seeing very soon."
"We're talking about it constantly. Constantly. We're talking about plans constantly."
Israel-US Relations
Netanyahu praised the state of U.S.-Israel relations, telling Trump that "under your leadership, the alliance between America and Israel has never been stronger, never been deeper. I can say this in ways that people see and in ways that they don't see. So I want to thank you for that."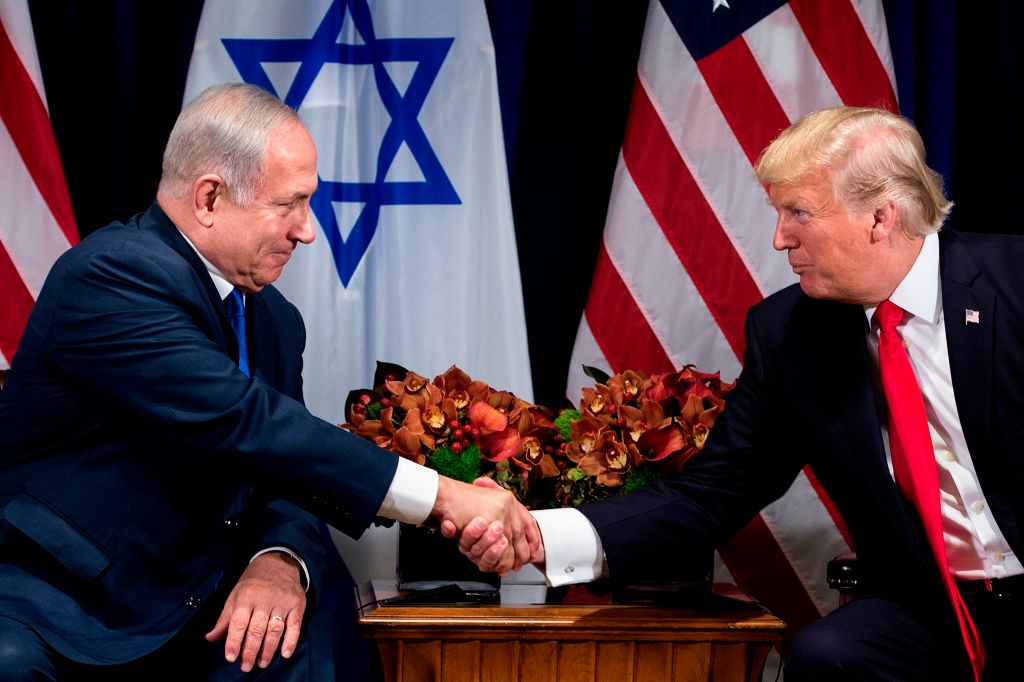 Trump visited Israel in May this year, and his son-in-law and adviser Jared Kushner has traveled there since then to begin work on a peace agreement between the Israelis and Palestinians.
"We will discuss the way we can seize the opportunity for peace between Israel and the Palestinians and between Israel and the Arab World," Netanyahu said.
Trump said about the attempt for peace, "we are giving it an absolute go," adding that "I think there's a good chance that it could happen."