In the opening event on the 2022 LPGA Tour, the Diamonds Resorts Tournament of Champions at Lake Buena Vista, Florida, Nelly Korda takes the lead after the second round with a total score of 10-under; the tournament is designated for winners of the previous year.
Rolex Rankings No. 1 Korda shot a 66 on Friday following a round of 68 on Thursday, at Lake Nona Golf and Country Club, with seven birdies and one bogey. The course actually hosted the Gainbridge Tournament last January, which Korda won in the first of four LPGA events in 2021; and also the Olympic Gold in Women's Golf.
"I kind of feel more at home here," said 23-year old Korda. "I love the golf course, love the layout. I love that it's a good challenge, the rough is pretty thick this year, too. So I kind of like to embrace those challenges."
One stroke behind tied for second are Daniel Kang and Gabby Lopez (Mexico), who are tied at 9-under. Lopez led the opening round with a 67 and won the event in 2020.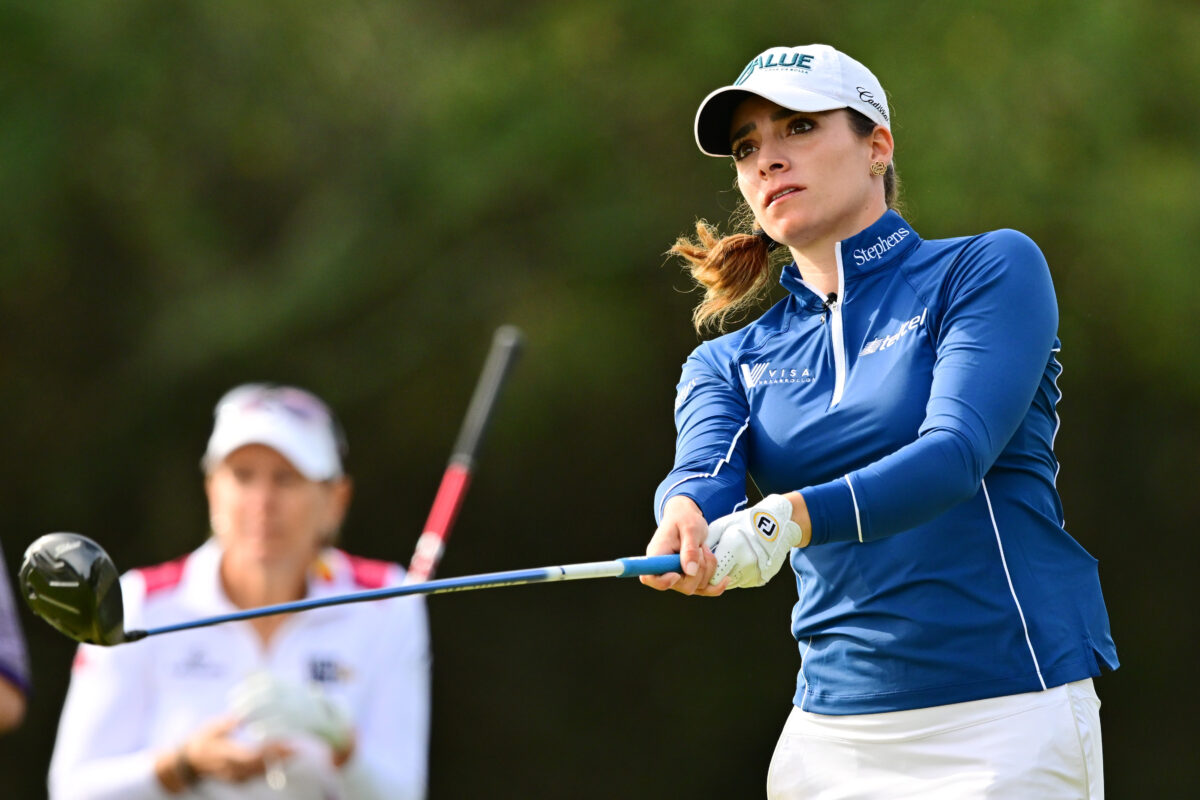 Jessica Korda, Nelly's older 28-year-old sister, is in fourth at eight-under with a round of 67 following an opening round of 69. Jessica is the defending tournament champion with a score of 24-under last year; formerly HGV Tournament of Champions.
In 2021, the Korda sisters were the first back-to-back sisters to win on the LPGA Tour since Annika Sorenstam, and Charlotta Sorenstam in 2000.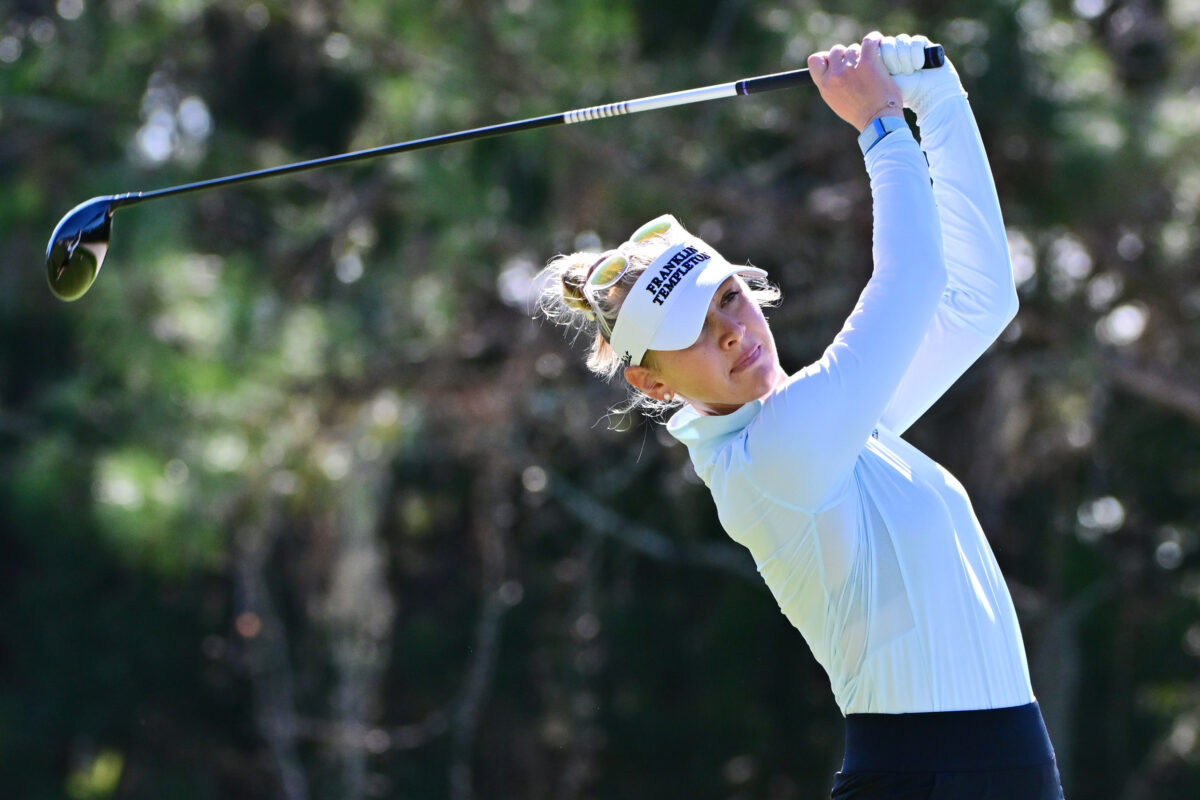 Lake Nona hosted the first Solheim Cup in 1990; where the eight-time Player of the Year, A. Sorenstam, resides and is also a member.
A. Sorenstam, considered the Greatest LPGA of All Time, is playing this year in the Celebrity Division. She is currently tied for second with former MLB pitcher Mark Mulder; they scored 68 points in the modified Stableford system.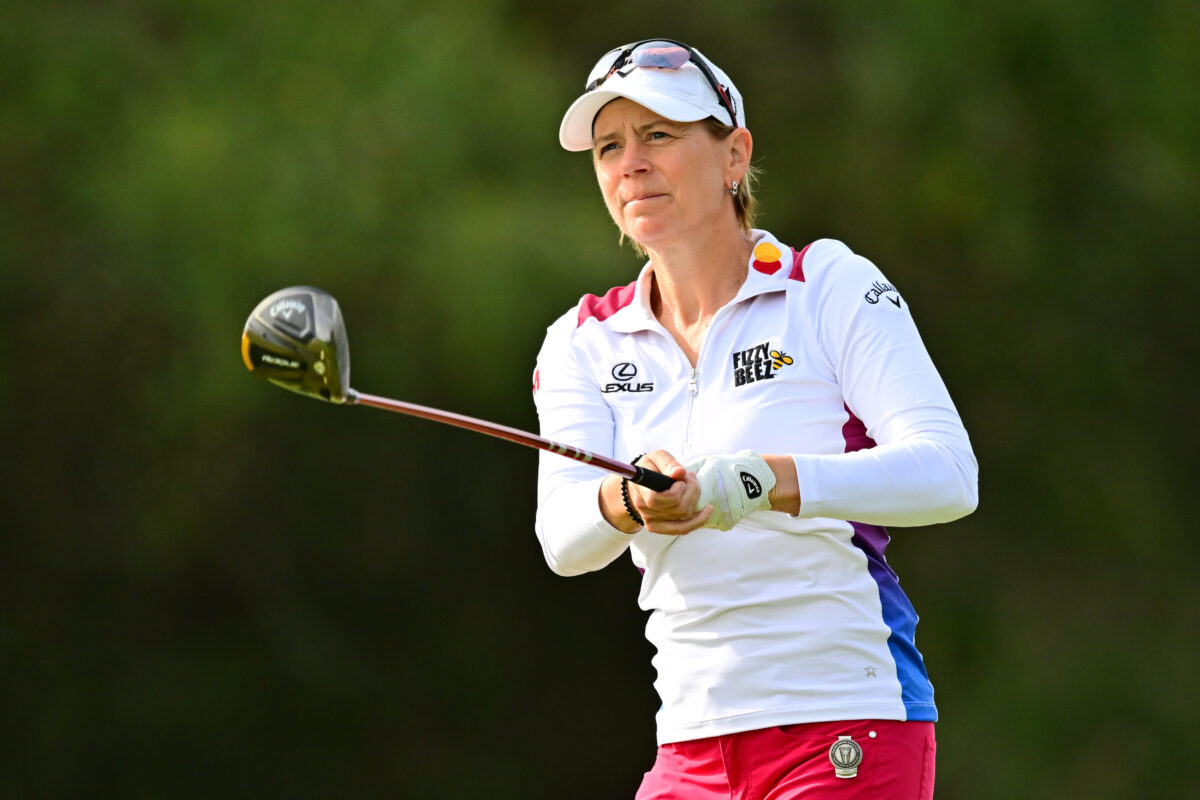 Derek Lowe, former MLB World Series Champion, leads the Celebrity leaderboard by one point and is playing alongside LPGA leader N. Korda.
"I think she gets over a bad hole, a bad shot so fast that I try to learn from that," said Lowe of Korda. "Obviously as amateurs, we give her space. She doesn't make many bogeys, but if she does happen to have a bad hole she gets over it in ten seconds. That's what all great athletes have to do."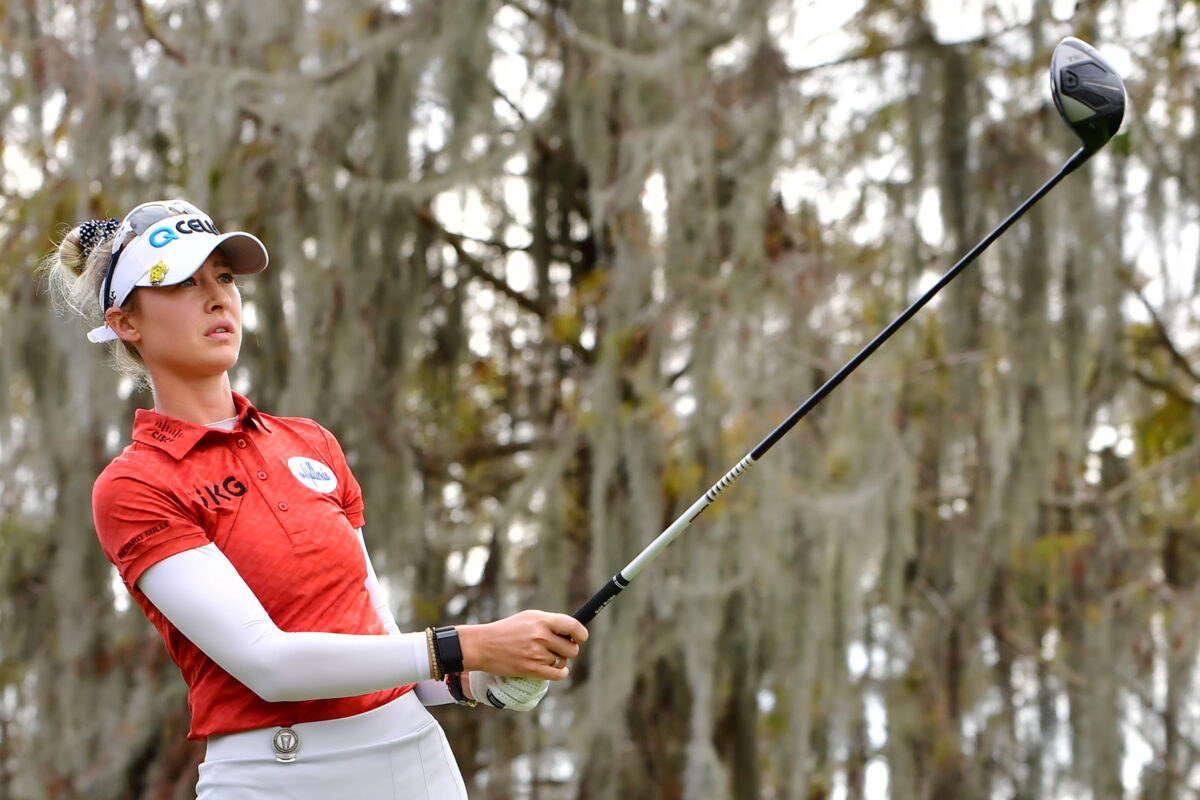 Regarding playing with celebrities in this format, N. Korda said, "It's kind of like the best of both worlds, because you can keep it light and chat with them. I kind of separate the two. It's also a lot of fun to walk down fairways and laugh nonstop."
Two players, Celine Boutier (France) and Brooke Henderson (Canada) are tied for fifth at seven-under.
Another notable is Lydia Ko, who is tied for ninth at five-under.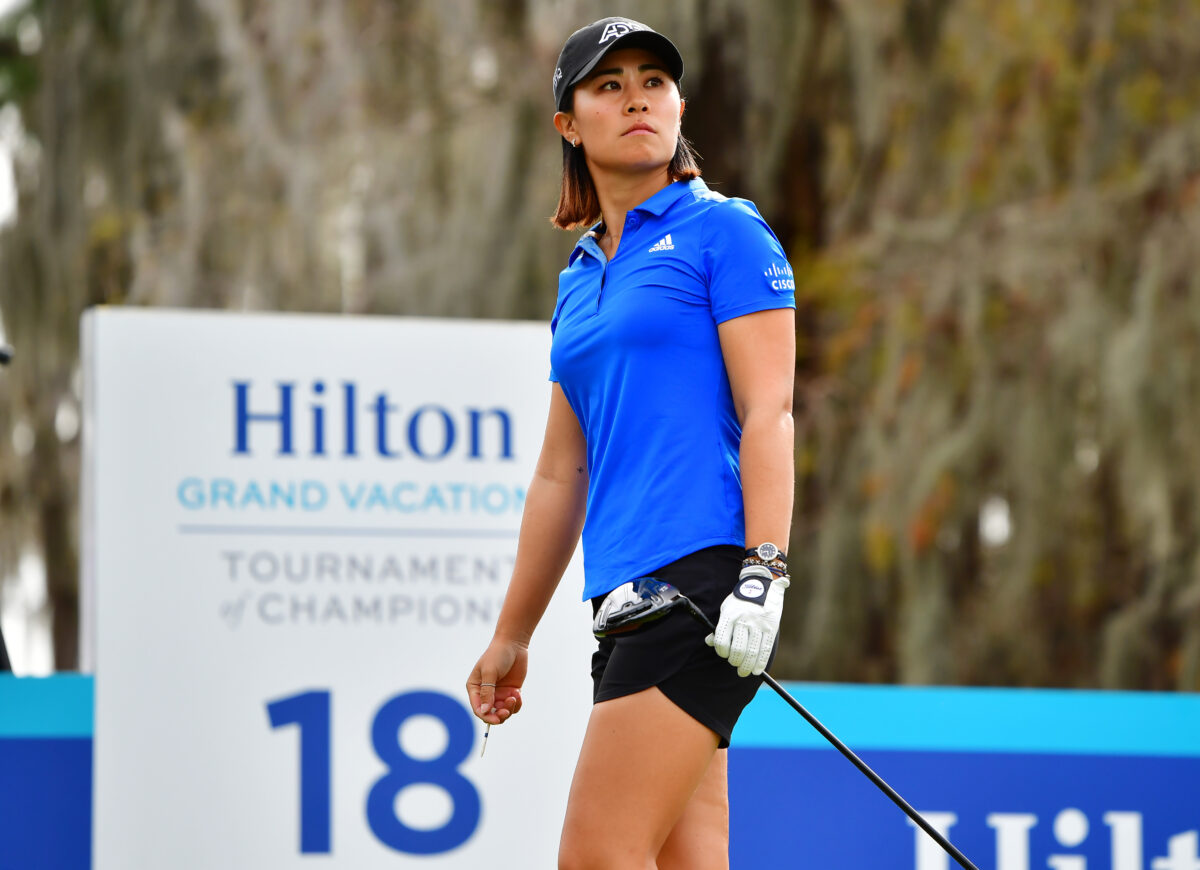 TV coverage for the remainder of the event will be on the Golf Channel from 2–3 p.m. ET, followed by NBC from 3–5 p.m. ET on Saturday; and Sunday coverage will be on the Golf Channel from Noon to–3 p.m. ET.