A beef recall that started in early October has expanded to 12 million pounds as federal officials warned that nearly 250 people have fallen ill from the possibly tainted meat.
The raw beef items, including ground beef, all came from JBS Tolleson, which is based in Arizona.
The brand names vary widely depending on where the meat was sold; a full list is available in the following link: (pdf). Brand labels can be seen in the following link: (pdf). The brand names include Kroger, Cedar River Farms, and Showcase.
The items were packed between July 26 and Sept. 7. They all bear the establishment number "EST. 267," which can be found inside the USDA mark of inspection.
The confirmed number of patients in the salmonella outbreak has risen to 246 across 26 states, including all of the western states, most of the upper Midwest, and Connecticut and Massachusetts, according to the USDA's Food Service and Inspection Service. The illnesses started between Aug. 5 and Oct. 16.
Fifty-nine people have been hospitalized but no deaths have been reported.
"Epidemiologic, laboratory, and traceback evidence indicates that ground beef produced by JBS Tolleson Inc. is a likely source of this outbreak," according to the Centers for Disease Control and Prevention.
Anyone with ground beef in the freezer should check it to make sure it's not part of the recall. In general, consumers are urged to make sure to properly cook ground beef. The only way to confirm that ground beef—be it fresh or frozen—has been cooked to kill all harmful bacteria is to use a food thermometer, which measures internal temperature in the beef.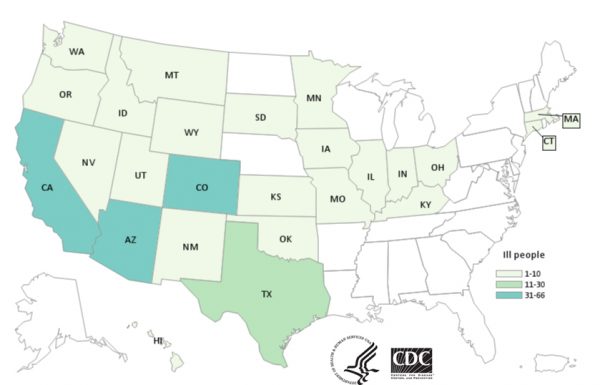 People who find the recalled beef should throw it away or return it to the store. If anyone thinks they got sick from eating tainted beef, they should contact their health care provider.
A Kentucky woman filed a lawsuit against JBS in early October, saying she'd gotten sick after using ground beef produced by the company to make meatloaf.
She was hospitalized for five days, reported the Arizona Republic.
Dana Raab of Florence, represented by law firms in Seattle and Arizona, alleged in the lawsuit that JBS was negligent, has product liability, and breached warranty.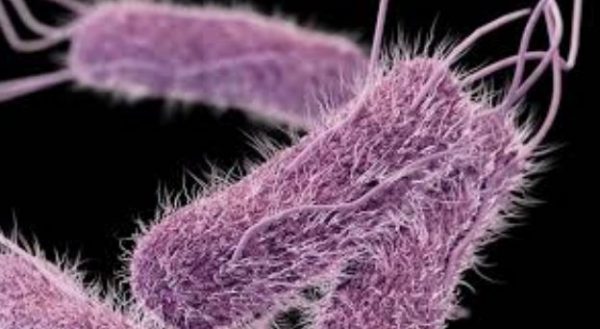 Salmonella
Salmonella can cause salmonellosis, a common bacterial foodborne illness, noted the CDC.
Symptoms include diarrhea, abdominal cramps, and fever within 12 to 72 hours after consuming a contaminated product.
Most people recover without treatment; most of those hospitalized suffer from severe diarrhea.
The illness typically lasts four to seven days.
People shouldn't consume raw or undercooked ground beef and should make sure any dishes with beef, such as meatloaf, reach 160 degrees Fahrenheit internal temperature by using a food thermometer. The meat can't be determined if it's safely cooked just by looking at it.
In addition, after handling raw beef people should wash their hands and any surfaces the raw meat came into contact with.
From NTD News