NCIS: Los Angeles Season 5 returns to CBS on Tuesday, March 25, 9:00 p.m. ET with Episode 18, "Zero Days."
In the episode, Eric Beale will get into trouble by tampering with a crime scene when he heads over to investigate the death of an old college friend who happens to have access to Russian missile codes. The college friend was killed while playing an online game with Eric.
In an interview with TV Line, actor Barrett Foa lets on that Eric gets locked up in jail and there's "bit of a hairy biker/Eric Beale sandwich" moment.
Another college friend, Ira, will suggest to Eric that he is not appreciated at NCIS in an attempt to persuade Eric to give up his NCIS job and go for the more money-making aspects of computer hacking.
Also in this episode, Nell will get close to Ira so that he will talk in an interrogation, leaving Eric jealous.
"[Nell cozying up to Ira] kind of sparks a moment where Eric is like, "Hey, wait a minute she's my girl! What are you doing with her, Mr. Fancy Pants Ira?", said Renée Felice Smith.
Things will end up well for Eric and Nell, as Nell comforts Eric after his stint in jail.

(CBS)

(CBS)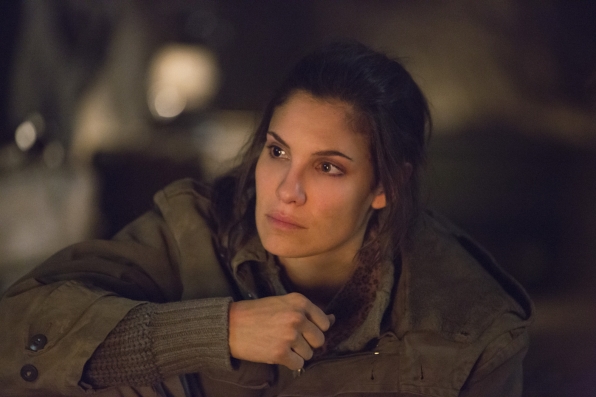 (CBS)