NBC has officially canceled "Megyn Kelly Today" amid rampant speculation about the future of her show, after her show aired reruns on Thursday and Friday.
"Megyn Kelly Today is not returning," an NBC News spokesperson said on Oct. 26. "Next week, the 9 a.m. hour will be hosted by other TODAY co-anchors."
The cancellation was ostensibly over comments Kelly made earlier in the week questioning whether blackface or whiteface is racist, but a number of other reasons have emerged or been known for a while, such as the show's mediocre ratings and Kelly's clashes with network executives.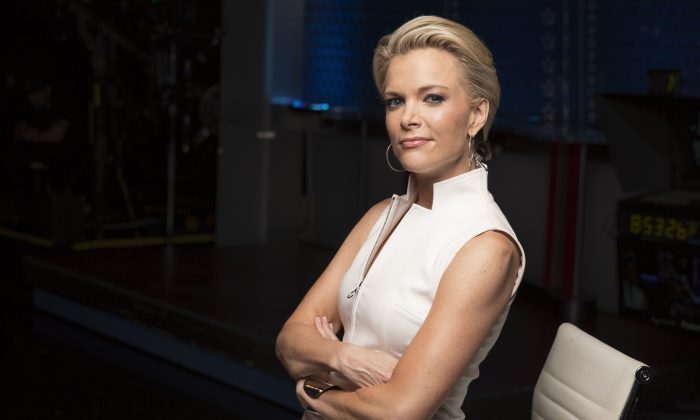 A number of reports have said Kelly will definitely leave NBC entirely but wants the remainder of her three-year contract, which owes her approximately $50 million.
In the latest report by NBC itself, sources said Kelly was still in discussions with executives about her future at the network.
A report earlier Friday on the "Today" show cited a source familiar with the situation as saying NBC News and Kelly were in talks about the anchor leaving the network and another source said it was "extremely unlikely" that she'll stay.
Kelly's lawyer Bryan Freedman was scheduled to meet with executives to negotiate an exit, though it wasn't clear when the meeting was scheduled for.
This morning, NBC News host Megyn Kelly is in talks with the network about her imminent departure, according to a source familiar with the situation. pic.twitter.com/4Ter7kP0LT

— TODAY (@TODAYshow) October 26, 2018
Background
Kelly has also not commented on her contract or possible break with NBC publicly. She last appeared on her show on the network on Oct. 24, apologizing at the top of the segment for her comments the previous day about blackface and whiteface. She said she wasn't clear on why some consider the practices racist.
In her apology, she said she listened to the criticism and has decided that the practices are racist.
"I defended the idea saying as long as it was respectful and part of a Halloween costume it seemed okay. Well, I was wrong and I am sorry," she said.
"I learned that given the history of blackface being used in awful ways by racists in this country, it is not OK for that to be part of any costume, Halloween or otherwise."
The show aired repeats on Thursday and Friday.
Kelly has reportedly expressed interest in returning to Fox News, but the network indicated to Deadline it might not welcome her back.
"We are extremely happy with our entire lineup," Fox said in a statement. The network is doing well, continually besting rivals CNN and MSNBC during the Donald Trump presidency.
From NTD.tv