NBC sat on information that directly rebutted a claim of sexual assault against Supreme Court Justice Brett Kavanaugh before publishing it this week.
Three women accused Kavanaugh, 54, of sexually assaulting them when he was in high school or college but none could provide evidence or witnesses. Damaging their claims even further, two women provided the names of people they said were at the locations of the alleged assaults but all of the witnesses denied the events described or didn't comment.
Julie Swetnick came forward with the most outrageous account, claiming Kavanaugh and other boys routinely spiked punch at 10 parties in the 1980s in the Maryland area before sexually assaulting girls who had consumed the drink. Swetnick, who was three years older than Kavanaugh at the time, later revised her claim.
A direct rebuttal of Swetnick's story from an alleged witnessed she named was obtained by NBC on Sept. 30 and only published on Oct. 26.
'No'
The female, who has not been identified, told the network that she did not witness Kavanaugh do anything. "I didn't ever think it was Brett," she said, less than 48 hours after Swetnick's attorney published a statement from her.
When asked if she ever witnessed Kavanaugh act inappropriately towards women, the woman said: "No."
In another statement sent to NBC on Oct. 4, the woman added: "It is incorrect that I saw Brett spike the punch. I didn't see anyone spike the punch…I was very clear with Michael Avenatti from day one." The next day, she texted that Swetnick's lawyer "twisted my words."
It's unclear why NBC, which allegedly killed the original #MeToo reporting, didn't report the direct rebuttal earlier and the network nor the reporters who are listed on the piece explained why it was held for nearly one month before it was published.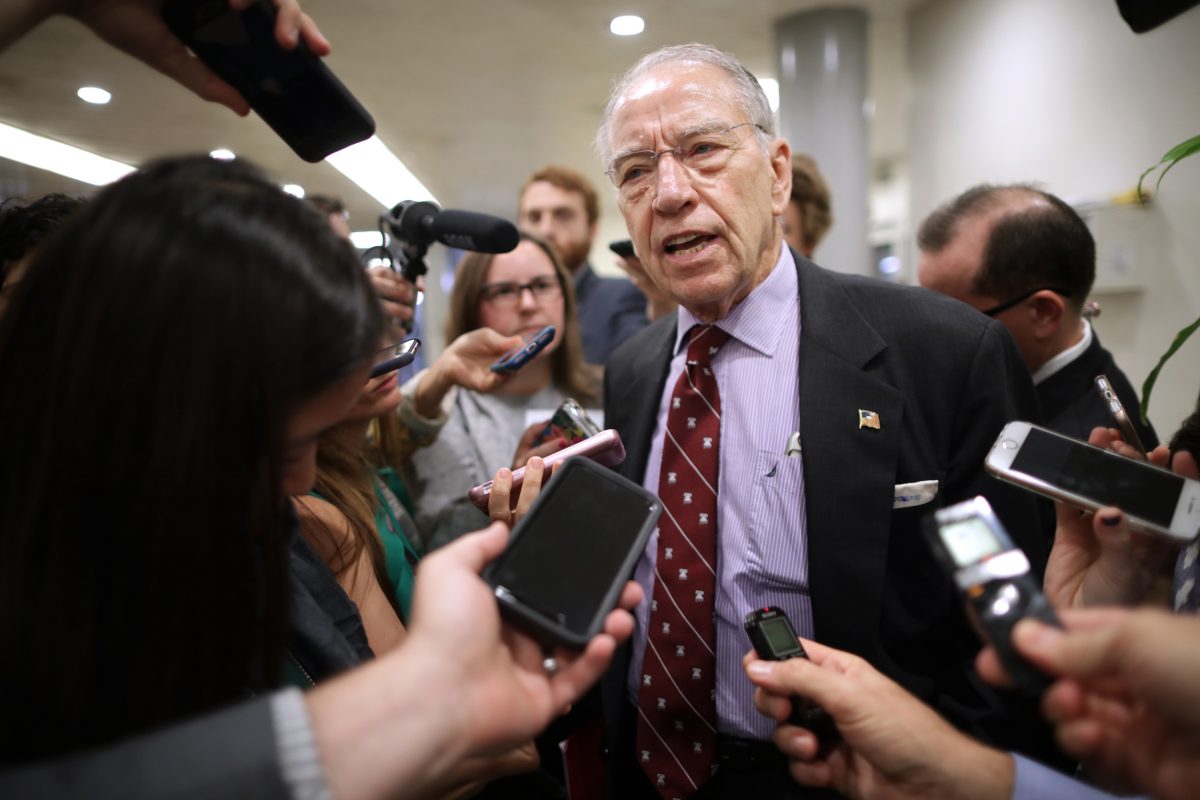 News Hook?
Critics speculated that it appeared NBC was waiting for a so-called "news hook," which was provided on Oct. 25.
That's when, based on inconsistencies with her account, Senate Judiciary Committee Chairman Chuck Grassley (R-Iowa) referred Swetnick and her attorney Michael Avenatti to Attorney General Jeff Sessions and FBI Director Christopher Wray for a criminal probe.
"When a well-meaning citizen comes forward with information relevant to the committee's work, I take it seriously," Grassley said in a statement.
"But in the heat of partisan moments, some do try to knowingly mislead the committee. That's unfair to my colleagues, the nominees and others providing information who are seeking the truth. It stifles our ability to work on legitimate lines of inquiry. It also wastes time and resources for destructive reasons."
From NTD.tv