A professor of international politics who is an expert on NATO told a UK House of Lords committee on Wednesday the military alliance's European powers need to take over the responsibility for confronting Russia so that the United States can concentrate on an increasingly belligerent China.
Mark Webber, a professor of international politics at the University of Birmingham, was asked by the chair of the International Relations and Defence Committee, Baroness Anerley, if he thought anything was missing from the recent NATO summit in Madrid.
He told the committee he found NATO's strategic concept at the summit appeared to ignore the alliance's big challenge, which was how to tackle both Russia and China.
Webber said: "NATO can't really do China. The United States can. And the point may arrive in the coming years where China returns to the priority point it has enjoyed in the last few years in the United States and then NATO is left facing Russia sans the U.S. How is it to deal with that?"
He said: "It ought to be a priority. A more Europeanised NATO looking after its core business (Russia) while the United States prioritises China and the Indo–Pacific."
Webber also criticised NATO for not having updated its maritime strategy, which would include the threat from the Russian navy.
"NATO really doesn't really have a proper maritime strategy. The current one was adopted in 2011. It has a space strategy, a cyber strategy, etc., but it has not updated its maritime strategy for over a decade," he told the committee.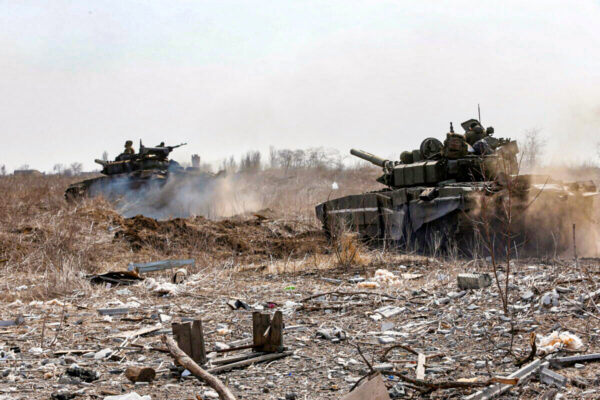 Professor Jamie Shea, who was NATO deputy assistant secretary general for emerging security challenges between 2010 and 2018, told the committee that prior to Feb. 24—when Russia invaded Ukraine—Britain had a strategy that involved having a small but very well equipped army of 73,000 which would tackle, among other things, cyber warfare and "little green men."
But he said, "What we have seen in Ukraine of course is a much more classical war with large armies, with tanks, artillery and the rest."
Other Approaches
Shea said: "So what kind of debate is NATO going to have in terms of dealing with the Russian way of warfare, which is to use artillery, to shell, to bombard, to attack civilian targets, to cause environmental hazard, to cause humanitarian crisis. Does NATO deal with that by mimicking the Russian order of battle? 'They have tanks. We need tanks. They have artillery. We need artillery.' Or does it look at another approach?"
He said it was agreed at the NATO summit that up to 300,000 troops would be put on a state of "high readiness" and Germany had announced plans to set up an armoured division of 15,000.
Shea said: "Does the UK follow that trend and say hey, we need to increase the size of the army because we need to play a role in the what is essentially going to be a land warfare operation?"
But he said the British could decide to leave that role—providing the bulk of the heavy armoured divisions which would block any Russian tank advance in the event of a European war—to the Germans, the Poles, the Romanians, and the Finns, who have just been accepted into NATO.