NASCAR driver Bubba Wallace said the rope found in his garage was a noose after an FBI investigation concluded the rope was there as early as October 2019.
"The image that I have and I have seen of what was hanging in my garage is not a garage pull," he said Tuesday night on "CNN Tonight" in his first remarks after the investigation results were announced.
"It was a noose. Whether tied in 2019, or whatever, it was a noose."
An image of the rope in 2019 in the same garage at Talladega Superspeedway in Alabama was shown to viewers. It was attached to the garage door, as ropes are used to close the doors after they're opened.
At the end of the rope was a circle.
Photographs of the alleged noose found Sunday in Wallace's garage haven't been made public by the FBI or NASCAR. Pictures of the garage on Monday appear to show the pull rope cut short when compared to the rope in an adjoining garage.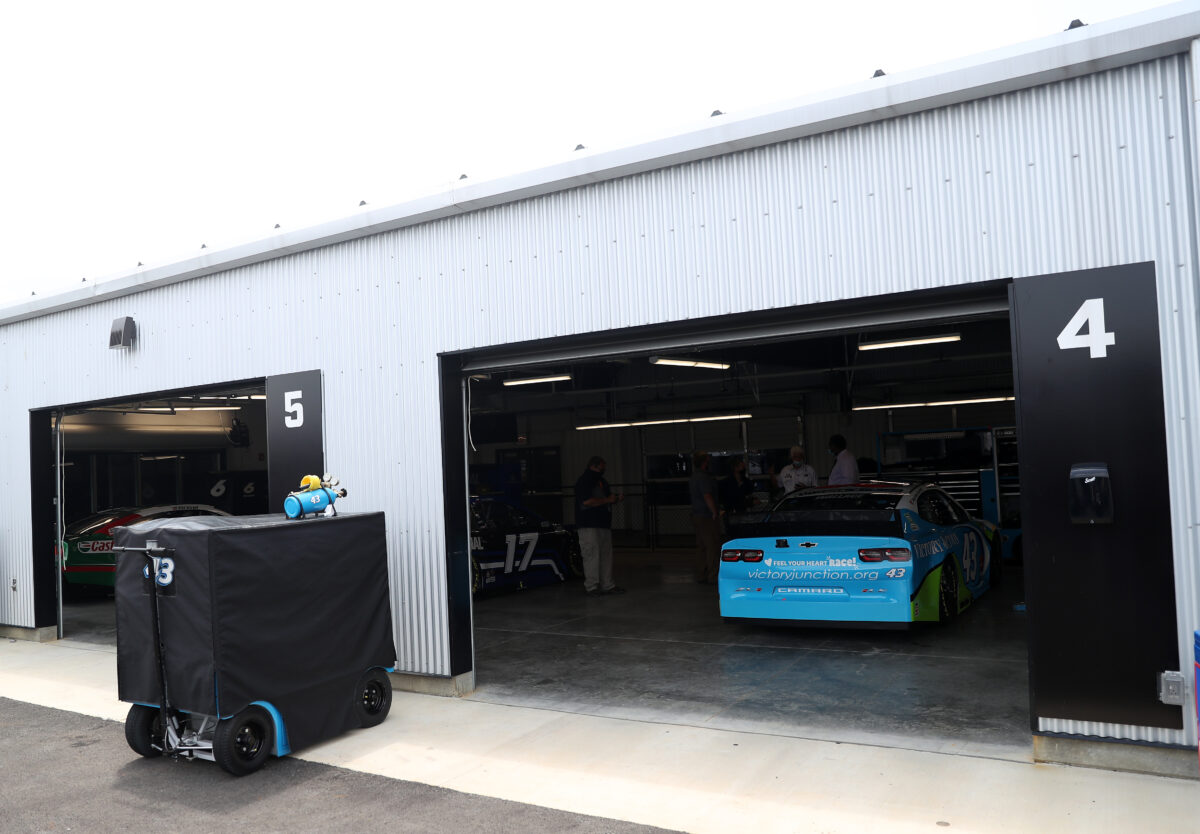 "I've been racing all my life. We've raced out of hundreds of garages that never had garage pulls like that. So people that want to call it a garage pull and put out videos and photos of knots as their evidence, go ahead. But from the evidence that we have, that I have, it's a straight up noose," Wallace said.
Freddie Kraft, a spotter for Wallace, said on social media that he personally saw pictures of the rope and shared a stock image of a hangman's knot, or a noose, in defending against accusations that the alleged noose was just a regular garage pull.
"It was a noose," he told one user. "Garage door was tied in a hangman's knot. Look it up."
The FBI and U.S. Attorney for the Northern District of Alabama concluded the rope was placed in the garage last year but still described the rope as a noose.
Wood Brothers Racing, which had the garage in the fall of 2019, said one of their employees alerted them that he recalled seeing "a tied handle in the garage pull-down rope from last fall." Richard Petty Motorsports, which first raised an alarm over the rope, said in a statement that team members "discovered a rope tied in the fashion of a noose."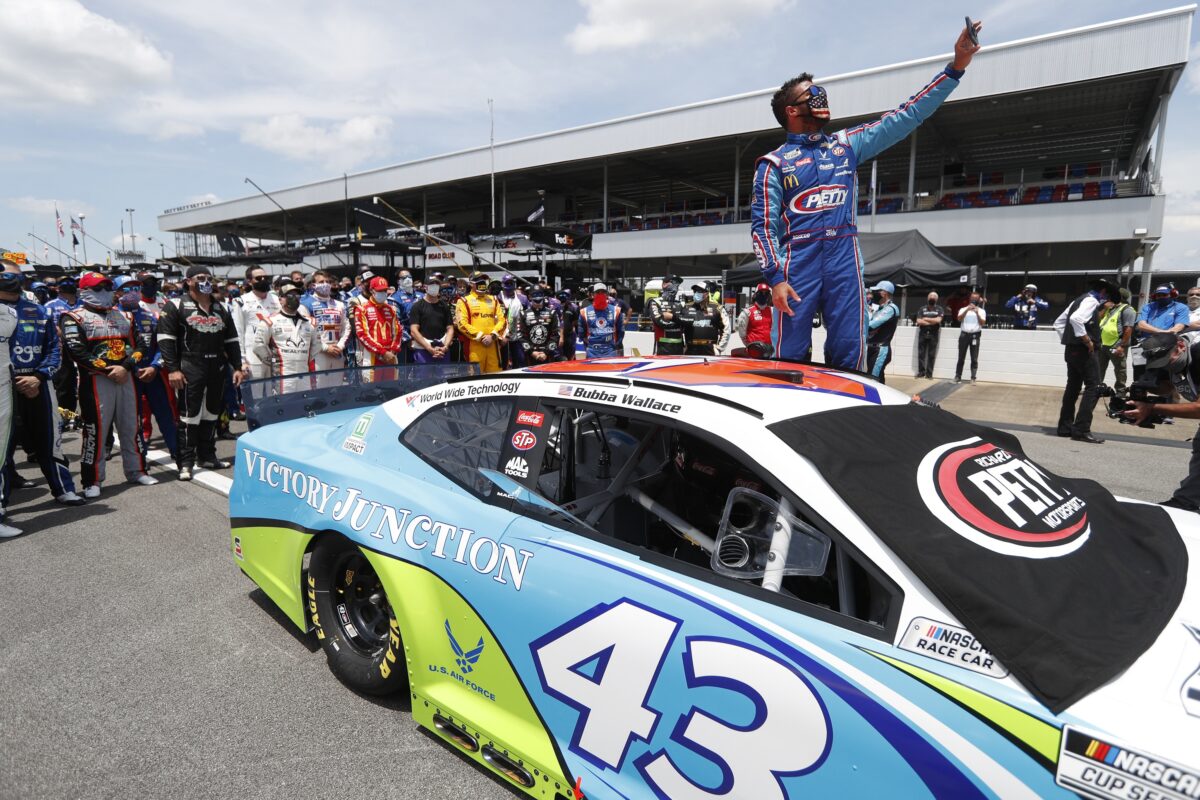 And NASCAR said in a statement that the rope was used to pull the garage door down but was "fashioned like a noose."
NASCAR President Steve Phelps told reporters in a teleconference Tuesday night that the result of the FBI probe "is the best result we could hope for."
"It was disturbing to hear that it was thought that one of our own had committed this heinous act. It is fantastic to hear from the FBI definitively that there was not a hate crime," he said.
But presented with the same situation, officials would do the same thing, he added.
Wallace described himself as "mad," adding: "People were trying to test my character and the person I am. They're not stealing that from me but they're trying to test that." He said he wouldn't let allegations of the incident being a hoax "break me or tear me down."
In a statement released Wednesday, Wallace said he was relieved that the investigation "revealed that this wasn't what we feared it was."
After thanking his team, NASCAR, and the FBI, he said he was embarrassed.
"I think we'll gladly take a little embarrassment over what the alternatives could have been," he said. "Make no mistake, though some will try, this should not detract from the show of unity we had on Monday, and the progress we've made as a sport to be a more welcoming environment for all."