House Speaker Nancy Pelosi (D-Calif.) visited protesters outside the U.S. Capitol in Washington on Wednesday, ignoring CCP virus rules.
Pelosi, wearing a mask and a light blue suit and accompanied by security, greeted some protesters and stopped to pose for pictures.
Pelosi received applause for her appearance but some protesters challenged her motivation for appearing. Jizelle Hudgens, a college student, told CNN, "She's not here for the right reasons." Another protester alleged the top Democrat was only present for publicity.
A third, though, told the outlet that Pelosi was "showing solidarity, trying to lend her support, encouragement to the crowd."
Pelosi told a CNN reporter on the scene that she supported Minnesota Attorney General Keith Ellison, a former Democratic U.S. representative, upgrading the murder charge against former Minneapolis police officer Derek Chauvin.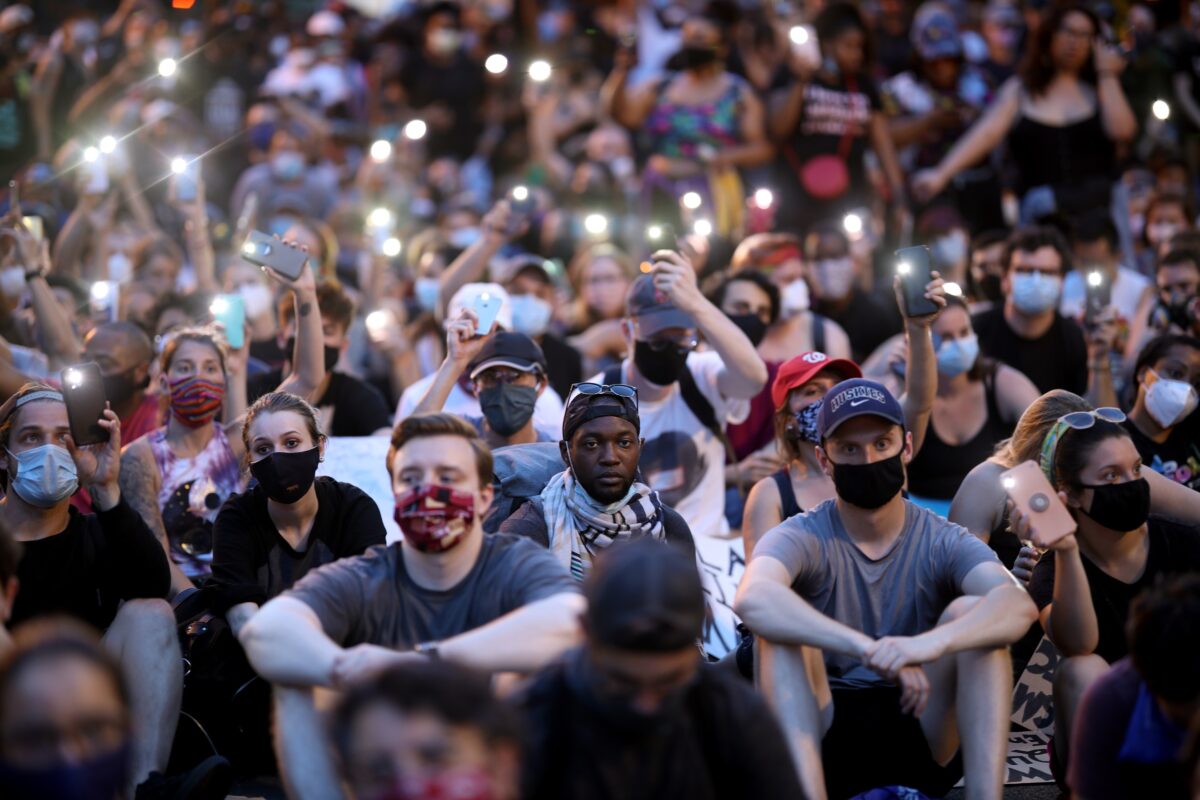 George Floyd, an unarmed black man, died on Memorial Day after Chauvin knelt on his neck. Autopsies said Floyd died from being deprived of oxygen while in police custody.
Ellison also charged the other three officers who were involved in Floyd's arrest.
Floyd's death sparked protests and riots across the nation, which continue over a week later.
Pelosi said on MSNBC's "Morning Joe" earlier Wednesday that her daughter, Alexandra, who she described as a filmmaker journalist, was at the protest in Washington near the White House Monday night when officers fired smoke canisters and pepper balls—not tear gas, according to officials—to disperse the crowd, which had begun hurling projectiles at officers.
"These people were demonstrating peacefully and, all of a sudden, this barrage of security came through, using clubs to beat people and these explosive—little bullets that explode into stuff that burns your eyes," Pelosi said.
"Maybe they didn't have tear gas, I don't know, but they had the elements of it for peaceful demonstrators to make way, make way for the president to walk through. What is this, a banana republic?"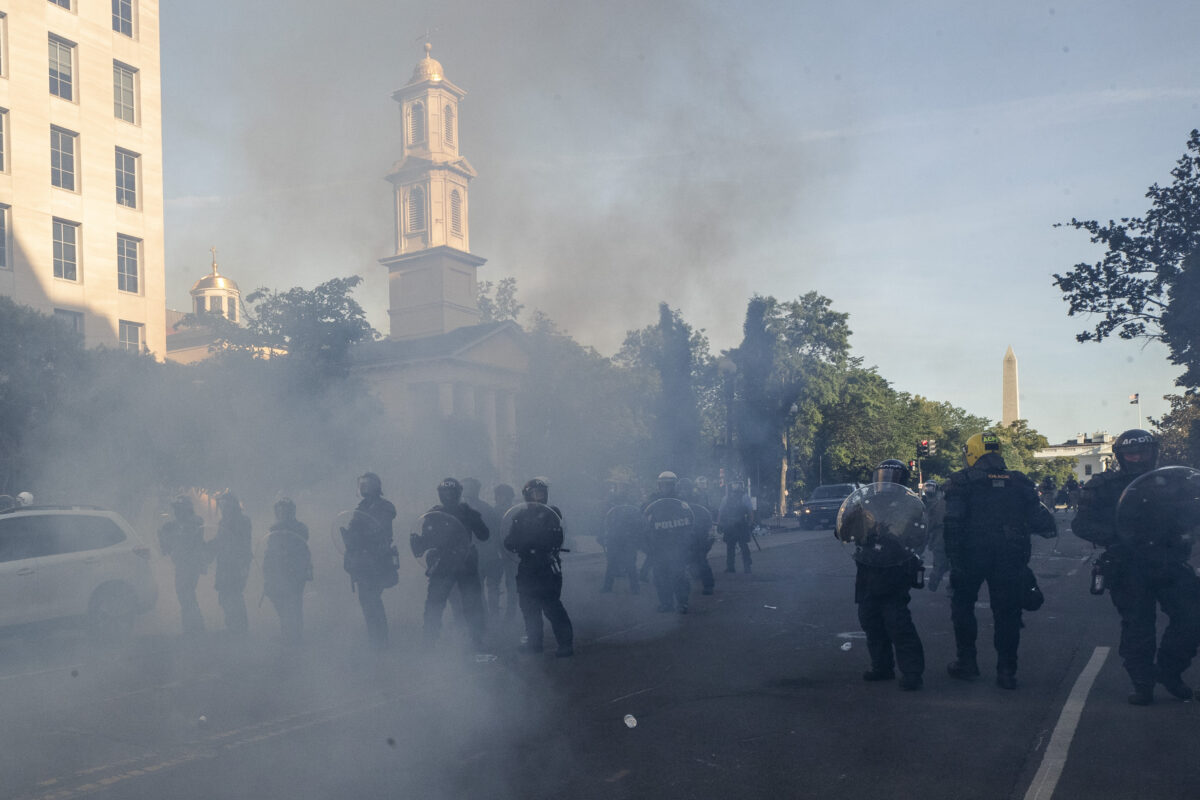 President Donald Trump, a Republican, walked from the White House through the area where the protesters had been to St. John's Church to survey damage inflicted previously by rioters.
Pelosi said it's "heartwarming" to see the number of protesters, calling it a "pivotal moment … where people see real opportunity."
"I see every crisis, every challenge as an opportunity. An opportunity now to address some of those grievances. And what is interesting about those crowds is they're largely white. I think that that—well, my district, we have such beautiful diversity, every gathering is beautifully diverse. But, across the country, it's bringing people together, community with unity. And hopefully that gives us a stronger chance in the United States Senate to get some of this legislation passed and sent on to the president," she added later.
Other lawmakers have recently visited with protesters in Washington, including Sens. Kamala Harris (D-Calif.) and Elizabeth Warren (D-Mass.).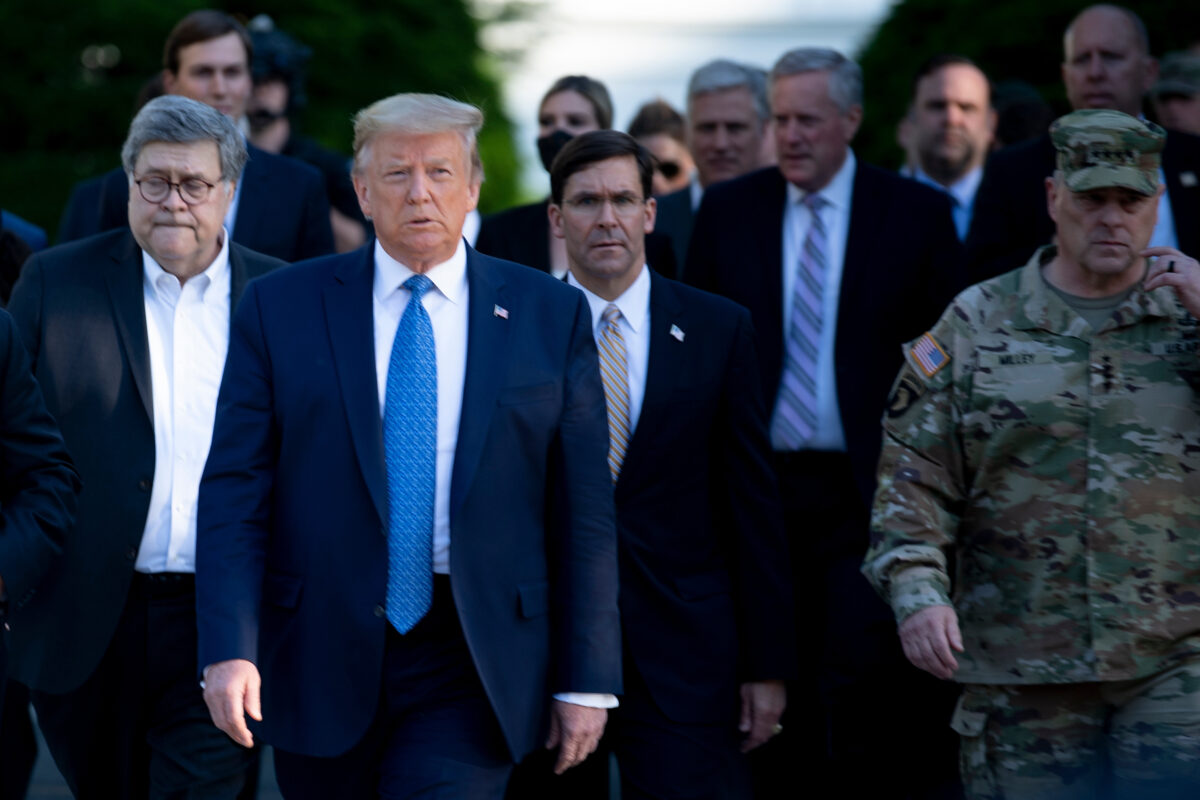 The protesters have been violating COVID-19-pandemic-fueled mandates in many areas, including Washington.
Under Democratic Mayor Muriel Bowser's rules, public events are capped at 10 people, and those events can only take place if social distancing, or maintaining 6 feet of distance from non-household members, takes place.
Thousands of protesters have gathered, often in close quarters, but the pandemic rules haven't been applied.
Health experts say the protests could lead to a spike in cases of COVID-19, the new disease caused by the CCP (Chinese Communist Party) virus.
Pelosi said she was concerned about that possibility. "I am indeed concerned about that because it is true that wearing a mask and social distancing are very important to stopping the spread. It is frightening, actually," she said.