Sean Milliken, who appeared on reality TV show "My 600-lb. Life," died at age 29, according to reports.
TMZ and People magazine reported on his death on Feb. 19.
His father, Matt, announced his death on Facebook, saying he died on Feb. 18 due to complications from an infection.
Sean Milliken, who starred on TLC's "My 600-lb Life," has passed away. R.I.P.

由 TMZ 发布于 2019年2月19日周二
"Sunday he was having problems with his breathing, they were able to resuscitate him and a short time later his heart stopped," he wrote, according to TMZ.
Milliken reached a weight of 900 pounds and was on the show for one episode.
TLC released a statement, saying, "TLC is saddened to share that Sean Milliken has passed away, TLC expresses its deepest sympathies to Sean's friends and family at this difficult time," according to Fox News.
Sean Millikan, the subject of an episode of TLC's reality series 'My 600-Lb. Life', died February 17 in Texas https://t.co/YHRVAko288

— Deadline Hollywood (@DEADLINE) February 19, 2019
Fox News reported that he died in Texas.
He became bedridden during his high school senior year after weighing 400 pounds. He suffered a leg injury.
He and his mother, Renee, moved to Houston so he could get weight loss surgery, People reported.
In an episode of the TV show, Milliken explained that he started gaining weight due to a difficult relationship with his father.
"It was scary. So I would eat. And suddenly I felt a lot better," he said. "In that moment, nothing else mattered."
"I realized it wasn't healthy for Sean to stay around his father," Renee added. "But the divorce really had a hard affect on Sean, it really bothered him."
After he dropped to 400 pounds, Milliken's mother died and struggled.
"A couple of months ago my mom went to the hospital because she wasn't feeling well, and she just kept getting worse," he stated on the show.
He said, "They said she had renal failure, and she didn't make it. She passed away a couple weeks ago and I'm devastated, and I don't know what to do now because my mom was everything to me."
Milliken is the third person to appear on "My 600-lb. Life" to die in the past six months.
"My 600-lb. Life" highlights the personal stories of individuals who want to overcome crippling obesity and live better. It's currently in its seventh season.
Milliken's friend and former neighbor, Ashley Boone, said he was fine before he got sick.
"Sean was a good man and life isn't always as it seems on a television screen," she said, Fox News reported.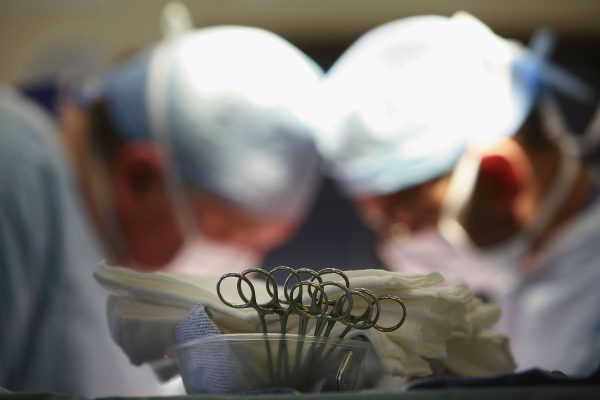 Risk of Cancer
Other than other health problems, a recent study found that obesity at a young age can increase the risk of cancer later.
The American Academy of Family Physicians (AAFP) reported that "being overweight or obese has been linked to an increased risk of more than a dozen types of cancer."
"The meta-analysis showed that each 5 kg/m2 increase in body weight at a young age was associated with significantly increased risks of each type of cancer. Overall cancer risk increases ranged from 12 percent for thyroid cancer to 88 percent for esophageal adenocarcinoma," said a release from the AAFP.
It added: "The authors also noted that obesity and cancer share several contributing factors, such as poor diet and lack of physical activity, and that obesity is a risk factor for the onset of a variety of diseases that also contribute to the development of cancer. Given that evidence, the authors stressed the importance of early intervention to prevent patients from becoming obese while they are young."
The researchers said that "higher levels of overweight and obesity at a younger age increase the risks of developing several different types of cancer later in life."
Prevention is necessary, they concluded.