A serial child abuser who punched and threw his infant daughter against a wall in September 1991, leaving her severely disabled for the rest of her 22 years of life, pled guilty to second-degree murder in Rutherford County, Tennessee on Friday.
Anthony Shannon Lane, 44, had been serving his second child abuse conviction when he was given a rare "delayed death" first-degree murder charge in 2014 for the death of Amanda Michelle Lane-Woodall. An autopsy confirmed her death was a homicide caused by her traumatic brain injuries.
This week Lane's defense team proposed a second-degree murder plea with 20 years in prison and no trial.
Amanda's adopted mother Nancy Woodall, 63, said she agreed to the plea because it's a guaranteed murder conviction.
"We're going to go ahead and take the second-degree plea and have some closure after all these years," she said during a phone interview Thursday evening.
Amanda died on August 30th, 2013. Due to her injuries at just four weeks of age, she developed cerebral palsy and diabetes, while throughout her life she couldn't see, talk, sit up, walk, roll over, reposition herself, grasp an object, or swallow. She was fed through a tube in her stomach.
"We did everything for her," said Woodall.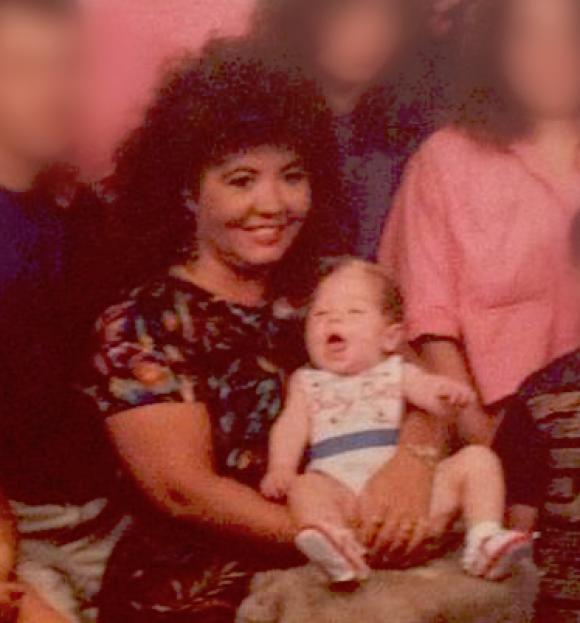 Lane was given 10 years in 1992 for abusing his daughter, and after he was released, he was soon charged and sentenced to 25 years in prison for abusing his one-year-old son Ryan.
At 17 years old, Ryan has similar disabilities as his sister, said Woodall. He and his adopted parents had visited Amanda, and he was there by her side when she took her last breaths.
Amanda arrived from the hospital to Woodall's home on Christmas Eve in 1991. She had been born a healthy, normal baby girl, but after her attack, the doctors and social workers expected the worst.
"They asked me if I would take this little baby. 'But don't get too close to her, because she's going to die. We just need a place to leave her until the holidays are over,'" said Woodall.
Woodall agreed, but on one condition: She would be able to keep the little girl forever. And she never regretted it.
"Oh my gosh, was she ever precious," she said.
Amanda lived much longer than was predicted, said Woodall. The girl would wake up laughing and fall asleep laughing every day, and she had a smile in every photo. Her story also had a big impact on many people she met and other foster children that stayed at Woodall's home.
 "I have a lot of mixed emotions today," said Woodall, "But more than anything, I have a sense of relief that we saw it through, and that we got the attention that Amanda's life deserved, and we got the message out to abusers that, 'It will catch up with you.'" 
"It may be five years or ten year, or in our case 22 years, but no matter what, there's still accountability. Justice will eventually be served."