Award-winning special effects guru Greg Strause recently showed off his in-home bunker, or "safe room," where he and his wife keep survival gear next to a bullet-proof escape window.
"There's a ladder on the ceiling, so if the house were set on fire or it's too dangerous to go back into the house, we can throw out the escape ladder," Strause told The Epoch Times' "California Insider."
The scene is reminiscent of "The Day After Tomorrow" and many of the other blockbuster sci-fi thrillers he helped create. The movie executive unlocked a door made of bullet-proof, half-inch-thick armored steel panels, revealing the armored window that opens to the street.
Strause and his wife built the bunker inside their beachside house in Marina del Rey, California, about four years ago, after they watched crime in the Los Angeles area and their neighborhood begin to escalate.

"We're at the point where it's dangerous to walk out at night," he said. "You have to be careful about going to restaurants. My friends, family, and neighbors … we don't want to wear jewelry anymore. We don't wear our watches."
They're afraid of gun-toting criminals entering restaurants and mugging diners, which has happened recently in neighboring communities, Strause said.
"It's back to just full-on chaos that was probably at its heights in the late '80s and '90s."
He and his brother Colin moved to the Los Angeles area in 1995. They found success in creating visual effects for such blockbusters as "Titanic," "Avatar," "Aliens vs. Predator: Requiem," "Fantastic Four," and many other movies, music videos, and commercials.
The brothers now own Hydraulx, a Santa Monica, California-based visual effects studio, and have produced and directed several films.
Strause said he remembers when California made improvements in crime rates since the 1990s. But lately, the state has become more dangerous.
"We went from a year of not being able to go places because of fear of COVID to now where we can't go to places for fear of robbery," he said.
Los Angeles-area law enforcement alerted the public late in 2021 about a crime wave they dubbed "follow-home robberies." Several wealthy residents and celebrities in the area continue to be targeted, possibly by gang-affiliated suspects who follow victims home from upscale restaurants and shopping areas.

The entertainment industry was also rocked in December 2021 by the burglary and shooting death of Jacqueline Avant, the wife of music icon Clarence Avant, in her Beverly Hills home.
Police arrested a suspect following an unrelated burglary that took place an hour after the shooting, according to Beverly Hills police.
Strause and his wife have called police in the middle of the night as people tried to enter their security gate, and they've also dispersed a homeless camp set up along their property wall. At one point during recent construction, the couple made a citizen's arrest of a suspect Strause said entered their home through an open doorway.
"Basically, our neighborhood became a constant target, with the crazy tent encampments that grew on the boardwalk last year, which is pretty close to here," he said. "Every night, we'd have people stalking through the neighborhoods … jumping gates and getting over peoples' walls, rummaging through and stealing packages."
People have also tried to force their way through the couple's windows and into the main entry door, he said. After that, Strause installed high-resolution cameras around his property and reviews the footage every morning.
He also started making presentations to his homeowner's association. He and his neighbors approved a resolution to hire armed security guards to patrol their neighborhood every night. Then an adjacent homeowner's association also approved hiring guards.

"Even though we do have nightly security, it hasn't stopped the problem," Strause said. "These criminals are emboldened. They're not afraid of any repercussions. They're not afraid of doing time for their crimes."
California recently approved a new system that some call "no-cash bail," which allows economically disadvantaged people to be released from jail without posting bail and face lessened penalties on some crimes, including theft. The new policies are contributing to the uptick in crime, according to Strause.
"We've now gotten rid of a lot of these smart rules and policies," he said. "You're letting criminals out on the streets, and you're surprised that crime is going up?"
The latest crime statistics released in December 2021 by the Los Angeles Police Department show a marked increase in homicides, aggravated assaults, vehicle thefts, and shootings in 2021. Motor vehicle thefts were up by 53 percent since 2019, the most recent comparable year. Shootings have increased by more than 50 percent in the past two years.
At the same time, police have arrested more than 25 percent fewer suspects than in 2019.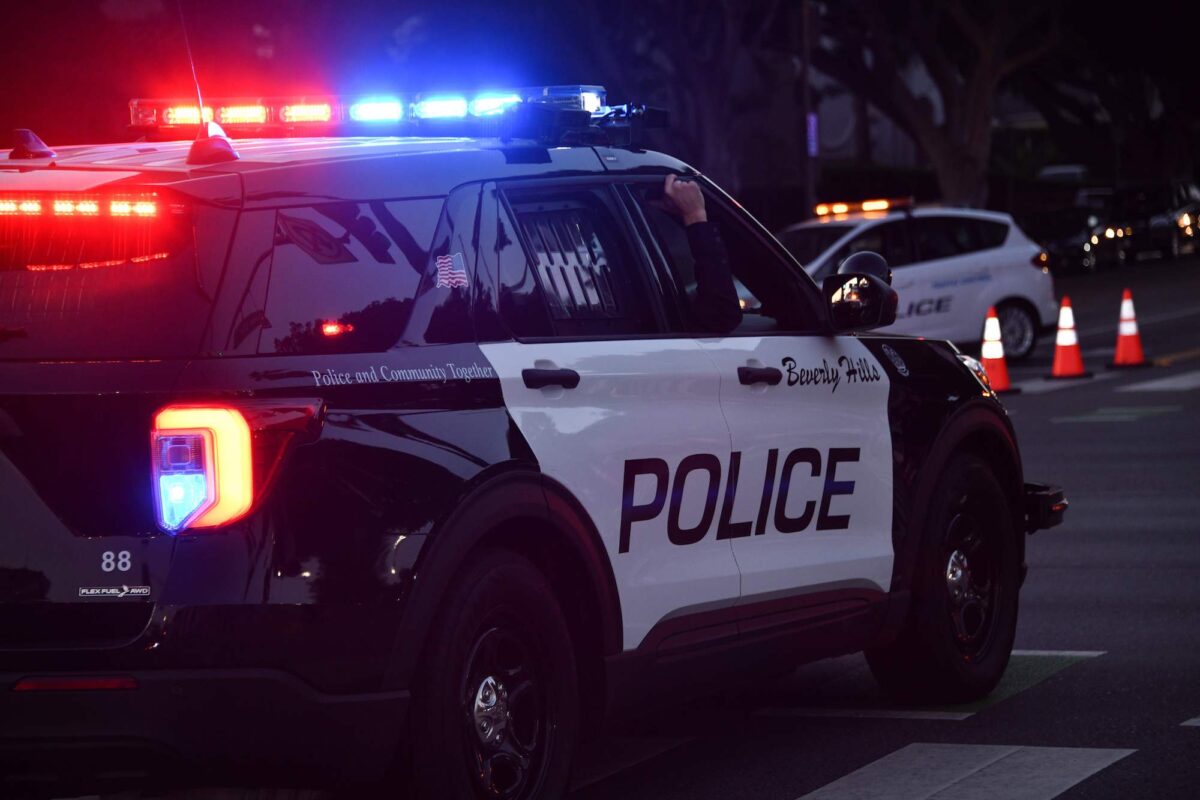 "I spoke to a security guard who protects a house up in the hills, and they have the same robbers coming back week after week," Strause said.
The couple recently had to find a way to remove a homeless camp that was set up using a construction company's cargo container alongside their property wall. People at the camp were injecting drugs, according to Straus. The couple was afraid the inhabitants would catch their home on fire while they heated the drugs, he said.
The police wouldn't respond because the camp was built in a county parking lot. Eventually, the couple contacted the builders to remove the shipping container, and the camp dispersed.
In 2021, Los Angeles Mayor Eric Garcetti and the Los Angeles City Council approved Ordinance 41.18, which prohibits homeless camps in public areas. However, the city requires a lengthy process to remove each camp, including a motion to be introduced by a district councilmember and approved by the council.
The recent crime wave has forced Strause and his wife to change their living habits, he said.
"My wife and I are much more likely to take an hour drive down to Orange County and do shopping or go to dinner down there based on it being a lot safer," he said. "We're not going to Hollywood anymore. We don't go east of [Interstate] 405 anymore. We stay by the beach and kind of hunker down. It's such a shame.
"Los Angeles was such an amazing city, and they've really made quite a mess out of it."