LANGLEY, British Columbia—Police continue to investigate what led a gunman to shoot several people at multiple locations in the City of Langley during the early hours of July 25, leaving two dead. The shooting involved "transient" victims.
Police say the motive of the gunman, identified as as 28-year old Jordan Daniel Goggin, is still unknown.
During an RCMP press conference in nearby Surrey, the chief officer of the Combined Forces Special Enforcement Unit of BC, Manny Mann, said police believe Goggin acted alone, although the Integrated Homicide Investigation Team is looking for people with connections to Goggin.
Goggin was shot dead by police in a strip mall less than two kilometres from where he is alleged to have started his shooting spree in the parking lot of Cascades Casino in Langley. The province's Independent Investigations Office will review police conduct related to the incident.
Goggin is suspected of shooting four people. Police said all have been identified, although their names have not been released. They include two men who were killed, a woman who remains critically injured in hospital, and another man who is recovering after being shot in the leg.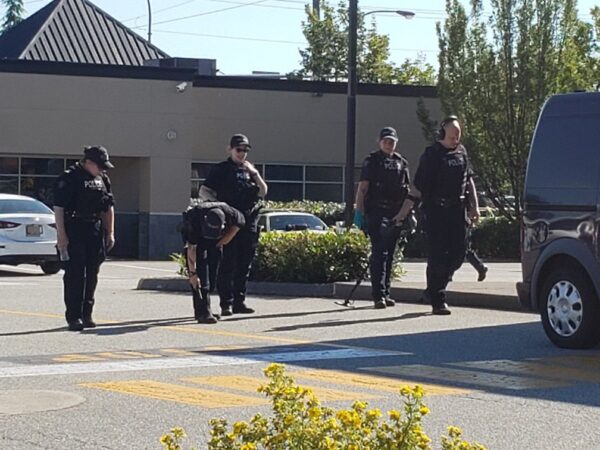 Police activated the Emergency Alert System, notifying everybody with a cellular phone in the region of an active shooter situation at 6:19 a.m. on July 25, including a description of the suspect and brief details of "transient" victims. Further notifications went out during the day until 3:32 p.m. when police determined no further threat to the community existed.
While Goggin was known to police, Mann said he did not have a history of violent crime or behaviour.
"As far as the motive is concerned, that is ongoing as we are in the preliminary stages of our investigation," he said. "Once that information is revealed, we will be able to disseminate some of that information to the community."
Concern for Safety
Chris Watt, who says he is among the homeless in the area, told The Epoch Times he's concerned for his safety, saying violent attacks have escalated in recent times.
"It was random targeting, that's what I heard last night," he said as he gathered with his homeless friends a few metres from where shots were first fired several hours earlier.
Watt says he himself was shot when he was in a Langley hotel room in a targeted shooting meant for someone else. The attack shredded part of his right leg, leaving him permanently disabled and having to use a wheelchair. He said he was also attacked with bear spray less than two weeks ago in downtown Langley, again in an unprovoked incident.
"It was brutal," he said. "The fire trucks came down and washed me down to get off all that stuff. They targeted a handicapped guy, and what for?"
Lisa, who didn't want to provide her last name, is battling addiction and is a mainstay outside the casino. She said she's sad for the loss of the victims of the shooting.
"Any way you look at it, it is sad," she said. "I mean, we are family down here, no matter what. And a lot of us fight each other and we can rip each other off, but at the end of the day, we're all in this together."
Not everybody who is homeless is living with the same fear of being attacked.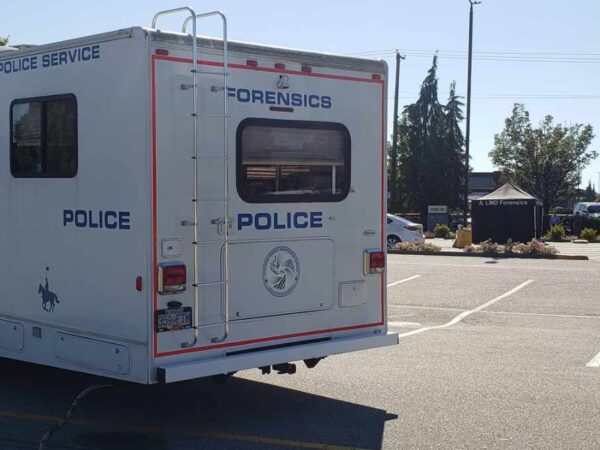 Frank Mirza migrated to Langley approximately one year ago from Calgary and has found a local shelter which he said gives him a nightly bunk to sleep in, three meals a day, showers, lockers, and other amenities he feels provide security.
"I feel safe and I've never been targeted, so I don't know why people feel unsafe," Mirza said in an interview.
"Maybe the reason could be mental illness, higher risk drugs, medication? I'm not ending up like that. Different people, different ways."
Local resident Lynn Gergens also says she feels generally safe living in the area, despite the shootings on July 25.
"It didn't make me feel any less safe, and it doesn't scare me," Gergens told The Epoch Times.
Gergens said she moved to the area five years ago and comes out into the neighbourhood almost daily, interacting with people she sees, including the homeless.
"We need to do something better for the homeless people than we are doing now, and I don't know what that is."