A 16-year-old girl from Milwaukee who went missing for over a month was allegedly lured by sex traffickers. She was reunited with her mother on June 28, after a miraculous rescue operation carried out by activists.
Armoni Chambers was first declared missing by the Milwaukee Police Department (MPD) on June 18, but her mother, who had been frantically searching for her, told The Epoch Times that Armoni left home by herself on May 17, after someone misled her.
"She was lured from home online by someone she thought was her boyfriend," her mother, Bonnie Bruno, said.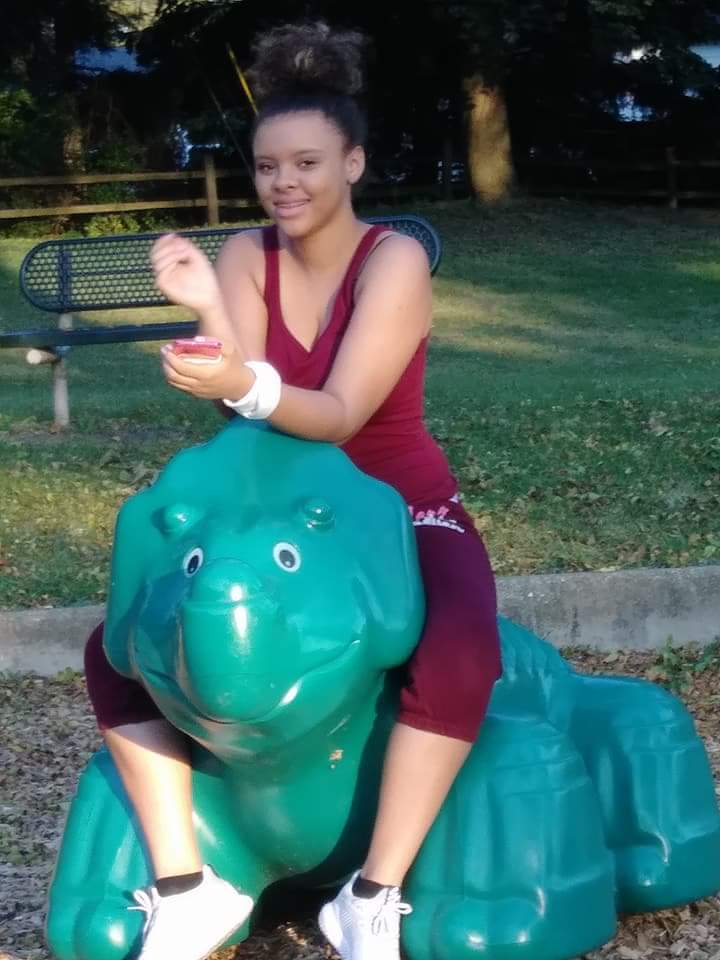 Bruno said that throughout the ordeal, she had no idea where her daughter could be.
"I didn't know if she was dead or alive, but I didn't want to give up looking for her. So I kept looking for her in Milwaukee, looking for her every day. I was passing out flyers, I would go to different areas," she said.
Headed to Chicago 
The panic-stricken mother said she called the police "numerous times," requesting that Armoni be classified as a "critical missing person" to get more airtime. A month later, on June 18, her request was granted. The search then took a turn, when Bruno received news that Armoni had been seen on a Greyhound bus heading to Chicago.
"I had gotten a tip that someone saw her on the Greyhound on June 25th. So I gave that tip to MPD, they went and got surveillance, and I was able to look at the footage and identify her," she said.
Bruno learned later that a man had done "traumatic things" to Armoni in Milwaukee before he dumped her off to some other "bad people" in Chicago.
"The person she was with, they beat her every day, sometimes twice a day," Bruno said. "She suffered severe trauma to the neck. We went to see an EMT on Monday and have to follow up again because of the severe swelling."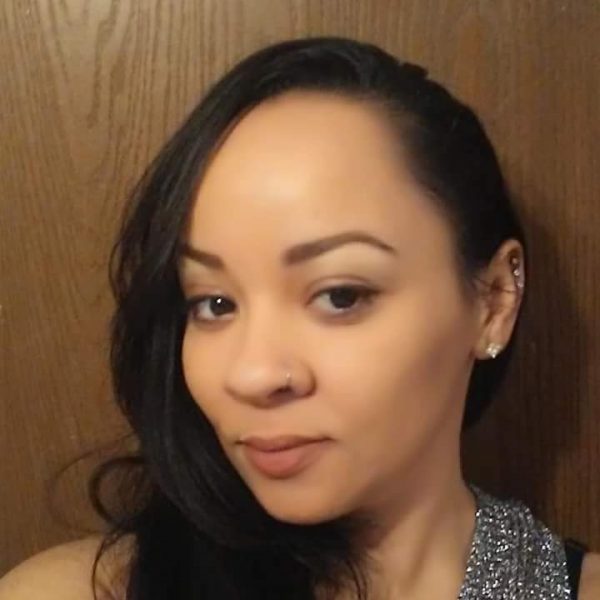 During her ordeal, Armoni had once asked to borrow a passing pedestrian's phone to call her father. But he was not available at the time.
"Her father called the number back and the pedestrian said that the girl used his phone and that she was crying at the time," Bruno said.
The father gave the pedestrian's number to Bruno, who was then able to find out from the pedestrian the address of the gas station where Armoni had used the phone.
"So I just had an address, that's all I had. I again passed out flyers. That station has a whole strip of stores, and they recognized her from the flyer," Bruno said. "That was day one."
On day two, Bruno continued to speak to people in the area. Surveillance footage from a family dollar store on the street had also captured footage of Armoni.
On the third day, someone from Chicago sent Bruno a disturbing, 23-minute-long Facebook Live video showing Armoni being beaten. That same video was also sent to the police, who tried to obtain some leads, but to no avail. It wasn't until local activists got involved that the case started progressing.
Bruno received the help of anti-trafficking activist Natorah El, who had a large following on Facebook. El was contacted by someone through Facebook who claimed to have knowledge of who was holding Armoni. It is unclear how that person had obtained the information.
"This guy already knows that my daughter was missing, but he didn't know I would follow him in Chicago," Bruno said. "So he inboxed this activist on Facebook. He and the activist talked about clearing his name, anytime he would call her it would be through Facebook or through private."
At first, the suspect, whose identity is still unknown, refused to give her daughter back. At 2 a.m. on June 28, after eight hours of negotiations, the suspect agreed to meet with El to give back Armoni. According to Bruno, they arranged to meet in public at a Subway restaurant somewhere in District 9. El had promised the suspect that she was just going to take the teenager and give her back to her mom, nothing more.
Bruno said, "The entire ride to Subway, my daughter said he was yelling and screaming at her, pointing a gun and telling her to get on Facebook Live and tell everyone he didn't know her age, basically coaching her to say certain things, and if she didn't cooperate, he was going to shoot her."
She said when they arrived at the Subway, the suspect immediately told Armoni to turn on Facebook live and clear his name.
"He had a gun on him and the activist and my daughter were both very scared," she said.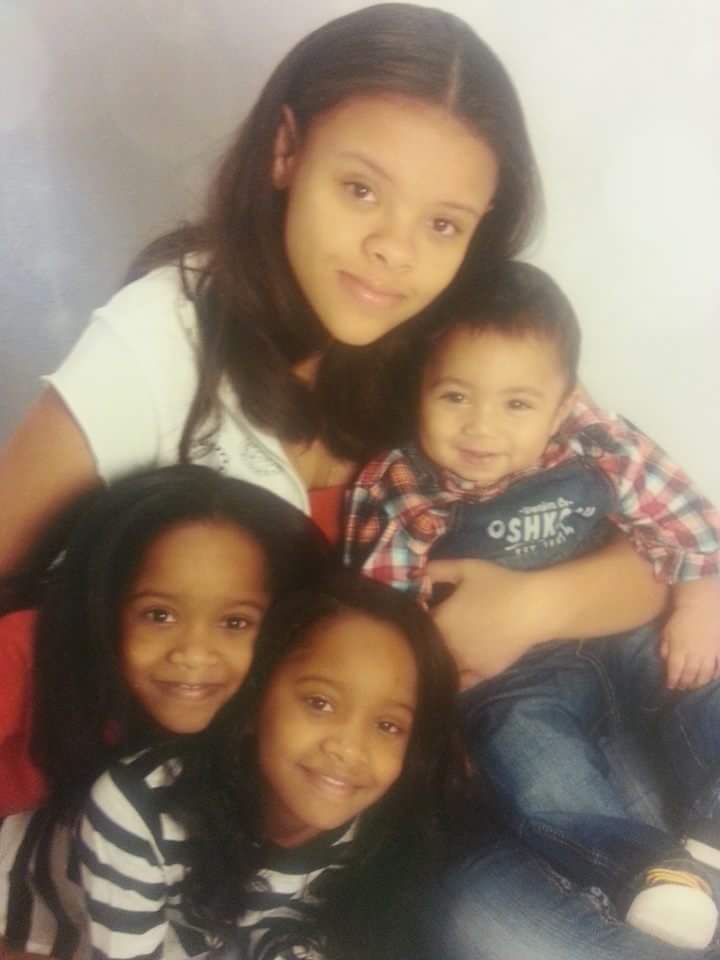 Both El and Armoni did as they were told before the suspect fled the scene. El had also contacted the police, who soon arrived and took Armoni to the hospital. Armoni's head had been shaved, and authorities said she was heavily intoxicated and under the influence of some kind of drug.
Bruno said there were other men who had assaulted Armoni during the ordeal, but the man who agreed to the meetup felt the most "ownership of her."
"There are certain things, she [Armoni] won't tell me because she's uncomfortable telling me these things," Bruno said. "I know she was sexually assaulted by this particular person as well as others. Everything was against her will."
Recently, an FBI agent specializing in sex trafficking was assigned to the investigation.
Bruno said the country needs to talk more about the issue. "I think its one of those elephants in the room that no one wants to talk about because people don't know how to even address it. It's huge, it's a big thing in Milwaukee," she said.
President Donald Trump has made tackling human-trafficking a major priority. In April, he signed into law a bill that stopped the shielding of website operators from state criminal charges or civil liability if they facilitate sex ads or prostitution. Nearly three-quarters of the cases submitted to the National Center for Missing and Exploited Children are likely related to ads posted on Backpage.com, the largest human-trafficking portal in the United States. Backpage.com was shut down by the FBI in April.
Bruno's family is now safely reunited, and Armoni is recovering at home.
"While I was looking for her, my life fell apart around me," Bruno said. "I'm just picking up the pieces of everything. Even with all this going on, I'm just overjoyed because I can look at her, I can touch her, and I can talk to her. Just the little things that people take for granted."
"Love your children every day," she said.
Chicago police have turned over the case to their Human Trafficking Unit. The Milwaukee Police Department did not immediately respond to a request for comment. A GoFundMe campaign has been launched to help cover expenses for Armoni's recovery.
Watch Next:
Former Miss World and Human Rights Advocate Testifies at Inquiry into Human Organ Trafficking Crimes
Anastasia Lin testifies to at Australian Parliamentary hearing on organ trafficking on June 8, 2018.