A mother-daughter duo jumped, perhaps literally, at the opportunity to bring the weight of justice down on James Broadway, 35, of Portage, Indiana.
It started around 8 a.m. on Thursday, Jan. 18, when the daughter stepped out of her Portage home to start her car so it would warm up, The Times of Northwest Indiana reported. She went back inside for less than five minutes to ready her children. When she stepped out again, the 2007 Chevrolet Cobalt was gone.
She reported the theft to the police and some two hours later was on her way to a grocery store with her mother. They stopped at the crossroad of Mulberry Avenue and Willowcreek Road, when a 2007 Chevrolet Cobalt pulled up beside them.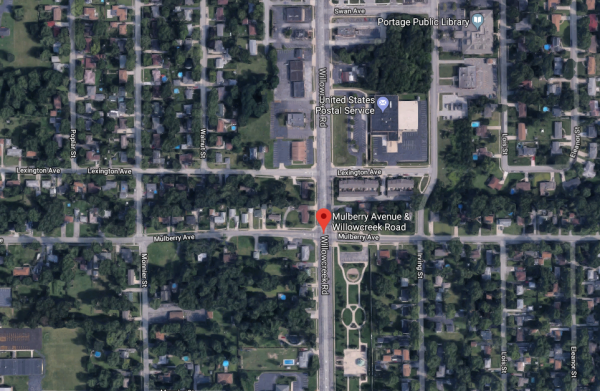 It was the stolen car, they realized.
It may have been prudent to call the police at that moment, but the women decided to apprehend the man themselves.
They jumped out of the car and started yelling at the driver of the stolen car, later identified as James Broadway. When Broadway opened the car door, the mother pulled him out of the car and both women sat on him. They then called 911 and waited for the police to arrive.
Police said Broadway refused to tell them anything. He's been charged with felony auto theft and, on Friday, he was booked into Portage County Jail.
The women got their car back.
The news of Broadway's arrest came as a surprise to John DeMoss, 27, of Hobart, Indiana. DeMoss used to play on the same bowling team with Broadway and last saw him a few months ago.
"From what I knew he was a great guy [who] cared for his friends and was always there when you needed to talk to him," DeMoss said via Facebook Messenger.
He didn't remember Broadway having any problems that would push him to break the law. "He was doing fine, had a job, and wasn't having issues that I knew of," DeMoss said.
"When I read the [Facebook] post [about Broadway's arrest], I was like, 'what the hell happened,'" he said.
Recommended Video:
Emotional Footage Shows Overjoyed Family After Being Reunited With Missing Dog