The newly released 2021 Australian census has shown that the number of homes owned with a mortgage accounts for more than a third of the country's 10.8 million private dwellings, doubling the figure from 25 years ago.
On the other hand, less than a third of the homes were owned outright, and a similar percentage of dwellings were rented.
Australia's deputy statistician Teresa Dickinson said that the percentage of homes owned either outright or with a mortgage in 2021 did not change significantly compared to 1996.
"However, the share of homes which are owned with a mortgage, rather than outright, has been growing," she told a media conference in Canberra.
"Over the last 25 years, the number of homes owned outright has increased by 10 percent, while the number owned with a mortgage has doubled."
In addition, the data indicated that most of the homes in Australia are detached, with 3.2 million having four bedrooms or more.
According to the tenant advocacy group Better Renting, there were also 2.8 million rental dwellings in 2021, an increase of around 280,000 compared to the 2016 census.
Meanwhile, the census found that the large majority of Australians still lived with their family.
More specifically, among the 23.5 million Australians living in a private dwelling, 20.1 million were in a family household, while 871,349 people lived with others as a group and 2.5 million lived alone.
Regarding people's income, of the 6.2 million Australians living in a fully-owned home, 875,176 earned $4,000 (US$2,769) or more a week. Additionally, 2.4 million people out of the 9.8 million paying off a mortgage had a similar weekly income.
Among the seven million people renting in Australia, 926,918 made between $2,000 and $2,999 a week, while 712,288 earned 4,000 or more.
However, the census data also revealed that 104,996 tenants had no income whatsoever.
Over A Quarter of Australian Mortgage Holders Experience Stress
Meanwhile, a survey by asset finance brokers Savvy found that over a quarter of Australian mortgage holders would experience mortgage stress.
Mortgage stress is a financial situation in which a homeowner or household spends more than 30% of their after-tax income to service the mortgage.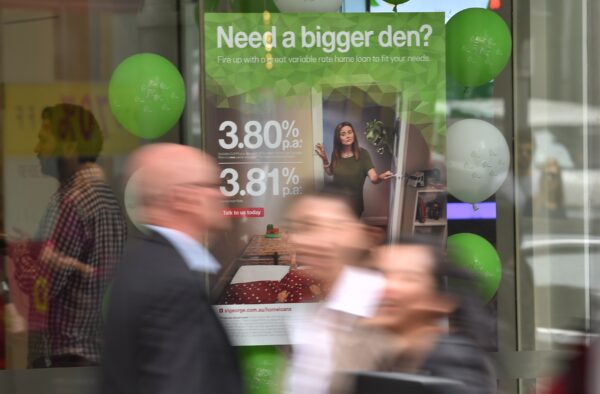 The study of 1,005 mortgagors revealed that Australians in the 25-34 and 35-44 age groups were most likely to consider mortgage repayments a major cost of living stress.
Moreover, around 44 percent of homeowners with a mortgage spent between $251 and $500 a week on repayments, while 23 percent spent between $501 and $750 and the remaining 18 percent claimed to pay over $750 every week.
In the face of interest rate hikes, 53 percent of the respondents said they would reduce other expenses, 28 percent would absorb the increases, and 26 would suffer mortgage stress.
"The COVID mortgage holidays are over, and for some families, there may not be much left in the tank when it comes to covering mortgage repayments," Bill Tsouvalas, CEO of Savvy said.