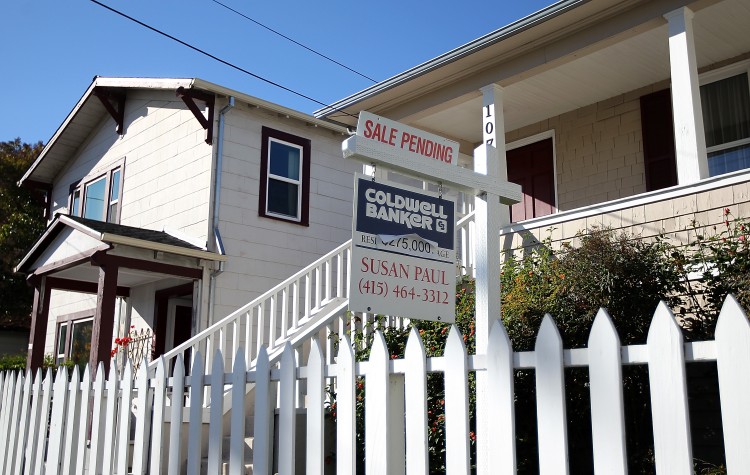 NEW YORK—The average 30-year mortgage rate rose slightly, according to mortgage finance giant Freddie Mac, but remains at historically low levels.
By all accounts, today's housing market is good for real estate buyers who qualify. Freddie Mac said on Thursday that the most recent average U.S. rate on 30-year fixed-rate mortgage loans climbed from 3.88 percent to 3.92 percent this week. While higher than the record low of 3.87 percent experienced a few weeks ago, it is still among the lowest on record.
For the 15-year fixed rate mortgage, interest rates climbed to 3.16 percent last week, from 3.13 percent in the previous week.
A main factor in the increase of mortgage rates is the U.S. economy, which is steadily on the mend. Initial jobless claims fell last week to a seasonally adjusted 351,000, the lowest level in four years, since March 2008. That news, coupled with a falling nationwide unemployment rate, has contributed to recent stock market gains and increasing bond yields.
"An upbeat employment report for February caused U.S. Treasury bond yields to increase over the week and mortgage rates followed," said Frank Nothaft, chief economist at Freddie Mac, in a statement Thursday. 
The Federal Reserve anticipates that "the unemployment rate will decline gradually toward levels that it judges to be consistent with its mandate to achieve maximum employment with stable prices and moderate long-term interest rates," he added.
While all that is well and good, economists still don't foresee any substantial recovery in the real estate market in the short term. There is still excess unsold inventory on the market, including millions of homes in foreclosure or subject to short sales.