After years of mortgage interest rates basking in the two to four percent range, the past month has witnessed a trend of slowly rising rates, with some creeping up to as high as 5.25 percent for low finance loans.
"We've been in the two's and three's for so long, and then it seemed like one day we woke up and rates were two percent higher," Linda McCoy, President of the National Association of Mortgage Bankers, told The Epoch Times. "I don't have a crystal ball, but I can tell you that the war in the Ukraine, higher oil prices, and inflation are definitely influencing those rates."
McCoy, who is also the owner of Mortgage Team 1, Inc. in Mobile, Alabama, notes that current rates seem to be hovering around 4.5 percent, while loans under $100,000 can garner higher rates of over five percent. "This time last year, no one could foresee the rates jumping much over four percent. In fact, last year I refinanced my home at just 2.25 percent," she revealed.
The higher rates may start to become a problem for people who have already sold their homes and now may not be able to afford their next home. "Some of them may have qualified for loans in the three percent range and now with the higher rates, they may no longer qualify for the original amount of the loan," she explained. "This can cause real heartache for some people."
The demand for housing is still very strong in the coastal areas around Mobile and the influx of homebuyers from the north has been blamed for driving up the prices. "People in the northern part of the country are used to paying high prices and they think they're getting a deal when they come down here—even though they're paying more than the homes were worth last year," said McCoy. Lower taxes and cost of living expenses continue to attract a lot of retirees to the area.
Meanwhile, bidding wars are not out of the norm as the seller's market continues. However, McCoy suggested potential buyers beware of rising interest rates to make sure their pre-approvals are still in line to qualify them for the ultimate cost of the home they want to purchase.
"Lower to moderate-income buyers who don't have a large amount of money to put down on a home can take advantage of government loans, which typically offer lower rates than conventional loans," McCoy added.
Recalling the early 1980s, when interest rates soared as high as 18 percent, McCoy believes today's rates are still relatively low. "That was really a different time, and I don't think anyone can even imagine that now," she indicated. "I think we may see the high fours or low fives by the end of 2022."
Irene Amato, CEO of A.S.A.P. Mortgage Corp. in New York and Florida, agrees. "I don't think we're headed to level off in the sixes or sevens—I don't see the rates going up that high," she told The Epoch Times. "We could see the mid-fives, but those are still good rates."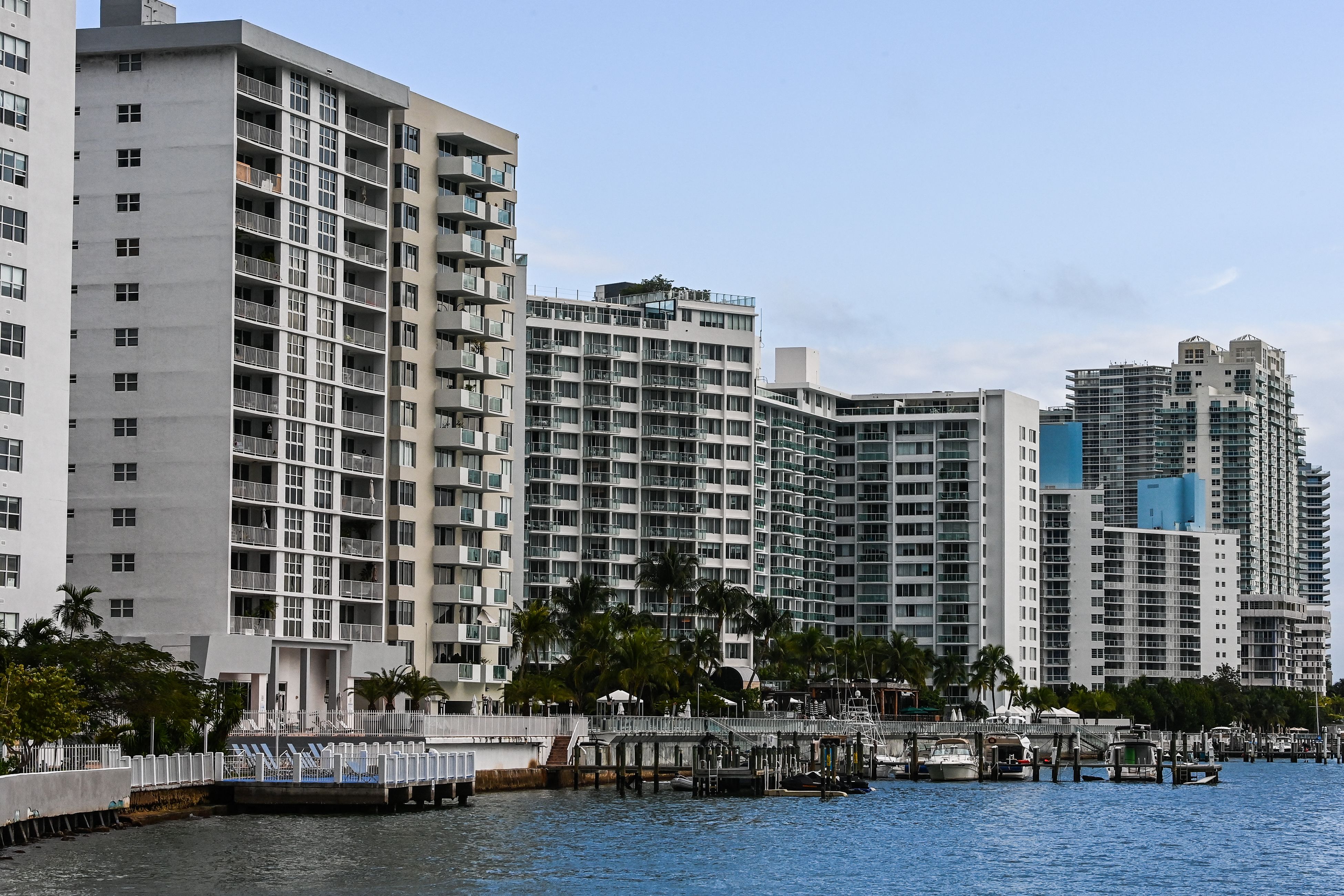 With a total of eight offices in the New York metro area and one in Fort Lauderdale, A.S.A.P. Mortgage handles loans from as low as $50,000 to as high as $6 million. "People should focus on the amount of the monthly payments. Rents continue to have hikes and the payments will likely be higher from year to year," she explained. "Even when you have a mortgage with four to five percent interest, the payments typically stay the same each year." Increases in local real estate and school taxes, of course, can result in yearly payment fluctuations.
One remedy for dealing with potentially higher mortgage interest rates is the option of paying points upfront to lower the rates and monthly costs. "Every point you pay is one percent of the loan, and each point should drop the rate on an average of a quarter of a percent," said Amato. Because of the lower interest rates over the past several years, no one was paying points. "I think people just forgot that you can lower your rate by paying the points upfront."
Amato predicts that adjustable-rate mortgages (ARMs) could also make a comeback should rates continue to increase. ARMs represent an option when rates are higher. "With an ARM, you can get a little bit of a discounted rate and then lock that in for 1, 5, or 10 years," said Amato. "After that time, the rate can adjust—either higher or lower—and refinancing is always an option."
Despite the recent rate increases, Amato's business has not slowed down. In the New York metro area, she notes, homes priced under $650,000 are "flying off the rack," and in the Miami area, even those priced at $1 million are selling quickly. "Florida is a hot market, and we see a lot of New Yorkers moving down there," she said.
Danielle Hale, Chief Economist with Realtor.com, notes that while the interest rates have climbed quite a bit since early March, the housing market has yet to see an impact. "In the short run, a lot of people are already searching for homes so they may be at the point where they want to hurry up and lock in a rate before any additional increases," she told The Epoch Times. The Realtor.com website offers a national list of properties for sale, and pairs buyers and sellers with local agents in their market.
Hale said others with limited funds may need to put their home search on hold. "Based on the national median single-family list price of $405,000, and comparing last month's rates to the current ones, homeowners would be paying close to $500 a month more in principal and interest payments," explained Hale. At this time last year, Realtor.com reported the national median single-family home price at $350,000.
Higher interest rates may also prompt potential homeowners—particularly first-time buyers—to consider lower-priced homes. "There are a lot of younger buyers who are really ready to purchase, as opposed to continuing to rent, so there still may be a lot of competition out there for those entry-level homes," added Hale.
On the other end, the rising rates could cause potential sellers to reconsider listing their homes. "Even if they plan on downsizing, the higher home prices combined with increased interest rates could translate to a monthly payment that's the same or possibly higher than what they currently have," she said.
As for rental options, Realtor.com reports rental rates are up by about 17 percent from last year, based on data from the 50 largest markets in the United States. "That can put a lot of people between a rock and a hard place," she acknowledged.