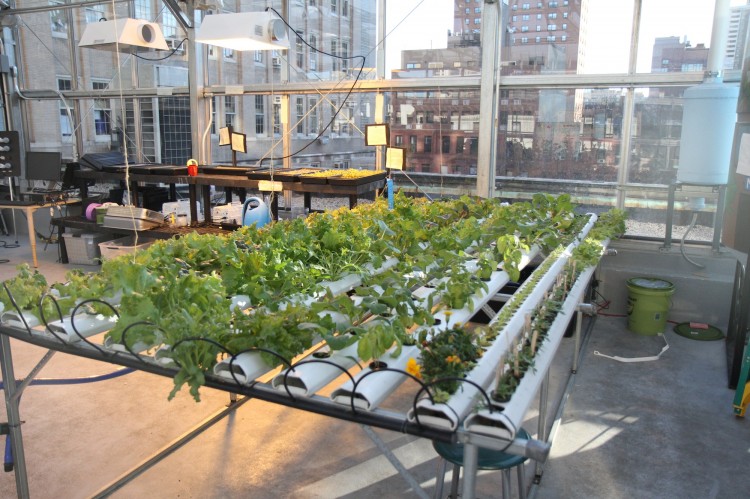 NEW YORK—Putting solar panels, a greenhouse, or a wind turbine on rooftops in the city may soon be much easier.
The City Planning Commission unanimously approved a package of zoning changes on Wednesday, which will make it easier to retrofit existing buildings for greater energy efficiency. ZoneGreen is part of a sweeping initiative, which got started in February 2010. It will now go to City Council for a final review and vote.
According to the commission, it costs New Yorkers $15 billion every year to heat and power the buildings in the city. To save money and energy, green features are encouraged, but zoning crafted 50 years ago limits choices for building owners.
For example, think of the maximum height limit as a horizontal line at 100 feet high. Even buildings under the height limit are constricted by it—a windmill on the roof would have to be less than 100 feet.
ZoneGreen proposes allowing turbines up to a maximum height of 55 feet on buildings taller than 100 feet. However, the turbine would still need to be 10 feet away from any lot line.
Near the waterfront, freestanding turbines could reach up to 85 feet. Along with the same lot line restriction, the turbine couldn't be within 10 feet of a waterfront access area.
For rooftop greenhouses, with certification from the commission chair, would be exempt from floor area and height limits. However, they could not be more than 25 feet tall, within 6 feet of a roof edge, and would have to include rainwater harvesting, a technique that prevents rainwater from spilling over the side of buildings.
The greenhouses could not be on top of any residential or mixed-use buildings where people sleep; the approved greenhouses would be for educational use or year-round food production.
"Allowing this only for buildings without sleeping accommodations avoids the temptation to improperly convert rooftop greenhouses to residential use," states the commission's website.
In 2011, when approving an amendment about greenhouses, Councilman Lew Fidler said that a scam in Brooklyn had people submitting plans for a greenhouse when they were actually building an illegal sleeping unit.
Solar panels restrictions would also be changed, allowing panels up to 4 feet on flat rooftops, and 3 feet on sloping roofs. Panels larger than 4 feet in diameter would have to be set back 6 feet from the roof's edge and not cover more than 25 percent of the roof.
"New York is already a world leader in sustainability," said Amanda Burden, city planning commissioner, in a statement. "With this expansive new initiative, we will ensure an even greener, greater New York."
The City Council has 50 days to review the proposal.