The United Workers Union (UWU) is calling for greater transparency and regulation in the early childhood education sector after it accused the industry of putting profits before children.
In a new report (pdf), released prior to a union protest in Canberra, the UWU accused early childhood education providers of receiving significant levels of government support, particularly during COVID-19, while business executives received significant salaries.
Its research into the $14 billion (US$10 billion) sector found that it is sustained through public funding, receiving $11 billion (US$7.9 billion) annually.
Five private for-profit early childhood education centre (ECEC) businesses are growing exponentially, receiving 20 percent of the industry's profits.
"Stock market investors and foreign investment funds are now key players in Australian ECEC," the report said.
UWU said this "creeping commercialisation" was happening at the cost of quality care and education for the children.
In 2020, G8 education, Australia's largest for-profit ECEC, self-reported to the Fair Work Ombudsman that it may have owed up to $60 million (US$42.8 million) in unpaid wages.
"I just wanted to apologise to all our affected team members," G8 education CEO Gary Carroll told The Australian Financial Review. "Our review has highlighted that in a number of cases, that documentation is not immediately evident."
"We now need to commence a more detailed centre-by-centre team member analysis to see if that documentation is in fact in place."
To address these issues, the union called on the federal government to require every business to publish their profit and tax paid, invest further in not-for-profit ECECs, and regulate how much profit a business can take from early education.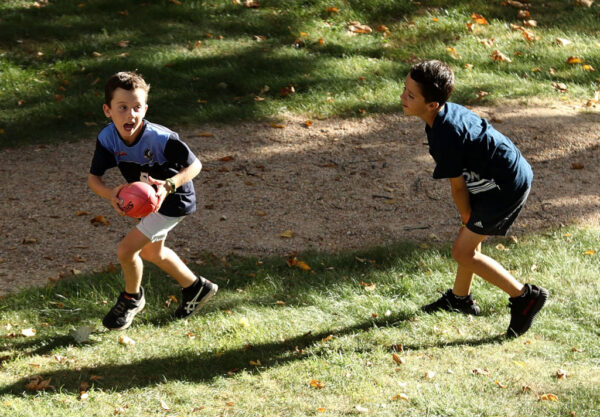 UWU Early Education Director Helen Gibbons said Australians rightly expect their tax dollars to fund a quality education.
"The early education sector desperately needs more transparency and financial regulation," Gibbons said. "For-profit services are more likely to be understaffed, to fail to meet quality standards, and to commit safety breaches."
"Private early education companies are enriching their owners and executives at the expense of the care provided to children and the wages and wellbeing of employees."
Carroll said G8 education was committed to the profession, families, and their workforce and that the executive team took a 20 percent pay reduction for half of 2020.
"We continue to offer above award and industry competitive rates, and recently increased wages for qualified early childhood teachers, those working towards their qualification and trainee educators," he told The Age, adding that G8 paid the usual corporate tax rate.