An Illinois woman is facing charges after she was caught driving down a two-lane highway with her two children on top of the car, inside an inflatable pool.
Authorities said the woman had driven to a friend's house on July 9 to inflate the pool and put her children inside of it to weigh it down, according to a Facebook post by The Dixon Police Department.
Police pulled over Jennifer A. Janus Yeager, 49, after receiving a call from a concerned person who saw the woman driving with two girls on top of the vehicle.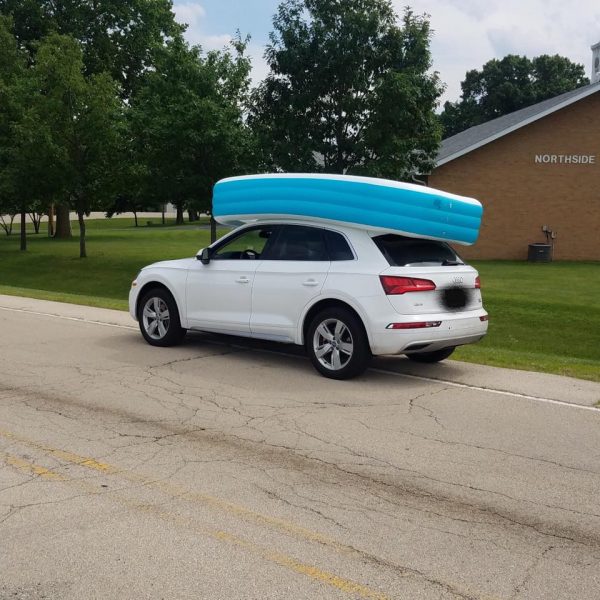 Yeager, 49, is facing two counts of Endangering the Health or Life of a Child and two counts of Reckless Conduct. She was also cited for "failure to secure a passenger of the age of 8 and under the age of 16."
She was taken to the police station, where she was processed and released on bond.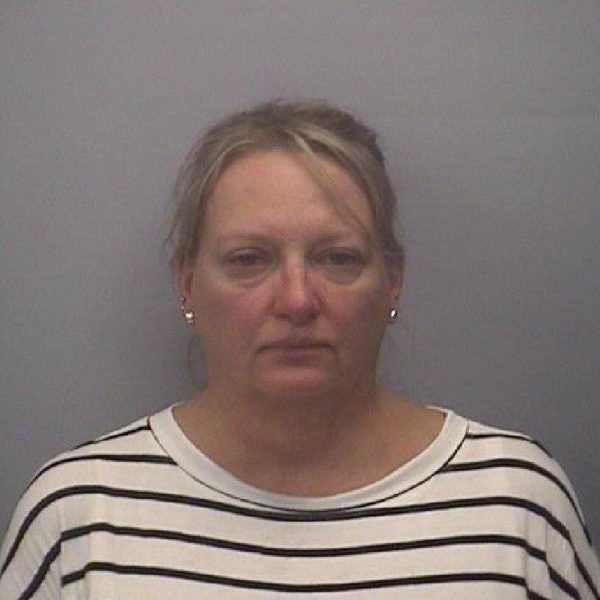 The police department's Facebook post attracted thousands of comments—not all of them serious.
"Her defense will be: 'I thought it would be okay, since I was driving in the carpool lane.'" wrote one person. 
"This is a story these kid's are going to be telling for the rest of their lives," wrote another. "And it's always going to start with…."remember the time mom got arrested for."
Other people said that her explanation didn't make much sense, and couldn't figure out why she hadn't borrowed her friend's compressor or used the one in the trunk of her car.
"You drive an Audi but can't afford either an air pump or bungees," wrote one person.
A few people suggested that the police were wasting their time with a minor issue—but many others disagreed.
"15 years ago or so this would not have been a problem AT ALL," wrote one person.
Another wrote: " This might fly in the 70s, cos we did similar things,…. but not now. What was she thinking?" 
Woman Arrested for Driving a Toy Truck
In another strange traffic stop last month, officers pulled a woman after they caught her driving through the outskirts of a rural South Carolina town in an electric toy truck.
She was charged with public intoxication.
Megan Holman, 25, was inside the silver Power Wheels truck, complete with chrome wheels, as she drove it down Playground Road in the town of Walhalla on June 10, according to the Tribune.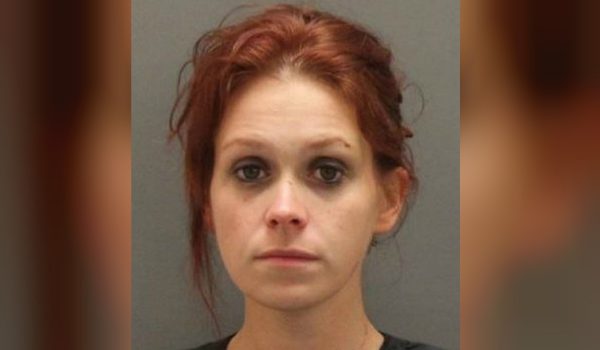 She told police she was pushing the truck as part of her training to become a wrestler, according to Fox Carolina.
WSPA reported that she was pushing, not driving the truck.
Video footage and photos show the tiny truck on the side of the highway as a woman stands nearby next to a police car.
One man posted a video of the incident on YouTube.
"This is a woman driving down the road in Walhalla, SC and was pulled over by the Walhalla Police Department," the uploader wrote. "She was driving a silver in color Power Wheels battery operated toy truck. Silver in color with chrome wheels. Looks like a classic case of profiling to me."