A nursing job with the Make a Wish Foundation turned into a whirlwind adoption journey for Kelly Lively of Kokomo, Indiana. It takes a brave and selfless human being to become a conscientious parent, and astronomical levels of love and care to adopt a child with serious health problems. But for Kelly, the challenge came at just the right time.
Kelly, a trained nurse, lost her mother to cancer in 2014, and her father eight years previously. Kelly opened up to The Kokomo Tribune and said that losing her parents made her feel "hollow." She had seriously considered starting a family, but was unable to conceive children herself.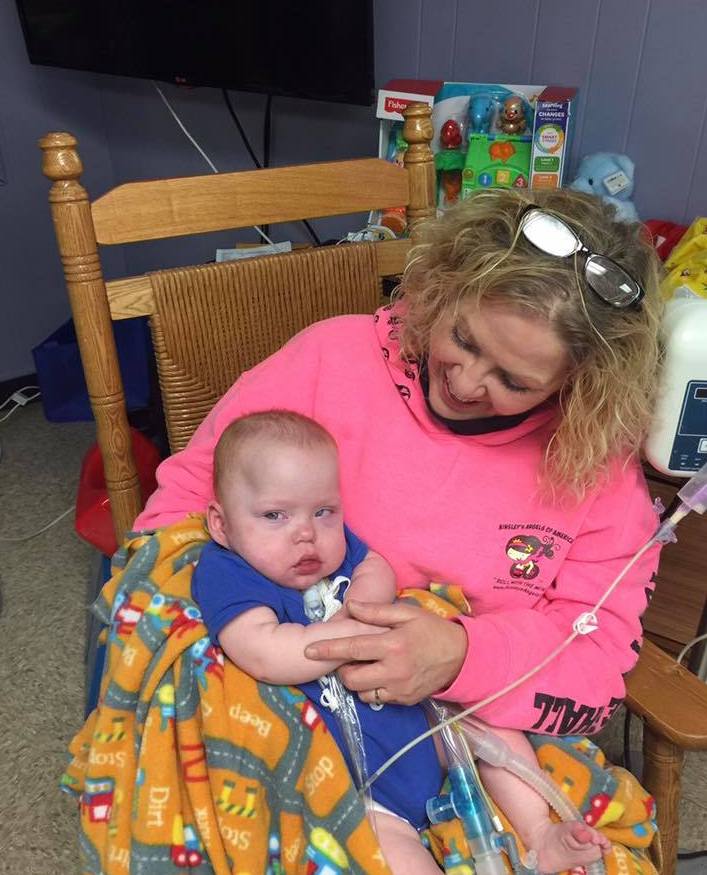 "I started praying to God to restore my joy," Kelly said. She decided to reach out and find her own happiness by helping facilitate the happiness of others. So she used her skills and experience to apply for a volunteer nursing role with the Make a Wish Foundation, working with numerous deserving children with intensive care needs. Kelly was privy to many conversations about children in various stages of health and sickness, but one day a particular child's story caught her attention.
Marcus was 13 months old and had been born prematurely to a woman suffering from heroin addiction. He was abandoned shortly thereafter. At his birth, Marcus weighed only 1 pound (approx. 454 grams) and was given a 30 percent chance of living to the age of 2 years. Kelly asked after the baby, was shown a photograph, and immediately burst into tears. "There was no life in his eyes," she recalled. "He was so sick."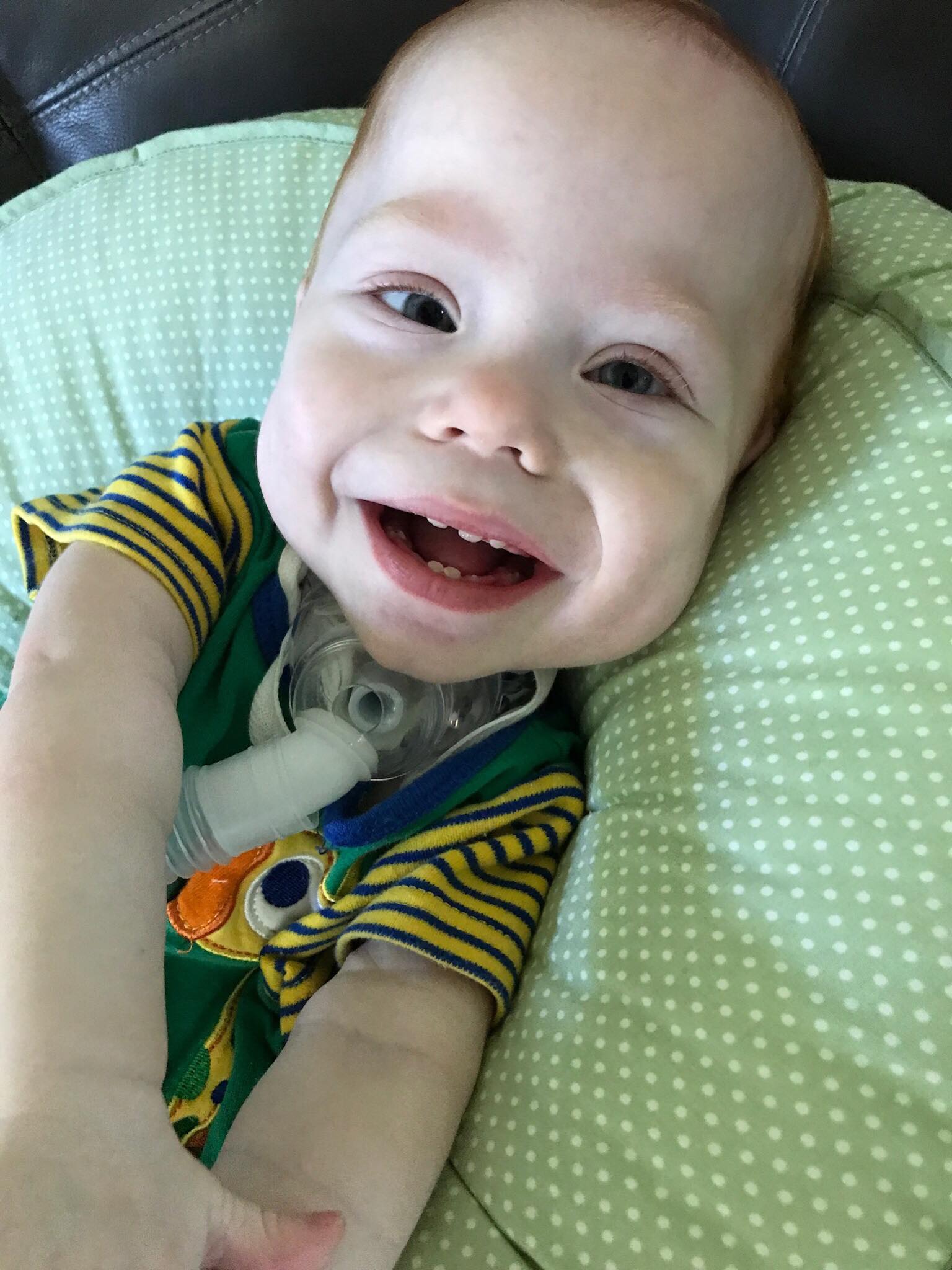 Nobody was interested in adopting the baby due to his intimidating list of serious health issues and the bleak prognosis from his doctors. But Kelly's heart had been touched. "These kids deserve a loving home as much as the next. I couldn't allow Marcus to just end up in an institution," she said, remembering those first waves of conviction.
Kelly arranged to meet Marcus in early 2017. "This was the day Kelly met Marcus," Kelly's sister Tammy posted online. She took photos to record the moment for posterity. "He was born VERY early," she added, "addicted to every type of drug you can think of, and being kept alive on a ventilator. He's a little fighter."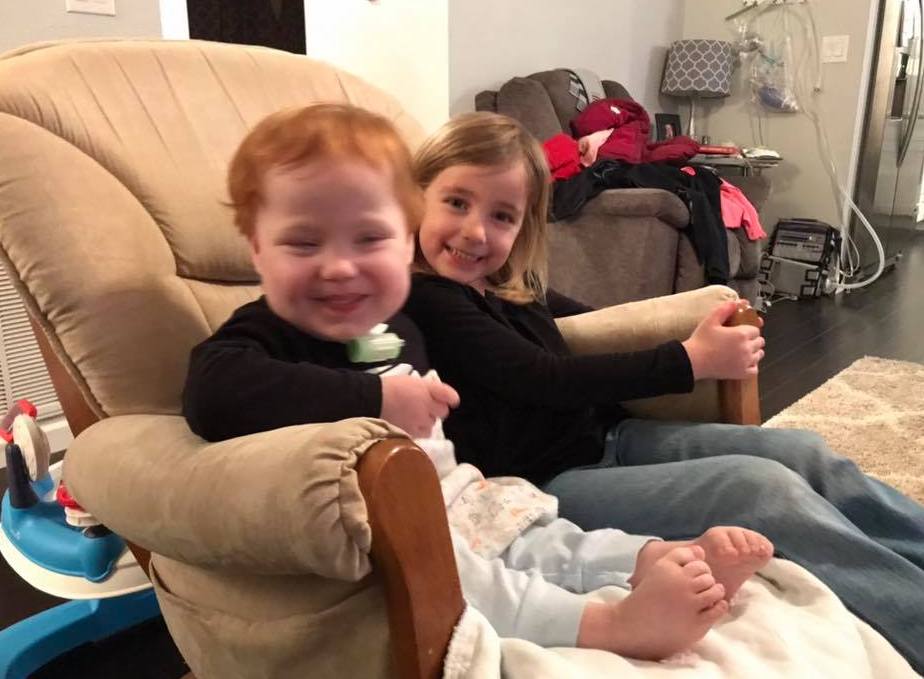 Kelly already knew how she felt and what she wanted. All that was left was to pose a question to the motherless child: "My name is Kelly. I want to be your mom. Would you like to come home with me?" she asked gently. Marcus could not speak, but responded to Kelly's loving embrace and smiled broadly in the affirmative. "I knew I was going to do everything I could to give this baby a chance," Kelly said. "I knew he was my son."
After Kelly's first encounter with Marcus, she discussed the possibility of adopting the little boy with doctors and case workers, who naturally didn't believe that she wanted to take this step.
"I was shocked," Megan Deweese, social service director at Especially Kidz, said. "You just don't have people who want to take on medically complicated children, let alone to love them as your own and treat them as your own. She blew me away quite honestly."
In December 2017, Kelly adopted little Marcus.
As living proof that a little love goes a long, long way, Marcus is thriving today. And he's getting more than a little love from his new mom: Kelly has been dubbed "an angel fallen from heaven" by doctors, who also advised her to just keep on keeping on. Marcus has never been happier, or healthier. "You just don't have people who want to take on medically complicated children, let alone to love them as your own," said Megan Deweese, social service director. "She blew me away."
The tracheostomy tube that Marcus has been wearing for months should be removed soon, and Kelly has high hopes that the little boy will start speaking. He currently uses sign language to communicate. "He's the greatest joy of my life," Kelly shared. "It's a lot of tears and a lot of sleepless nights and mixed emotions, but it's so worth it."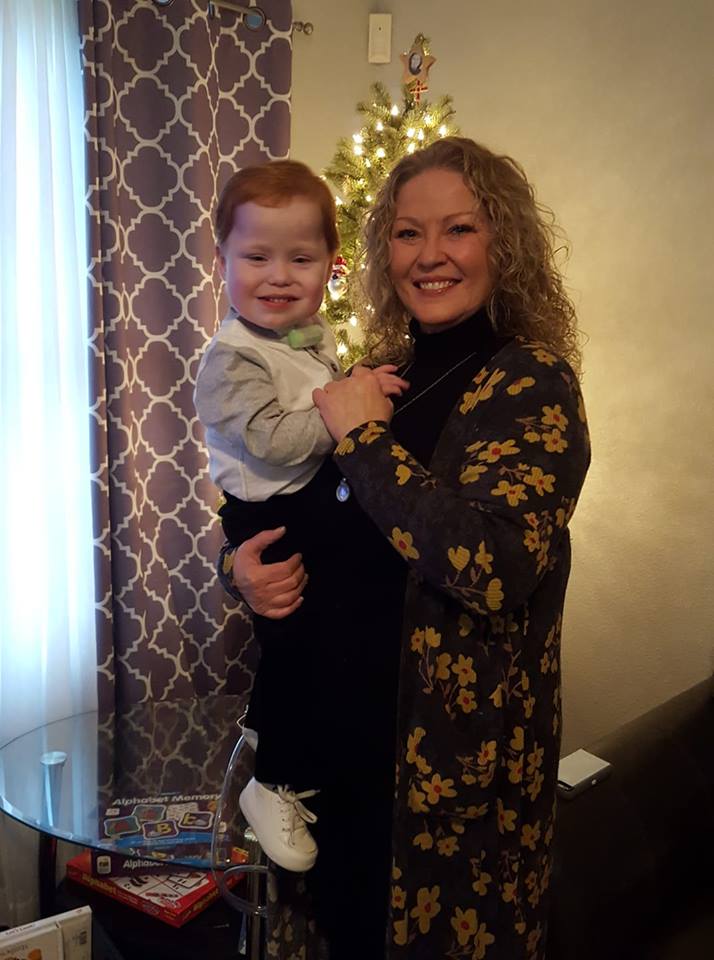 The little boy is smart, alert, and timid.
"He's beat the odds," Kelly said. "He's been so successful. Marcus is truly a miracle. The doctors have said the same thing. They said, 'Whatever you are doing for this child, keep doing it.' They can't believe it."
"I know that God brought us together."
Are you touched or affected by any of the issues in Kelly's story? Share this heartwarming account of a little boy's amazing adoption with family, friends, and loved ones.