A European model who claimed that she had proof that President Donald Trump's campaign colluded with Russian officials during the 2016 presidential election admitted she made up the claim to help win her release from prison.
Anastasia Vashukevich, a so-called sex coach, spent months in jail in Thailand for organizing sex training seminars in the country.
While in jail, she granted multiple interviews during which she claimed to have dirt on Trump.
Her claim was broadcast by numerous media outlets, including the New York Times, CNN, and the Washington Post.
But, like all the other claims so far about Trump and Russia colluding during the election, the claim turned out to be false.
The model said that she did not regret making the false claim.
"I think it saved my life, how can I regret it?" Vashukevich told CNN on Jan. 29. "If journalists had not come at that time and that story had not come to the newspapers, maybe I would die [be dead by] now."
She apologized to Russian oligarch Oleg Deripaska for hurting his reputation in court in Moscow, where she was deported to, and appeared on a charge of inducement to prostitution before being released on Jan. 22. Vashukevich made a fresh claim that Russian security agents visited her and told her not to talk about Deripaska anymore.
No evidence was given for her new claim.
Vashukevich said she was prompted to make the claim about dirt on Trump because her time in Thai prison was "hell" and she feared if she spent too much time there she'd be driven to suicide.
"It's like a blockbuster and I'm inside," she said. "But it's not a movie, it's my life."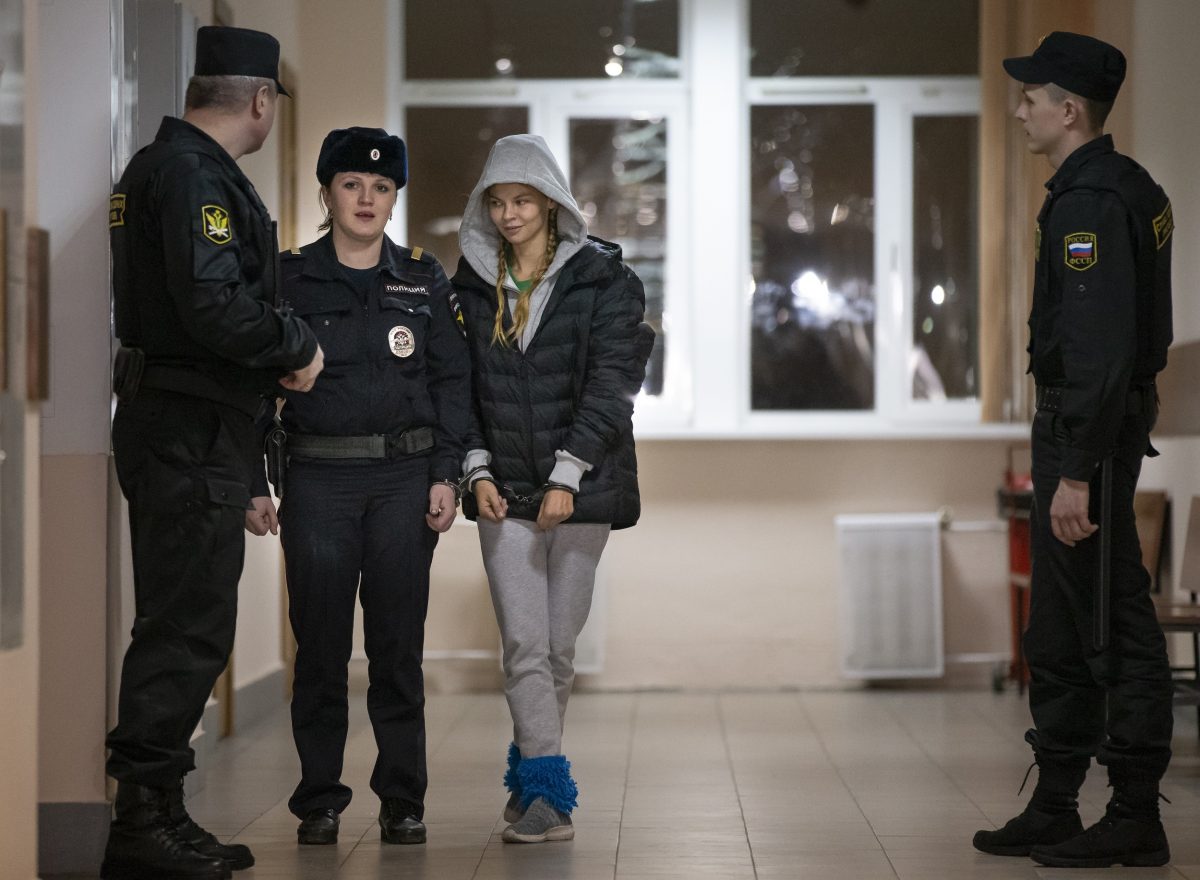 British Ex-Spy Lobbied for Russian Oligarch
Former British spy Christopher Steele lobbied a senior Justice Department (DOJ) official on behalf of Deripaska before and during his work on the controversial opposition research dossier that accused the Trump campaign of colluding with Russia.
Steele repeatedly advocated on behalf of the Russian billionaire in his communications with Associate Deputy Attorney General Bruce Ohr. Steele asked Ohr to monitor the status of Deripaska's newly issued U.S. visa, informed Ohr that he was circulating a sensitive intelligence briefing that cast Deripaska as independent of the Kremlin, and sent information on behalf of the oligarch's lawyer about a dispute between the billionaire's company and Ukraine.
The communications raise further questions about Steele's objectivity as an intelligence source, and about Ohr's motives for maintaining contact with a foreign ex-spy about a Russian billionaire, despite being assigned to a wholly unrelated line of work at the DOJ.
The Hillary Clinton campaign and the Democratic National Committee paid opposition research firm Fusion GPS for Steele's work on the dossier. The document consists of a series of installments spanning 35 pages. All the allegations have either been debunked or remain unverified.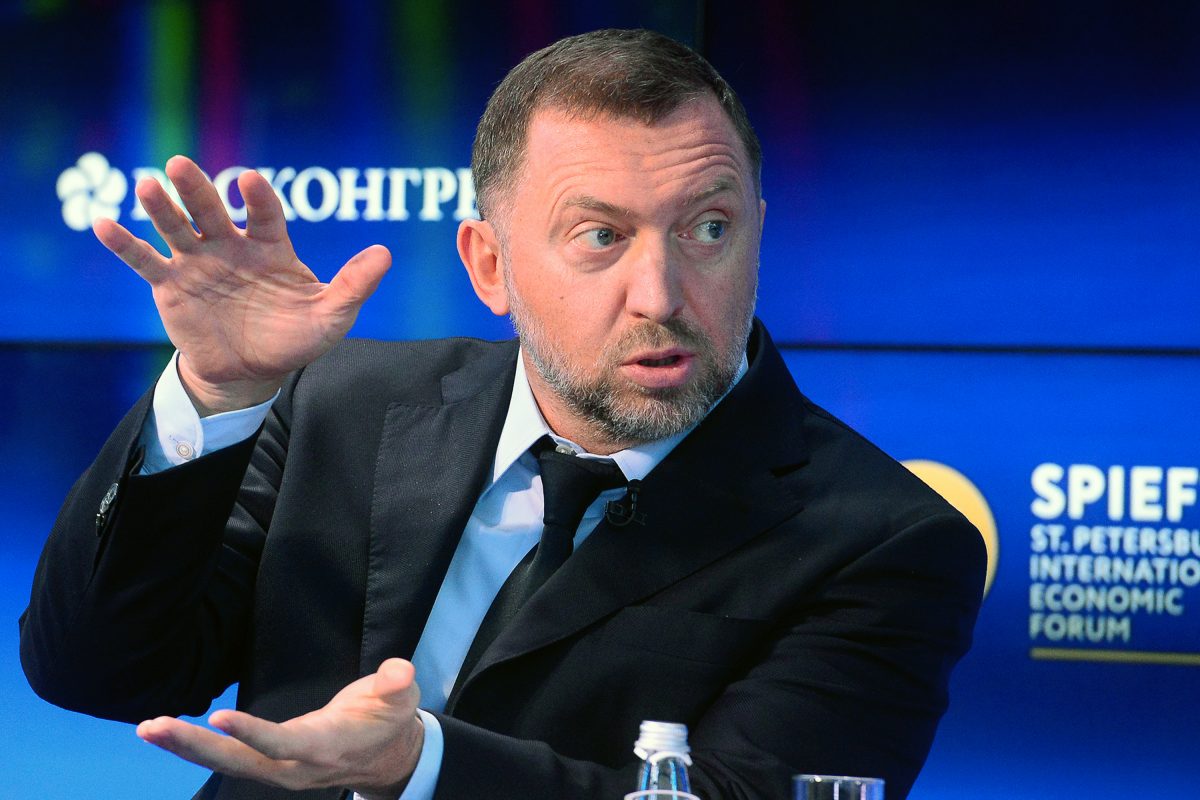 The Washington Examiner was the first to publish excerpts of the emails relating to Deripaska.
Steele brought up Deripaska in an email on Jan. 12, 2016, when the billionaire was applying for a visa to the United States. Deripaska was referred to as OD and OVD in different messages.
"I heard from Adam WALDMAN yesterday that OD is applying for another official US visa ice [sic] APEC business at the end of February," Steele wrote.
Deripaska was being "encouraged by the Agency guys who told Adam that the USG [United States Government] stance on [Deripaska] is softening," Steele wrote. "A positive development it seems."
Less than a month later, on Feb. 8, 2016, Steele wrote that "our old friend [Deripaska] apparently has been granted another official visa to come to the US later this month."
Steele then asked Ohr to "monitor" the status of the oligarch's visa case.
"As far as I'm concerned, this is good news all round although as before, it would be helpful if you could monitor it and let me know if any complications arise," Steele wrote.
"To the extent I can I will keep an eye on the situation," Ohr replied.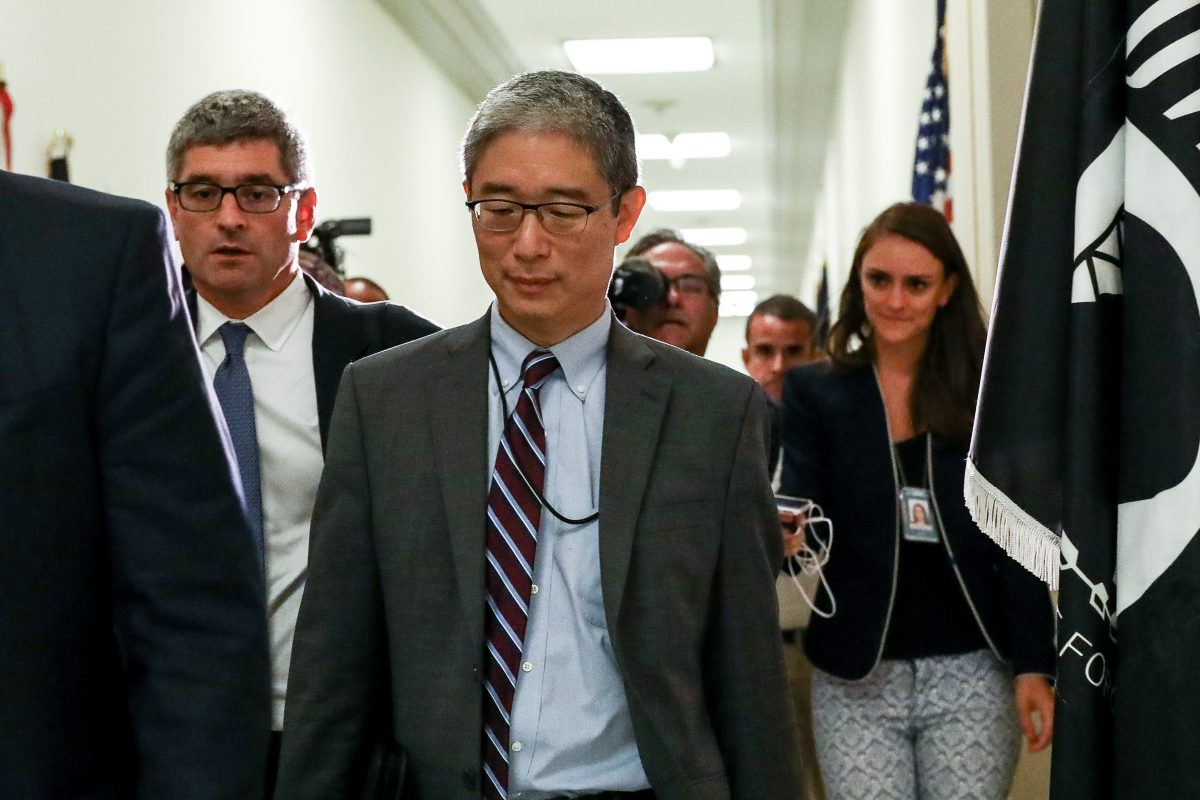 Two weeks later, on Feb. 21, 2016, Steele gave Ohr a heads-up about an inter-agency meeting on Deripaska that he expected Ohr to be a part of.
Ahead of the meeting, Steele said he would be "circulating some recent sensitive Orbis reporting" on Deripaska, which showed that the billionaire was not a "tool" of the Kremlin.
"We reckon therefore that the forthcoming [Deripaska] contact represents a good opportunity for the USG," Steele concluded.
Steele dated the first installment of the unverified anti-Trump dossier on June 20. Less than two weeks later, on July 1, the ex-spy brought up then-candidate Donald Trump in an email. Days later, Steele would meet with the FBI for the first time about the dossier.
From NTD News