Former national security adviser Susan Rice said she'd accept an offer to be presumptive Democratic presidential candidate Joe Biden's running mate.
Biden, 77, has said he'll choose a younger woman as his 2020 partner.
Rice, 55, who served in the Obama administration, fits the bill.
Asked by a PBS reporter during a video interview Thursday whether she'd accept an offer to be Biden's running mate, Rice said yes.
"Should I say no?" Rice said. "You know, I think everybody who's been asked that question has given the same answer. So that's not a surprise."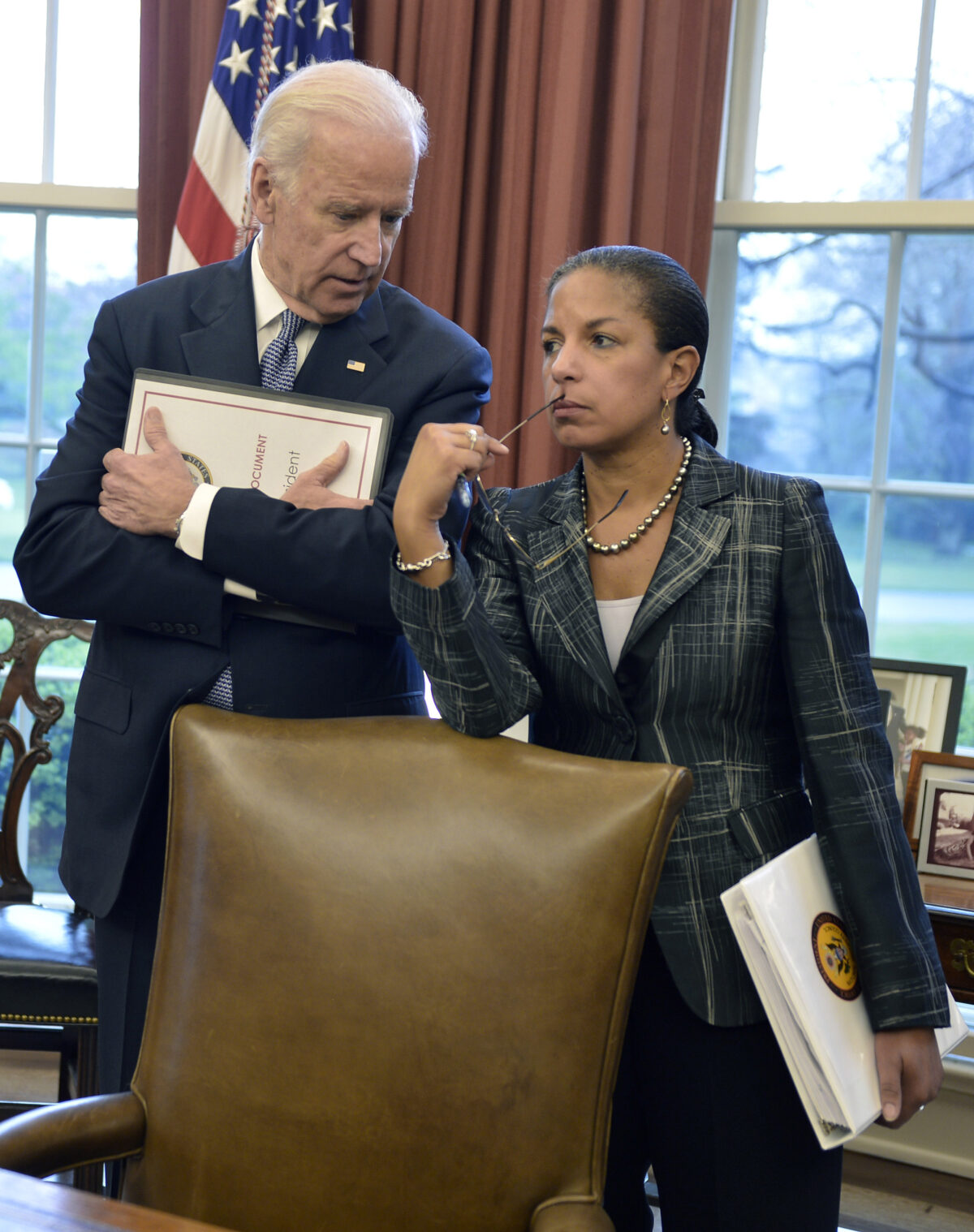 "I'm humbled and honored to be among the extremely accomplished women who are reportedly being considered in that regard," she added.
Rice, a vociferous critic of Republican President Donald Trump, knows Biden well, having worked with him closely. He'd be a great president, she said.
"From my vantage point, I'm committed to doing all I can to help him win and to help him govern. So I will do as I best can in whatever capacity makes most sense," she said.
Rice said she is not campaigning for the position, or any other.
Other potential Biden running mates include Sen. Kamala Harris (D-Calif.), failed Georgia gubernatorial candidate Stacey Abrams, and Michigan Gov. Gretchen Whitmer.