A longtime Democratic senator on Friday vowed to try to stop President Donald Trump's Supreme Court nominee from being confirmed.
Trump plans on announcing his nomination on Saturday in Washington. The nominee is widely expected to be federal judge Amy Coney Barrett.
Sen. Ed Markey (D-Mass.), who recently emerged from a contested primary, claimed that Barrett is an extremist judge "whose vote on the Supreme Court will put at risk the fundamental rights sacred to our democracy."
"Her record as a judge and her own words establish that she will be a clear and present danger to reproductive rights, LGBTQ rights, labor rights, voting rights, civil rights, and many more," Markey, 74, said in a statement.
"I will do everything in my power to stop Judge Amy Coney Barrett from being confirmed to the Supreme Court," he added. "If the Senate Republicans confirm Judge Barrett, Democrats must move to end the filibuster and expand the Supreme Court in the next Congress."
The filibuster refers to the 60-vote threshold that's currently required in the Senate to end debate on proposed legislation and move it to a vote.
Eliminating the filibuster, packing the Supreme Court, and putting term limits on justices are among the proposals being considered by Democrats as they try to figure out how to stop Trump's nomination from going through without control of the Senate.
Republicans hold a 53-47 majority, a grip they enlarged in the 2018 midterms. Senate Majority Leader Mitch McConnell (R-Ky.) and other GOP members point to voters deciding to keep the party in the majority as justification to move forward with Trump's nomination, as well as historical precedent that shows a number of justices being confirmed in election years.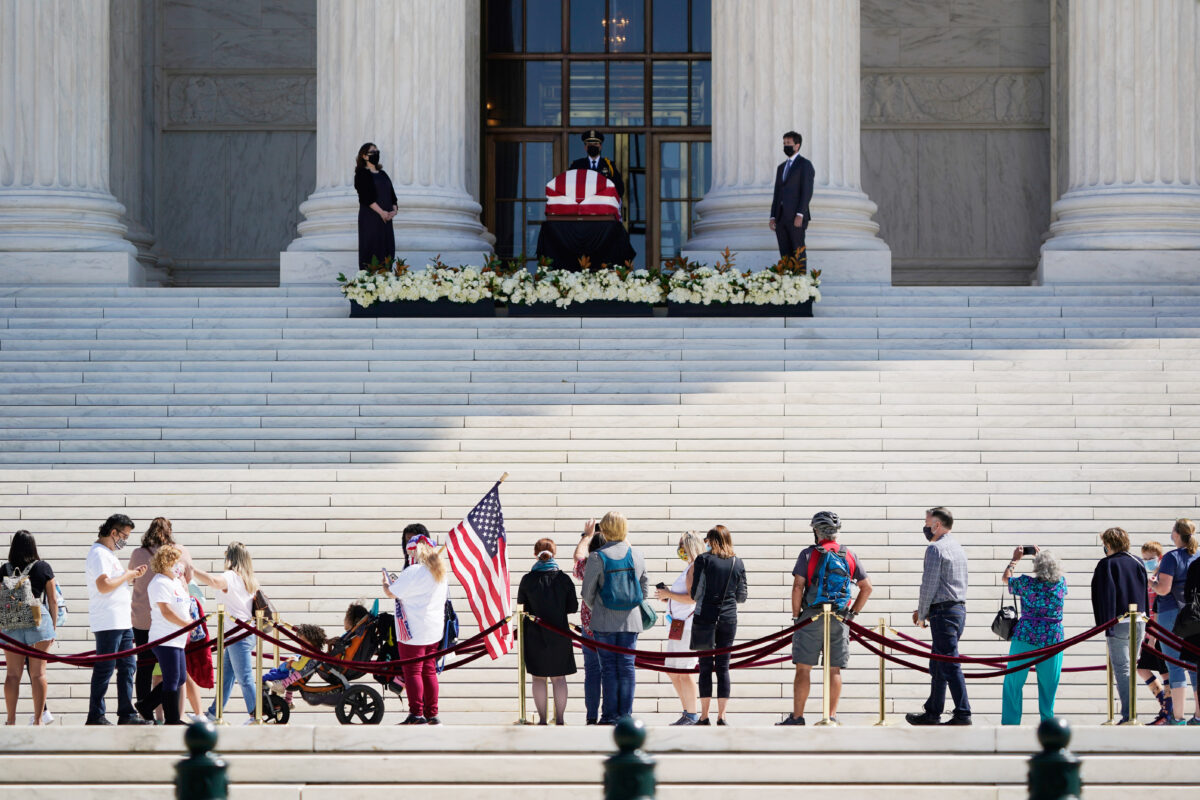 Democrats are upset that Republicans blocked then-President Barack Obama's Supreme Court nominee in 2016. The vacancy was eventually filled by Trump.
"Leader McConnell's actions may now very well destroy the institution of the Senate. If Leader McConnell presses forward, the Republican majority will have stolen two Supreme Court seats 4 years apart, using completely contradictory rationales," Senate Minority Leader Chuck Schumer (D-N.Y.) alleged during a press conference in Washington this week.
The current makeup of the nation's highest court is five justices nominated by Republican presidents, including two by Trump, and three nominated by Democratic ones, including two by Obama.
Expectations of contested election cases is motivating Trump to try to fill the vacancy before Nov. 3, even as opponents argue there's not enough time to properly consider a nominee.
Barrett's going through a Senate confirmation in 2017 for her U.S Court of Appeals for the Seventh Circuit position is considered a strength because Republicans could point to that vetting in pushing for a speedy confirmation.
Democrat leaders have, like Markey, vowed to respond if Republicans move forward with the nomination.
"Everything is on the table," Schumer said. "My Senate Democratic colleagues and candidates know America needs some change, and we're going to figure out the best way to do it."