Violent demonstrations erupted in Minnesota and elsewhere late Monday as people angry over the police shooting of a 20-year-old man the day prior ransacked stores and threw bottles, bricks, and other projectiles at law enforcement officers.
Approximately 40 people were arrested in Brooklyn Center, where the April 11 shooting occurred, for crimes including curfew violations and rioting, Col. Matt Langer of the Minnesota State Patrol told reporters during a briefing just after midnight on Tuesday.
Several officers struck by debris suffered minor injuries, while there were no reported wounds among demonstrators.
The arrests came after a crowd clashed with officers outside the Brooklyn Center Police Department headquarters.
"For months, we've been saying that riotous behavior is just not going to be tolerated. And unfortunately tonight, that is some of the things that we encountered," Booker Hodges, assistant commissioner for the Minnesota Department of Public Safety, told the briefing.
Elsewhere in the city, and nearby areas, people looted stores, including a Target, a Boost Mobile location, and a Dollar Tree, which video footage showed was also set on fire.
Some stores had civilians with firearms protecting them, scaring off would-be looters, Townhall reporter Julio Rosas reported.
Amelia Huffman, a deputy chief for the Minneapolis Police Department, told the early morning press conference that she was "happy to report that there were only five business burglaries reported in Minneapolis so far tonight."
Officers were able to respond quickly and made some arrests, including apprehending individuals after hearing gunshots fired and finding a firearm.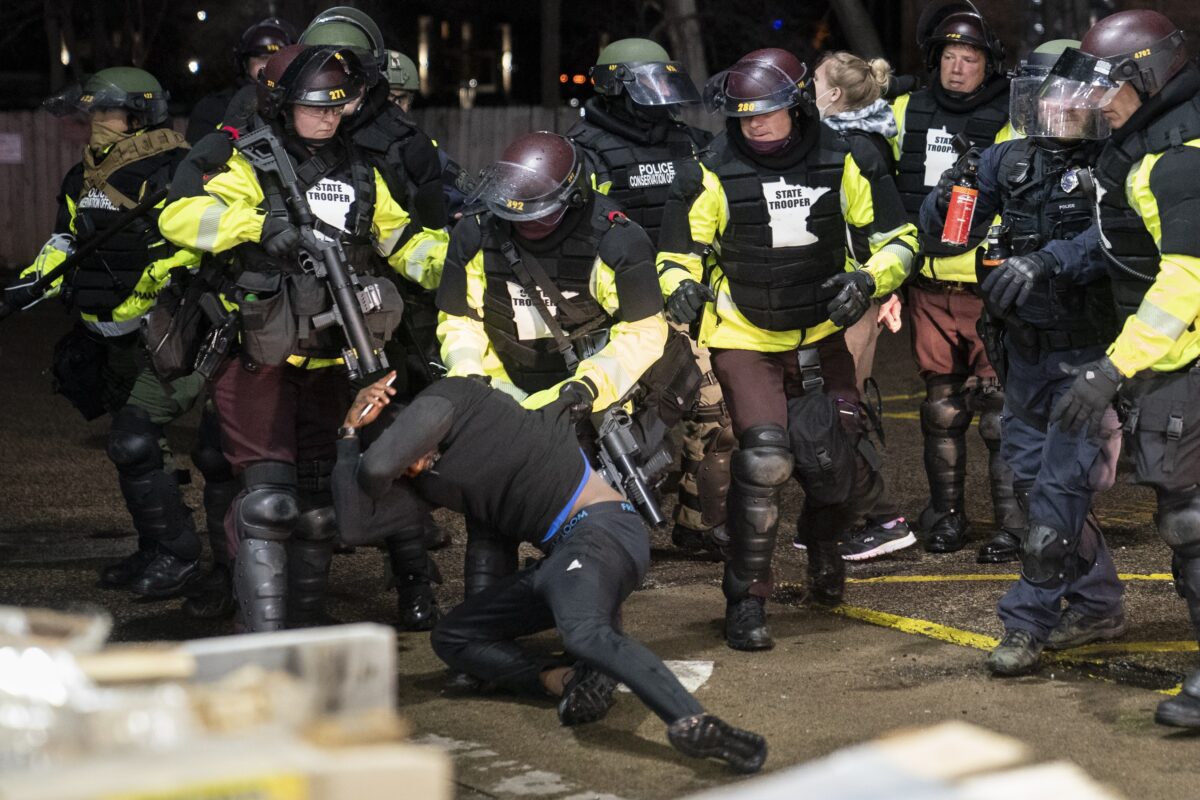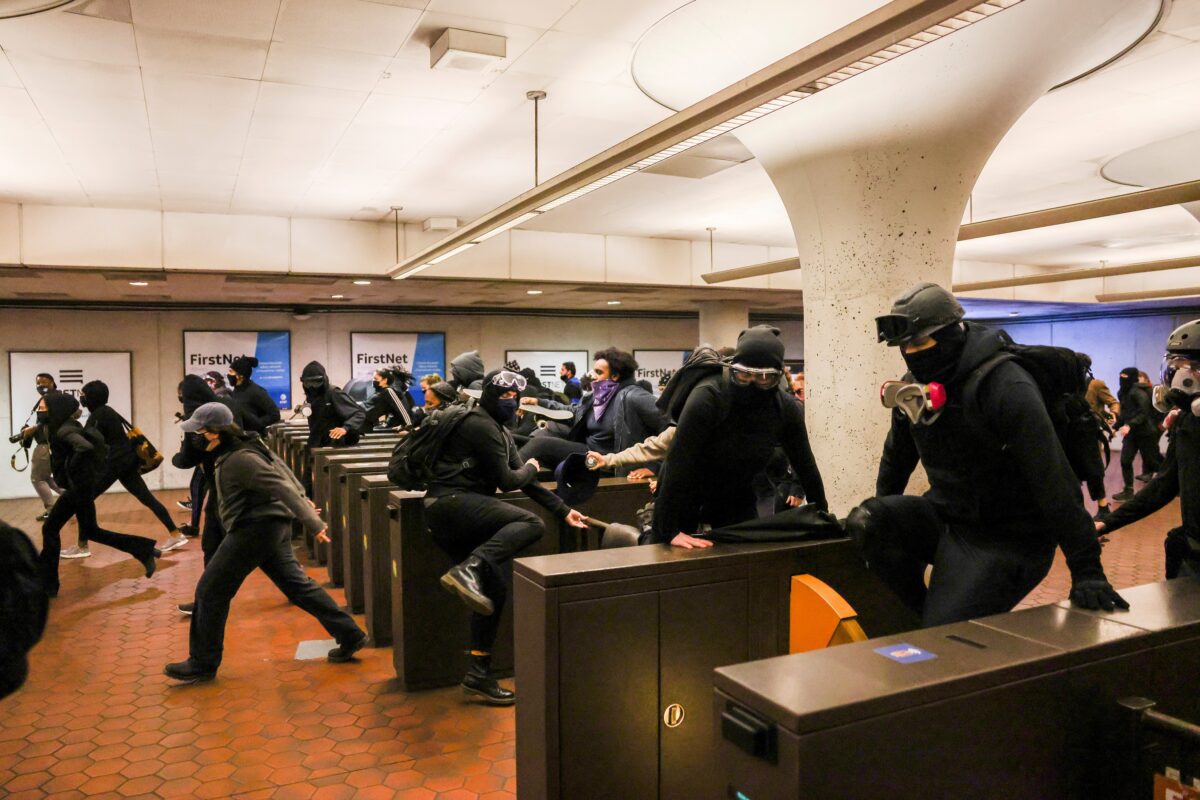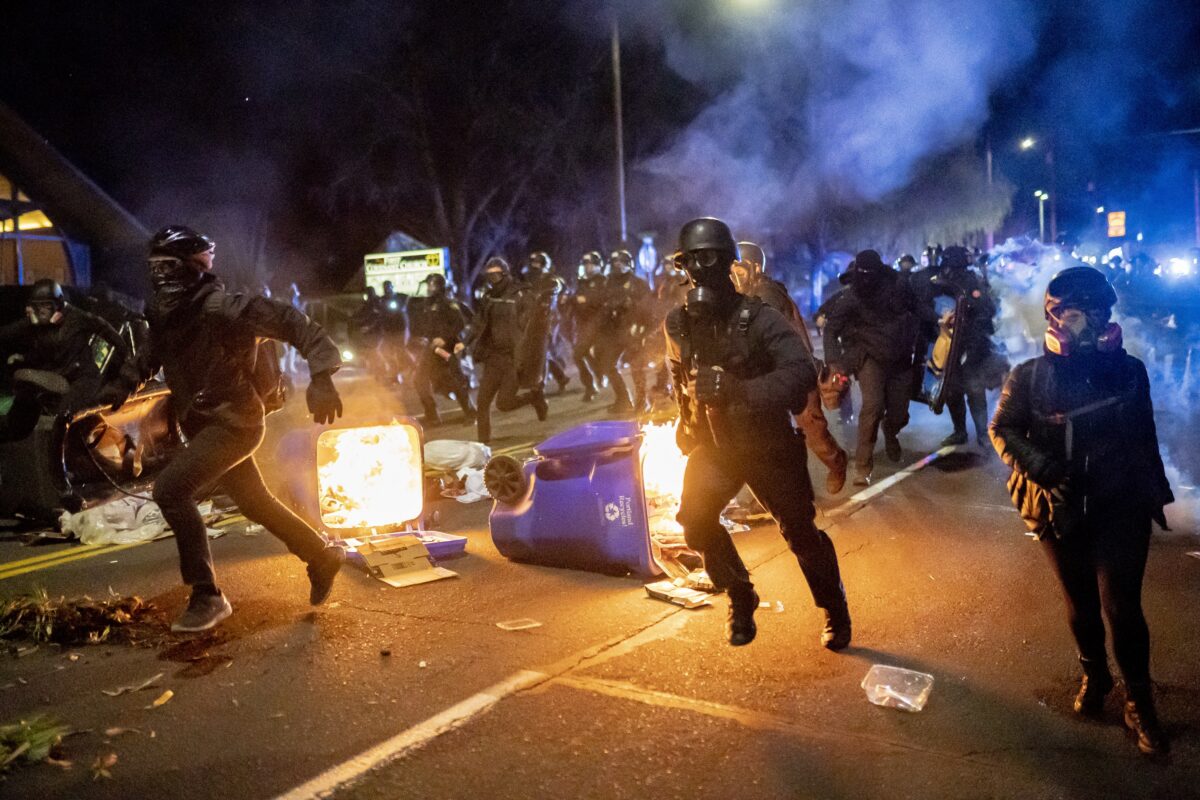 People out and about were defying curfews imposed by local and state officials. People were forbidden to gather from 7 p.m. to 6 a.m., with limited exceptions.
Riots also took place in other states, including in Portland, Oregon, and Seattle, Washington.
The civil unrest unfolded for a second consecutive night after Daunte Wright was fatally shot by a police officer after he resisted arrest and tried fleeing from law enforcement.
Body camera footage showed officers try to apprehend Wright on an outstanding warrant when the 20-year-old slipped from one officer's grasp before entering his vehicle and starting to drive away. As the vehicle moved, a different officer fired her gun and struck Wright in the chest.
He drove several blocks before crashing into another vehicle. He was ruled dead at the scene. The manner of death was deemed homicide.
Authorities late Monday identified the officer who shot Wright as Kim Potter, a 26-year veteran of the Brooklyn Center Police Department. Potter, who thought she was firing her Taser and who activists say should be immediately fired, has been placed on leave pending an investigation by the Minnesota Department of Public Safety Bureau of Criminal Apprehension.
Earlier on Monday, Brooklyn Center's City Council gave Mayor Mike Elliott command of the police department, and also voted to fire City Manager Curt Boganey, who had said Potter, like all city employees, deserved and would receive "due process."